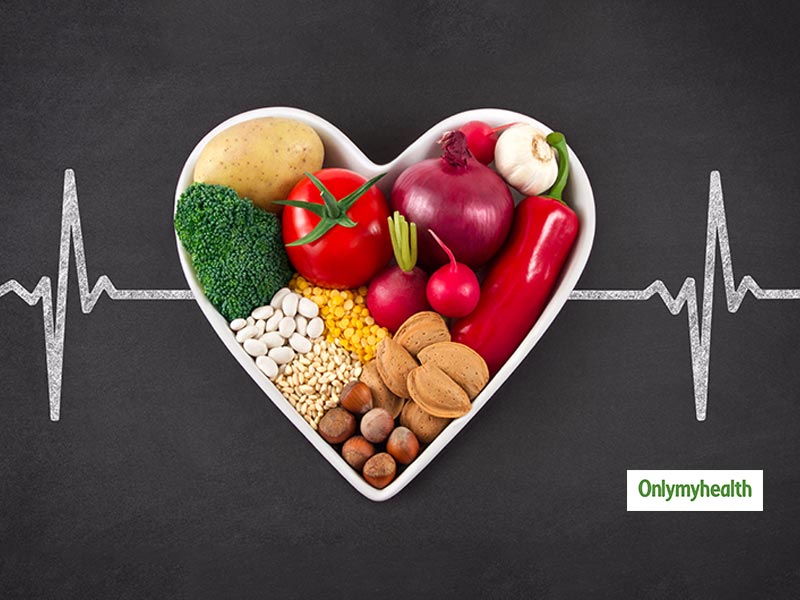 World Heart Day is observed every year on the 29th of September, in an attempt to spread awareness on the risk of cardiovascular diseases, which is the leading cause of deaths globally. Diet plays an important role in curbing the risk; sedentary lifestyles and the recent new normal of work from home has increased consumption of junk food & restricted workout time, which could negatively impact heart health.
The appropriate dietary intervention allows for a better combination of multiple foods and nutrients. For a diet that supports a healthy heart, it is essential to include vegetables, fruits, whole grains, pulses & legumes low-fat dairy products, a good amount of proteins, good quality of fats and foods packed with micronutrients & antioxidants. To protect and boost one's heart health, opt for:
1# Increase the intake of fruit and vegetables: Eat a variety of vegetables and fruits as they are rich in micronutrients and high in fibres. It is always advised to have a rainbow list that includes colourful fruits and vegetables.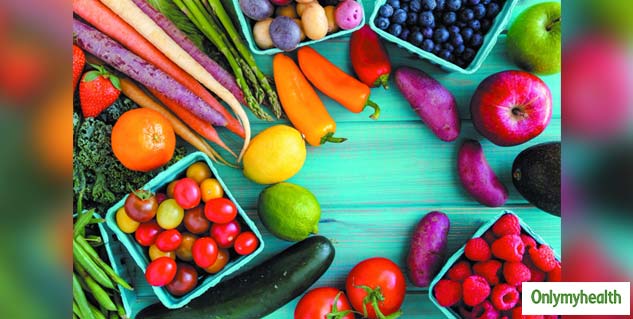 Also Read: World Heart Day 2020: Healthy Heart Diet Tips To Follow While Working From Home
2# Opt for whole-grain, high-fibre foods: Beneficial whole grain choices include whole Wheat, Oats/ Oatmeal, Rye, Barley, Brown Rice, Millets, etc. Legumes (Beans) is also another healthy option.
3# A good amount of protein intake is a must: Consume skimmed milk & its products as they are low in fats, legumes, pulses, whole grains. Other options include Egg whites, Poultry and Fish, which are considered as lean meats.
4# Consume foods rich in Omega-3 Fatty Acids: Fish, especially oily fish (Sardine, Mackerel, Tuna, Salmon, Herring, and Trout), Almonds, Walnuts & Flaxseed are the best options. These foods help in reducing bad cholesterol.
WATCH: Food To Fight Fatigue:
5# Curb consumption of saturated fat and trans-fat foods: These include bread, Cakes, Pastries. Packaged food and fried items, these must be avoided. Restrict the intake of red meat, Butter, Dalda, Margarine and Egg yolks. Consuming shellfish must also be reduced, as it is high in cholesterol.
6# Oil consumption to be limited to 1/2kg per person, per month: It is best to use blends of oils as the PUFA, MUFA and SAFA content varies in each; Cold pressed oils are recommended over refined oils. Rather than frying, cook your food by either stir-frying, boiling, broiling, stewing, grilling, baking or roasting.
7# Salt intake should be reduced: It has the potential of increasing Blood Pressure, a risk factor for Heart Disease. Try and avoid eating bakery products, pickles, papads, canned and preserved foods including fruits and vegetables. It is okay to eat dry fish, namkeen, readymade chutneys, tomato ketchup, ready-to-eat and ready-to-cook products once in a while.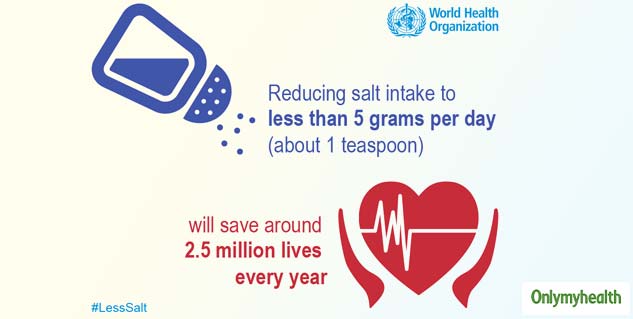 8# It is best to avoid carbonated beverages: This coupled with foods that contain added sugars (Corn Syrup, Sucrose, Glucose, Fructose, Maltose, Dextrose, concentrated fruit juice, Honey), can be harmful to one's overall health.
Overall guidelines:
Consume alcohol in moderation, if possible, avoid it altogether
Keep a watch on your portion size; small and frequent meals are recommended.
Avoid feasting & avoid fasting.
Exercising regularly is a must; try to exercise at least 30-40minutes, five days a week.
Yoga, brisk walking, aerobics, swimming and bicycling are viable cardio boosting options.
Also Read: 10 Impressive Health Benefits Of Eating Tomatoes
This World Heart Day, let's all take small progressive steps towards protecting and boosting heart health; while we all stay confined in our homes, we can take these small steps to make a big change.
With inputs from Ms Niyati P. Likhite, Dietician, Fortis Hospital, Kalyan
Read more articles on Healthy Diet