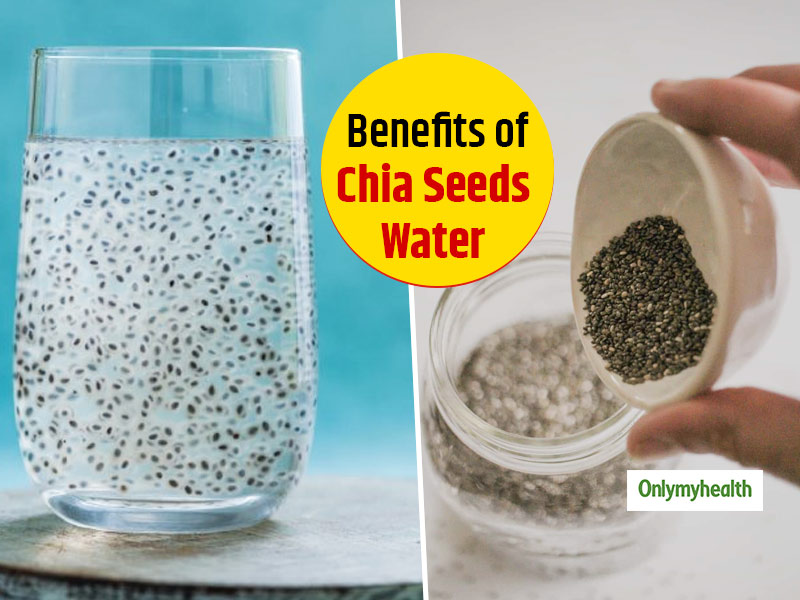 Chia seeds are particularly known to enhance the taste and texture of your favourite smoothie. These are supremely healthy and exceptionally nutritious. While most of us consume it by mixing it in smoothies, drinking chia seeds water is also beneficial. This might sound unusual to some people but this is a great way to get add chia seeds to your system. Chia seeds are rich sources of protein and omega-3 fatty acids,. Along with that, these seeds are popular are easily absorbed in water that gives it a thicker and different appearance. Drinking chia seeds water provides many benefits to our body that you have hardly heard of. In this article, we are going to tell you about all the possible health benefits of Chia seeds water.
Umpteen health benefits of chia seeds water
Here are all the good things about chia seeds and the unheard health benefits of drinking chia seeds water.
Weight Loss
Chia seeds can make your weight loss dream come true. It has a lot of soluble fibre that produces a feeling of fullness by slowing down the absorption of food so that you don't end up eating unnecessarily. It allows you to have fewer calories that are helpful in boosting weight loss. Chia seeds absorb water and thus, you are not only eating chia seeds but also taking down water.
Chia seeds water improves the digestion process
Chia seeds have amazing amounts of fiber, especially soluble fiber. This not only helps to slow down the digestive process but it also ensures that our stomach is full for a long time. It enhances digestion
Also Read: Healthy Overnight Oats Recipe With Chia Seeds For Weight Loss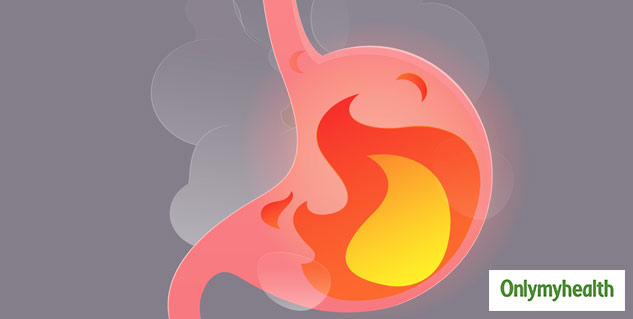 Protein intake
Chia seeds contain 14% protein along with high amino acid content. Protein aids muscle buildup as well as weight loss eating a high protein diet reduces calorie consumption and induces a filthy feeling. Thus, chia seeds water can benefit in numerous ways.
Chia seeds water regulates blood sugar
A study has revealed that oil extracted from chia seeds helps in improving metabolic factors in the body. Although this study was done on mice. Not only this, but chia seeds also help in balancing the blood sugar in the body.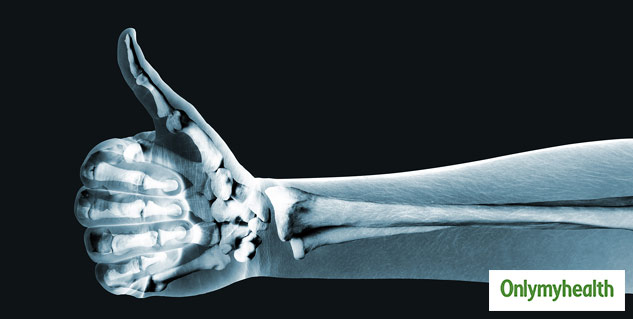 Bone health
Chia seeds contain around 18% of calcium along with phosphorus and magnesium. These are great for your bones. People with weak bones and those with osteoporosis condition must have chia seeds water daily. It is also good for those who don't consume enough protein.
Also Read: Chia Seed Pudding Is Alia Bhatt's Favourite Dessert
Reduced risk of heart disease
Chia seeds are high in fiber due to which they are known to reduce the risk of heart diseases, hypotension and blood pressure. Thus, consuming chia seeds benefit overall health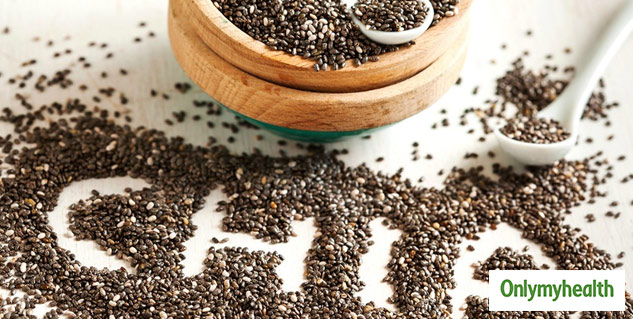 Tips to include chia seeds in your diet
Here are some ways to have chia seeds in your daily diet:
Add chia seeds to fruits or smoothies and consume them.
You can make oats and add two spoons of chia seeds in cooked oats. Your healthy breakfast option is ready.
You can also eat them raw or put them in plain water and drink it.
You can also add them to the sauce because they have very high absorbency and can make the sauce thicker.
Read More Articles in Healthy Diet