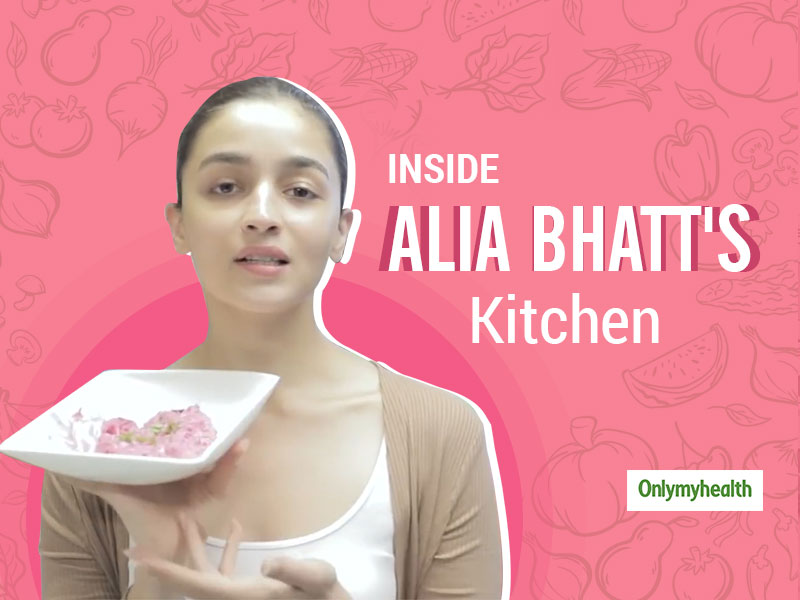 All of us wonder what celebs eat and how different is their meal from ours. What's their diet? Do they only eat exotic vegetables & fruits like zucchini, avocado, broccoli, bell peppers or they savor desi khana daal-chawal? Who cooks for them? There are innumerable questions that we have in mind about celebrities and their lifestyles. Alia Bhatt is currently ruling the Bollywood industry. Not only she is a fine actor but also a grounded human being which makes her nation's favorite. A couple of months back, she started her Youtube channel to give an insight into her day-to-day life and share tips with common people. From fitness to diet to lifestyle, Alia shares a lot on the video platform.
Recently she posted a video captioned 'In Alia Bhatt's Kitchen' where not only she spoke about her favorites foods but also made two of her most-relished dishes- Beetroot salad and Chia seed pudding. Both of these are supremely healthy, nutritious and easy-to-make. Here's the link to the video that you can check out yourself.
Alia is a hardcore foodie but being in the industry that she is in, it is important to keep herself fit and look perfect always. One of the best things about her is that she is very determined. She lost almost 20kgs in three-months time before debuting in 'Student Of The Year'. Even now, she follows a diet plan to maintain what she's achieved so far.
View this post on Instagram
Here Are Some Healthy Recipes Straight From Alia Bhatt's Kitchen
1. Beetroot Salad
There are numerous variants of beetroot salad. The internet is flooded with recipes. Here's Alia Bhatt special beetroot salad.
Ingredients:
Beetroot
Curd/Yogurt
Black Pepper
Chaat Masala
For Tadka:
Ghee/olive oil
Curry Leaves
Jeera (cumin seeds)
Rai (mustard seeds)
Heeng (Asafoetida)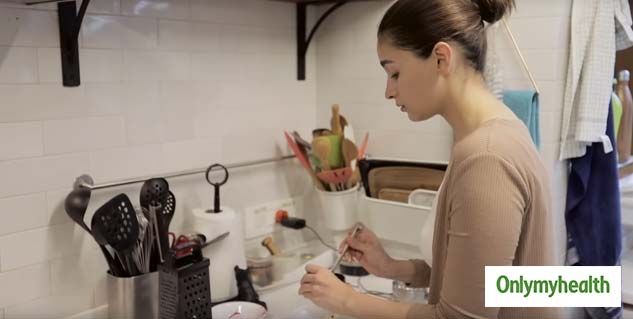 Beetroot Salad Recipe
Grate the beetroot and put it in a bowl.
Now add curd/yogurt to it and mix well.
Add a pinch of black pepper powder and chaat masala to it and mix again
Now, in a tadka pan, heat a few drops of ghee/oil.
Add jeera and rai to it.
As the seeds crackle, add curry leaves.
Now put this tadka on the salad.
Your beetroot salad is ready.
2. Chia Seed Pudding
Alia loves to eat this as a dessert. It is one of the healthiest sweet recipes you can try. You can buy chia seeds by clicking here.
Ingredients:
Roasted Chia Seeds
Coconut milk
Protein Powder
Stevia
Recipe:
In a bowl, add roasted chia seeds.
Pour coconut milk in the bowl and keep it aside for a few minutes.
Now add protein powder to it to thicken the mixture.
Stir it well to prevent lump formation.
Add stevia for sweetness. You may add sugar if you don't like stevia.
Your chia pudding is ready.
Refrigerate for a couple of hours and serve chilled.
Read more on Healthy Diet