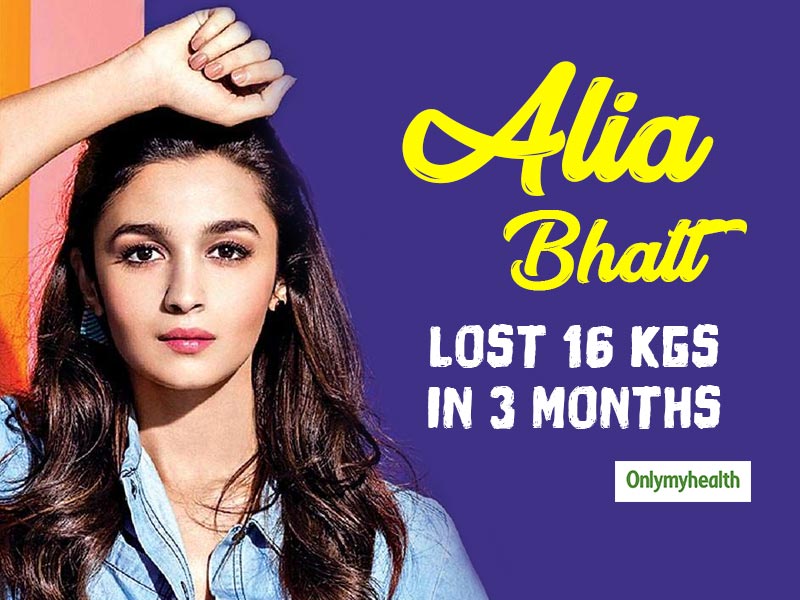 If we think that it is easy for star kids to bag roles in movies, this undoubtedly stands false in Alia's case! Her struggle was real. Even though she wanted to act since the age of 4, she had a real hurdle to cross before she could get a dream debut with Karan Johar's Student of the Year. Alia Bhatt, who was always chubby in her childhood days, was told to shed close to 20 kgs in just six months. Taking the challenge on, Alia Bhatt proved how exercise and a proper diet could transform an individual drastically. With her dedication and will power, the 'Raazi' actress lost 16 kgs in just 3 months, which was half the target time set by KJO. Her journey was not simple. She once mentioned in one of her interviews, "I felt ugly, cried due to pain, felt like giving up at times, but I decided in my mind to lose that weight and meet the director with confidence. It was only after all this hardwork that landed me in the role."
View this post on Instagram
For achieving that goal, Alia followed a rigorous workout schedule and a properly balanced diet to fit into the role perfectly.
Also read: Jacqueline Fernandez Fitness Routine: Know the Secret Behind the Bollywood Diva's Fab Body
Alia Bhatt Fitness and Workout Regime
Alia loves to workout. For her, ideal Sundays also include her workout. It not just brings a smile on her face but also loves to mingle with her besties at the gym. This is where Alia and Katrina became best friends, where Katrina helped Alia in her daily gym routine, quite literally replacing her trainer. She started exercising at the age of 18, right before her debut, but there was no stop since then. Her workouts are fun, which is a mix of several workout sessions. You may find her doing something new every time. Apart from regular gym workouts, she also does anti-gravity yoga, also known as the aerial yoga and exercises including handstands, short spine, Cleopatra, splits, air squats and pilates. She mixes her workout schedule with regular sessions of meditation as she believes in stressing on the importance and wellbeing of mental health.
Alia believes that workout sessions should always be fun for a person to be regular with their routine. Alia also likes swimming. Also, she loves beach runs, function and circuit training daily. However, she starts with a run on the treadmill for warmups.
Also read: Salman Khan Workout, Training, Diet and Fitness Routine: Know how Salman keeps himself fit
Takeaways from Alia Workout Regime:
Workout regularly
She loves her exercise schedules and prefers a mix of new and regular exercises
She likes to meditate
She believes that one should be consistent with their workouts for maximum weight loss
Alia Bhatt Diet
Alia loves to eat and wishes to have the superpower of eating to her heart's content and never gain weight. However, that's not the ideal situation. Supplementing her rigorous workout regime, Alia ensures that she eats clean and lean. She starts her day with a cup of coffee, which she enjoys while reading the newspaper first thing in the morning. Following are some of the meal types that Alia enjoys throughout the day to stay in shape:
Breakfast: Her breakfast is primarily poha, upma or just egg whites to start the day with a light yet balanced breakfast meal. She also likes incorporating fresh juices with her meals for variety.
Mid-day snacking: Her mid-day meals include a wholesome bowl of idli and sambhar, which she loves! She believes that snacking between meals is essential to avoid overeating.
Lunch: Roti, dal and a bowl of veggies is her lunch most of the days. She likes keeping her lunch meal light to stay active throughout the day.
Dinner: Her dinner has an addition to her lunch menu, which is a piece of chicken breast.
View this post on Instagram
Lastly, Alia thoroughly believes in having an excess of water and the need to stay away from fatty and processed food.
Read more articles on Exercise and Fitness