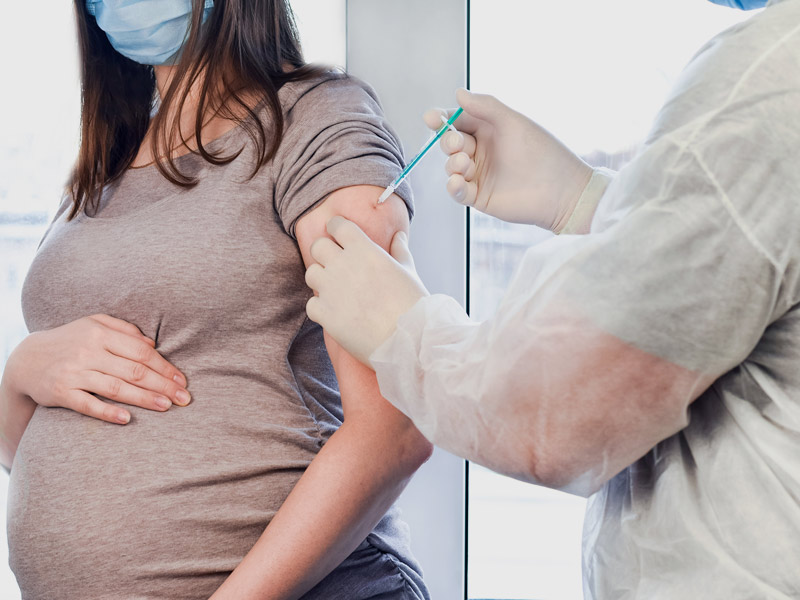 India started the vaccination of citizens who are in the age group of 18-45 years. Now, with this vaccine being given a green signal for this age group there are questions that are coming up that ask whether the vaccine safe for pregnant women. This is a valid question. When the vaccine was being tested in laboratories the factors that were considered were whether the vaccine has any very harsh impact on the body or whether there are any abnormalities that are being observed. Pregnant/lactating women were not really considered when the tests and its reaction was taking place. Onlymyhealth spoke to Dr Aarthi Priyadharshini, Consultant Physiotherapist & Lactation Expert, Motherhood Hospital, Chennai to know more about covid vaccination for pregnant or nursing mothers.
How much to wait to get vaccinated after delivery?
As per Dr. Aarthi, women can receive their first dose of the coronavirus vaccine any time after delivery. Many experts from all over the world have advocated in favour of vaccination for breastfeeding women. If you are perplexed if the vaccine is unsafe, here are some reasons that you must get yourself immunised as soon as possible post-delivery:
Experts around the globe have given a green signal to vaccination for lactating mothers.
The Indian government has also permitted vaccination for women after childbirth.
If the mother had covid during pregnancy or after delivery, she should wait for 3 months to get the jab.
Vaccination would immune your body against the deadly coronavirus which will indirectly immunise your baby as well(if you breastfeed the baby).
If a woman is planning to get pregnant or conceive baby doctors advocate them to receive the COVID-19 vaccine.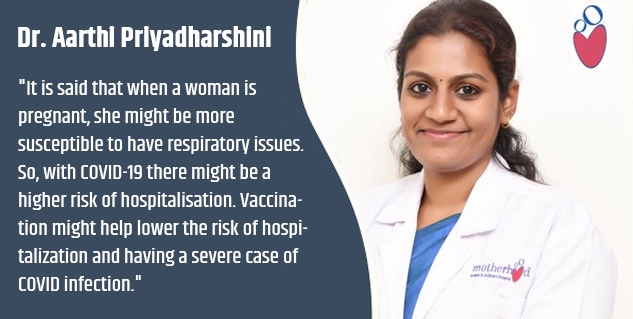 Is the vaccine safe for pregnant/lactating women?
A lot of speculations have come up ever since the Covid-19 vaccines surfaced in the market. Before we discuss it any further, we need to understand what a vaccine basically is. A vaccine is a mild form of a disease itself that is injected into a person or an animal's blood using a needle /an injection, to safeguard the body against that disease by pre-preparing it to the virus by creating antibodies to combat it. Here are some pointers that explain the efficacy of vaccine in pregnant women:
Among the healthcare workers (especially women) who took the vaccine, there was no increase in the rate of birth defects, preterm delivery, or and complications in delivery.
It was also observed that the side effects of the vaccine were the same if you were not pregnant.
The immune response crosses with the breastmilk which might end up being positive for the baby.
Hence, the vaccine is safe for pregnant women.
There is no scientific evidence or research the proves that the vaccine interferes with the fertility of a woman. And hence they advise a woman to take the vaccine as soon as it is accessible for you in your area. Many professionals are recommending getting vaccinated, while being pregnant and during breastfeeding. However, you must consult your doctor before proceeding to check if you have any complications that might get triggered by the vaccine formula.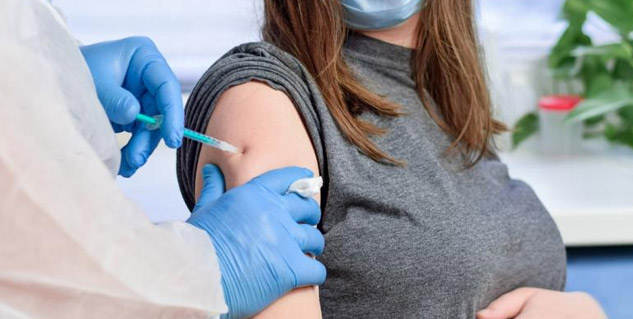 Also Read: 5 Breastfeeding Positions That Every New Mother Must Know
Tips to manage post vaccine symptoms when breastfeeding
A woman needs to be very aware of taking the vaccine because one might have some underlying health conditions that might increase complications for a pregnant or lactating woman. There should be no hesitation in taking a second opinion as this is a crucial step and any misstep might impact the health. Here are some tips that would help you manage the post-vaccine symptoms:
Check your body temperature at regular intervals.
If you experience high fever, do not breastfeed the baby. Seek expert advise to reduce temperature or you can wait for it to lower down on its own.
If the fever persists for longer, ask for immediate medical help.
Take nutritious diet before and after vaccination. This would help in reducing fatigue symptoms. Also, you need to eat healthy to provide nutrition to your baby.
If you get cold or cough, make sure to wear a mask while breastfeeding.
You can use sterilised pumps to store breastmilk and ask a caregiver to feed the baby with bottle. This way, you won't be depriving your baby of your breastmilk and also securing their health.
The vaccination drive is fairly new and is it always better to consult with a gynaecologist or doctor to be more aware of your body. Your gynaecologist should be your best buddy.
Also Read: Home Remedies To Cure Soreness In Arm Post COVID Vaccine
The need for vaccination for pregnant and lactating women
With so many changes in COVID strains and so many new types of fungi, there are new implications for everybody. However, it is important to know what it means especially for pregnant or lactating women. Initially, many doctors said that pregnant women should not take the COVID vaccine as the implication on the child was unknown. They did not know how their body would react as there was not enough scientific research or proof.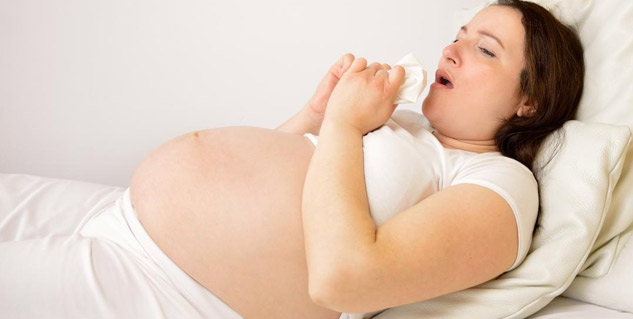 Conclusion
Although in the recent past doctors recommended that women should take the COVID vaccine. They said that it might prove to be helpful for the baby as the mother might transfer anti-bodies against COVID to the child. They said women should take the vaccine as getting infected by Covid-19 can bring far worse and irreparable damages to the body. It is said that when a woman is pregnant, she might be more susceptible to have respiratory issues. So, with COVID-19 there might be a higher risk of being hospitalized and in extreme cases even death. Vaccination might help lower the risk of hospitalization and having a severe case of COVID infection.
Read More Articles in Miscellaneous