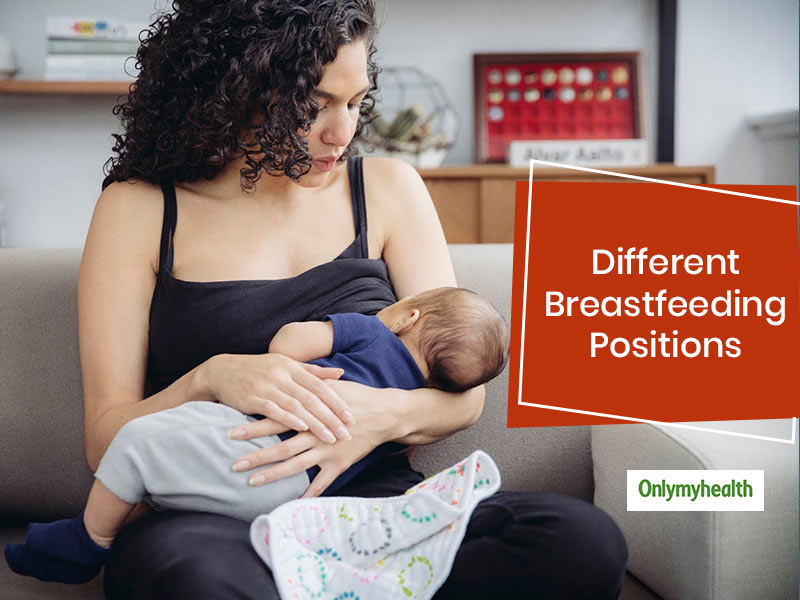 Motherhood comes with a heavy load of responsibilities that a mother needs to fulfil. Keeping the baby safe, protected and feeding rightly holds the most importance. Breastfeeding is one of the crucial parts that most new mothers struggle with. They go through a lot of pain and problems while breastfeeding. As per Dr. Aruna Kalra, Gynaecologist and Obstetrician at CK Birla Hospital, Gurugram, the right breastfeeding position is necessary for both mother and newborn. While it helps the baby in latching the right way, posture can also ward off breastfeeding issues and nipple soreness like problems. There are several breastfeeding positions that a mother can choose from. Just see what works for you and it will ease breastfeeding.
What are the best breastfeeding positions?
There are many breastfeeding positions and mothers need to try them to see what works for them and their babies. For new mothers, it is like a trial and error process as they would get to know more about their baby's liking and also find a way to prevent common breastfeeding issues. Besides, breastfeeding mothers must take care of their nutrition. Find below the list of the best breastfeeding positions.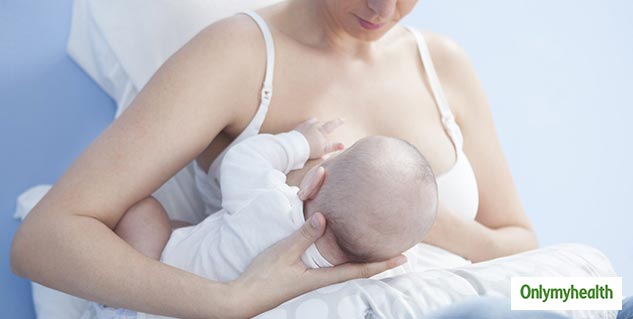 Cradle Hold Breastfeeding Position
This is one of the most common breastfeeding positions that most mothers follow. In the cradle hold position, you are supposed to hold the baby such that you are providing support to his back with your arm. The baby should be facing your breast and his head should be placed gently on your arms. Make sure that the baby is in a comfortable position and no slipping from your arms. Active babies tend to slip but you must hold onto them. Now hold your breast with your fingers to bring the nipple outwards and bring the baby's mouth close to allow him to latch. Never believe these common breastfeeding myths.
Side-lying Position
The side-lying breastfeeding position is when you and the baby both are lying on the bed facing each other. This is one of the most comfortable positions but not all babies like it. Ensure that the baby's mouth is near to your breasts. Using your thumb and index finger, bring the nipple outwards and place it in the mouth of the baby. Remove extra bedding so that it doesn't get suffocating for the baby.
Also Read: Know How Breastfeeding Helps in Postpartum Weight Loss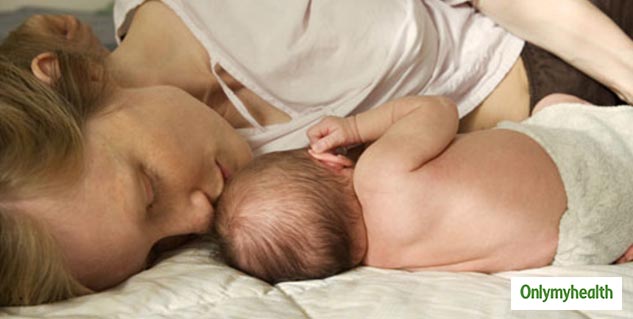 Crossover Hold
In this position, you will need to use the hand opposite to the breast. In simpler terms, if you are planning to feed on the right breast, hold the baby from the left hand. Now, cross your legs and keep the baby on your lap. Slightly bend your upper body so that the nipple reaches the baby's mouth.
Also Read: Breastfeeding Helps In Improving Mental Well-Being Post Delivery
Reclined Position
To try this breastfeeding position, place your baby on your tummy. Hold baby's back with the hand that is beside the baby's head. Keeping him/her in this position will automatically bring baby's mouth in front of your breast. Cup your breast and let the baby latch through the nipple.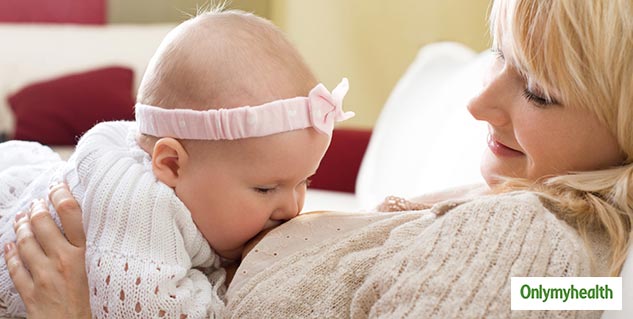 Football hold
To breastfeed in the football hold position, firmly tuck the legs of your baby under one of your arms and keep him facing you at your side. Provide support to the baby's head by placing your arm under his head. Use the other head to feed the baby.
These were some of the best breastfeeding positions as explained by Dr. Aruna Kalra. Mothers should try them and see what works for them for a smooth breastfeeding experience and minimal problems.
Read More Articles in Women's Health