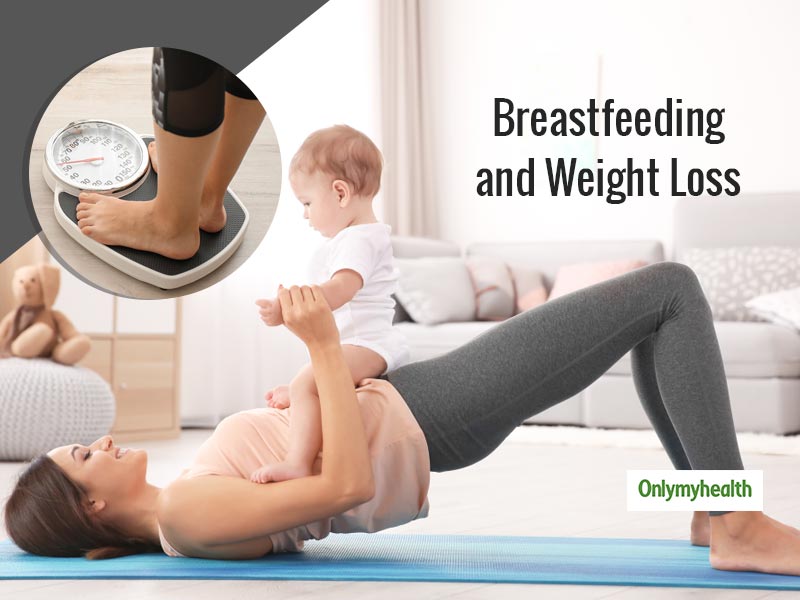 Most women do not know that breastfeeding is not good only for the baby but also for the mothers. A lot of women have fear of postpartum weight gain as they don't know that the solution is right there in breastfeeding. Onlymyhealth reached out to Dr. Astha Dayal, Senior Obstetrician and Gynaecologist, CK Birla Hospital, Gurgaon to understand the link between breastfeeding and weight loss. All new mothers must read out this article to get some valuable tips for postpartum weight loss.
What could lead to weight loss in women?
Several studies show breastfeeding to be helpful in postpartum weight loss. They found that women who breastfed were more likely to lose weight faster than those who weren't exclusively breastfeeding. Some studies have also found that breastfeeding has long-term health benefits.
However, breastfeeding is not the only factor that contributes to weight loss. The other influencers for postpartum weight loss are calorie intake, age of the mother, the ethnicity of the mother, physical activeness, excessive pregnancy weight gain, etc. Excessive weight gain during pregnancy is one of the major deciding factors of weight loss post-pregnancy. However, in the pandemic situation, you must take care of some do's and don'ts.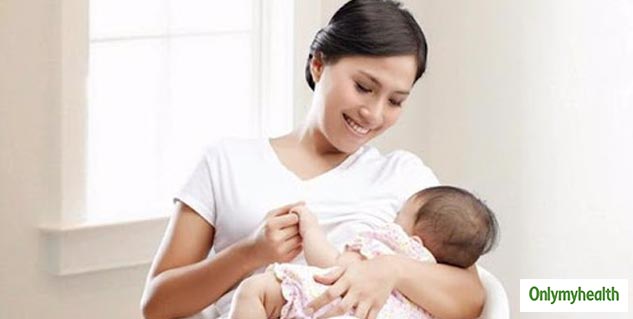 What factors can contribute to weight gain in breastfeeding mothers?
Not all breastfeeding mother lose weight faster, here are some reasons why:
Breastfeeding requires extra calories where you need to consume about 500 calories per day extra.
But if you consume more than that, it causes weight gain.
Breastfeeding is exhausting and breastfeeds babies generally sleep lesser as compared to formula milk-fed babies. This disrupts the sleep cycle of the mother and she feels tired all-day. They tend to eat comforting foods which majorly include carbs.
In Indian households, we give warm sweets such as panjeeri, laddoos, etc. to new mothers to speed up recovery. While they are eating all this, they are not burning those calories.
Also Read: World Breastfeeding Week 2020: Does Breastfeeding Cause Tooth Decay For Mom?
Tips to lose weight healthily while breastfeeding
First and foremost, make sure that you do not gain excess weight during pregnancy. Losing weight becomes difficult later.
You should be motivated enough to lose the weight you've gained. Think about the problems that weight gain can cause which include obesity, hypertension, diabetes, cholesterol, etc.
Do not aim for drastic weight loss. Healthy weight loss is gradual and it may take about 6 to 12 months to reach your pre-pregnancy weight. Since you are breastfeeding the baby, nutrition is your priority.
Eat less-fattening foods and cut down carbs, fats, etc. Have healthy foods and include all the nutrients necessary for a breastfeeding mother.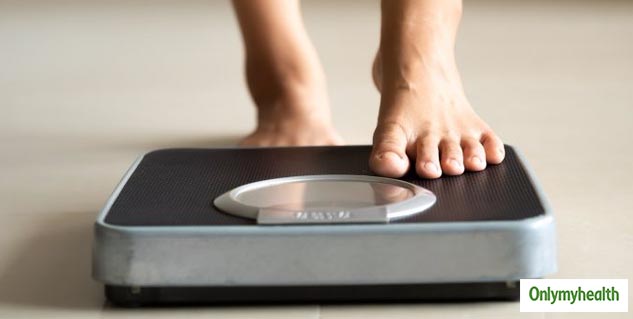 Start exercising as you get back the energy. Start with low-intensity exercises and then increase gradually.
Get adequate sleep as it is a must to preserve energy and focus more on the fitness goals.
Basic diet essentials for a breastfeeding mother to accelerate weight loss
The diet during breastfeeding is very important because your immunity is low post-delivery and a sudden crash diet might start affecting your breast milk supple which you don't compromise. It is a must to have at least 1,800 calories a day. If you want, cut down the carbs and fats. Consume foods that supply energy so that you don't feel de-energized. If possible, get a customized diet plan from a dietitian.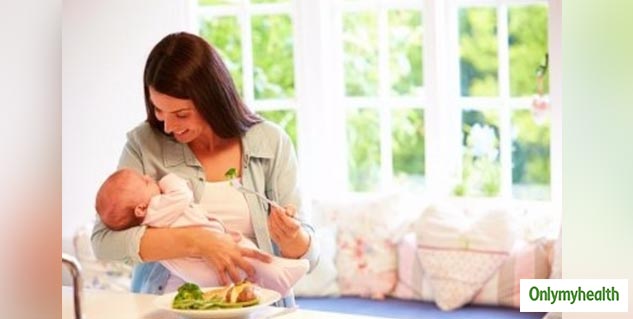 You need to have calcium, vitamin D, vitamin B12 after delivery. Doctors do advise supplements during breastfeeding especially to women who follow a vegetarian diet.
Cut down the consumption of sweets, potatoes, rice, refined flour, biscuits, bread, bakery items, junk food, caffeinated or aerated beverages, etc.
Have more fruits and veggies especially those rich in antioxidants, proteins, whole wheat cereals, lentils, etc. These provide energy without increasing fat.
Have small frequent meals to not get drained out and not gain fat either.
Breastfeeding has a lot of health benefits for the mother. It helps in shedding the pregnancy weight while bonding with your little one. Follow these tips for postpartum weight loss.
Read More Articles in Women's Health