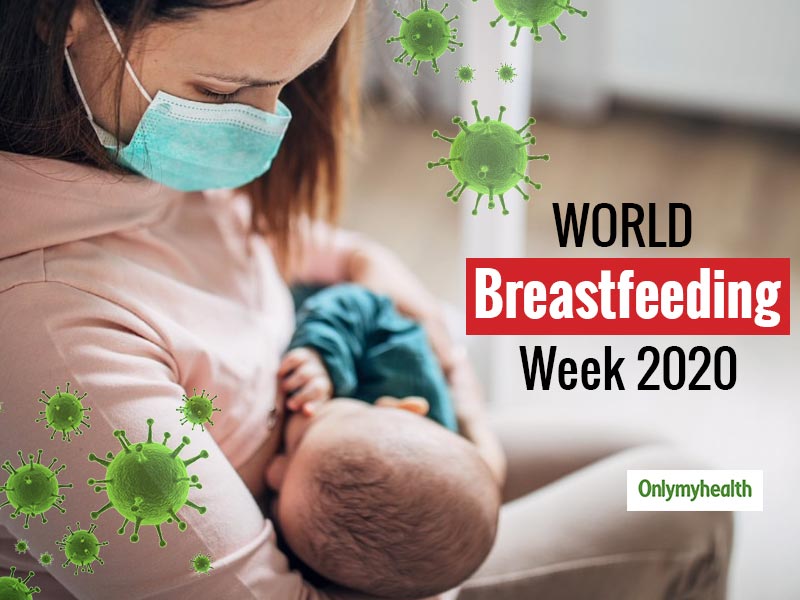 Breastfeeding is a beautiful phenomenon, which becomes a part of a woman's life forever after childbirth. For some, it comes naturally, while some take necessary advice from lactation experts only with the motive of supplementing the baby with all the required nutrients for a healthy life after that. But, in times like these when every single move should be watched, it is more for new mothers than only bearing the labour pain and bringing life on earth. Now, even basics like breastfeeding should be done extremely carefully to keep the child safe from virus transmission. Global organisations like the World Health Organizations have come up with various guidelines on precautions to take during pregnancy, post-pregnancy care tips, breastfeeding during COVID-19 era and more.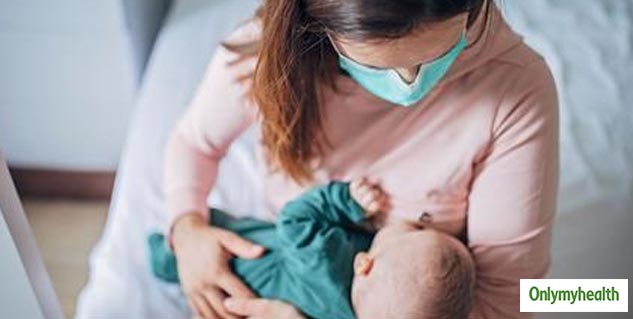 Also read: World Breastfeeding Week 2020: Why Should A New Mother Practice The Golden Hour Of Breastfeeding?
This World Breastfeeding Day 2020, Onlymyhealth got in touch with Dr Akta Bajaj, Sr Consultant and head- Obstetrics and Gynecology, Ujala Cygnus Healthcare to understand the do's and don'ts and other essential information surrounding breastfeeding during the COVID-19 era:
To start with, why should new mothers breastfeed their infant? Here are five reasons to do so:
It reduces the risk of infection.
It keeps the baby and mom healthier.
Reduces the risk of SIDs
It helps to burn the calories.
It keeps away your menstrual cycle.

Is breastfeeding Safe During This Time?
There have been limited studies on breastfeeding during the time of COVID-19 and infected patients breastfeeding that no virus has been detected in the mother's milk. Hence, there has been no such research done whether mother's milk can spread the infection. Only, basic precautions are needed to be taken like COVID-19 positive should wear a surgical mask while breastfeeding and hands should be washed properly before taking the baby in their hands, and even before touching the nipple area and breast. One must know that breastfeeding means skin-to-skin touch, which is essential for the bonding between the mother and the infant. Hence, breastfeeding can continue but with all necessary precautions.
Should One Switch To Formula Milk In Such Cases?
While formula offers all of the essential nutrition that a baby needs, it does not offer the protective immune system antibodies available only in breast milk. Protective immune system antibodies are necessary for a baby, especially during the times of coronavirus pandemic. Moreover, the formula milk requires more efforts in terms of sterilising the bottles and nipples as well as keeping them ready for the next. Breast milk is free, but infant formulas must be purchased.
Some tips to follow whole breastfeeding are as follows:
Wash hands regularly
Do not touch face or any other surface before or while breastfeeding.
Wear a mask while breastfeeding.
One needs to wash their hands regularly, especially before the feed. Place the baby on a sterile cloth while breastfeeding.
Also Read: Is It Possible To Become Pregnant On Your Period? Know What This Expert Has To Say
The current situation is such that new mothers should take extra precaution to be safe from this deadly virus, but this does not mean that one may not be able to breastfeed the child in any way. But, the need of the hour is to stay in constant touch with a doctor during such times to track time-to-time symptoms, if any.
With inputs from Dr Akta Bajaj, Sr Consultant and head- Obstetrics and Gynecology, Ujala Cygnus Healthcare
Read more articles on Women's Health