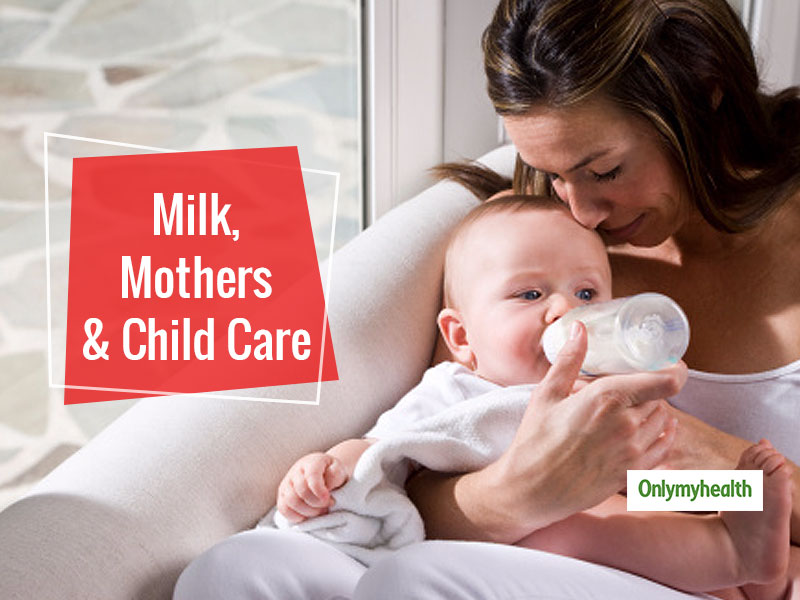 Just like a new day at work, becoming a mother for the first time is nothing less than a new day at work. Also, the mother has to go through many troubles while breastfeeding for the first time. When a new life comes into this world, it is very fragile. He needs a complete diet that he gets from the mother's milk. Mother's milk is nothing less than a boon for the baby. The immune system of breastfed babies is also strong. Such children are also more energetic, physically and mentally. Not only does the infant get the necessary nutrition through the process of breastfeeding, but it also strengthens her bonding with her mother. But, this does not mean that those mothers who do not breastfeed make unhealthy or malnutrition babies. Those mothers who cannot breastfeed due to various reasons opt for formula milk.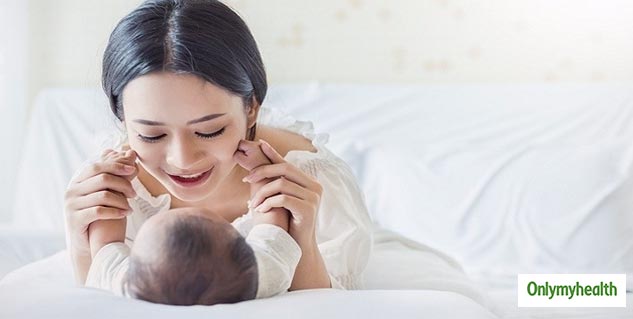 Also Read: Safe Delivery And Breastfeeding Is Possible In Women Suffering From COVID-19. Listen From This Experts
Explaining the difference between breast milk and formula milk, Dr Aruna Savur is Consultant Pediatrician and Lactation Consultant-IBCLC, BPNI-IYCF explains, "Breast milk is alive with antimicrobial properties, and is technically tailor-made for baby's changing needs, and flavoured by mom's diet. Breast milk is essential to make the baby's immune system ready for the solid foods that start after six months of birth. And, formula milk fulfils none of this."
However, with times when the whole world is troubled due to coronavirus and new mothers becoming more prone to COVID-19, it is a myth that mothers suffering from COVID-19 cannot breastfeed kids. With proper precautions, one can undoubtedly breastfeed the infant without making them prone to the novel coronavirus. But what about those mothers who cannot breastfeed their kids? Watch this video to understand the basic breastfeeding issues women face:
For times like these, comes the need for giving the infant formula milk. Formula feeding is convenient, and both parents can be involved in the process of feeding the baby. Once the bottle is sterilised, the formula can be prepared and fed by parents. Formula feeding is effortless while travelling because the mother does not have to find a place to breastfeed. But with formula feed comes a little caution, explains Dr Madhur Jain, Neonatologist and Pediatrician at SMS JkLon Hospital Jaipur, " Formula milk once prepared in a bottle should be consumed within 1 hour of its preparation for maximum benefits for the infant. A parent should always make fresh formula milk for the baby as it hardly takes any time to make a bottle for the infant."
Dr Savur adds that the shelf life of a formula milk can is close to a month. Anything kept for a longer time should be immediately replaced with a new bottle. Some basic guidelines that one should follow while making formula milk explains Dr Savur:
Follow all the sanitation guidelines for handwashing and cleanliness
Make sure that the pump equipment is sanitised correctly.
Follow the storage guidelines of the formula milk mentioned on the box.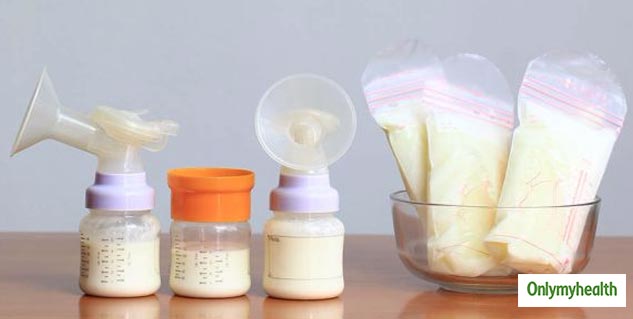 Also Read: 4 Symptoms When Women Should Consult A Gynecologist, Explains Dr Irani
But, little do a lot many women know that breast milk can be stored in bottles just like formula milk can be made in no time. Dr Jain adds, " Storing breast milk does not affect its nutritious quality. It remains the same if all safety measures are used during storing, i.e. freezing. Except for all aspects precautions, there is no specific change in guidelines of milk storage and hygiene tips in storing breast COVID-19 positive mothers can store there express breast milk in the same way as in normal process."
A lot many people are also opting for adoption nowadays, so does this mean that those women cannot breastfeed their kids? The answer to this is detrimental as now women who have not given birth can also breastfeed kids with the help of induced lactation. Dr Savur explains that induced lactation is all about stimulating milk production in the breasts when the parent has not been pregnant or given birth to the baby.eg: in surrogate or other adoption. Induced lactation is all about ricking the body in producing milk when the body is unable to provide it naturally. In this, women cannot produce colostrum. IVF is also a very effective method to have kids. Here's what you need to know:
Dr Jain adds, "Induced lactation denotes some issues of mothers who can't feed or have inappropriate milk supply to fulfil their baby needs are sometimes helped by medical fraternity or lactation counsellors to induce milk production by medicines, physically by use of breast pumps and mental, emotional support."
Also Read: Inverted Nipples: A Condition Widespread But Mostly Undiagnosed In Women Until Childbirth
But, there is a protocol for inducing lactation, which is dependent on some factors, explains Dr Savur, which includes the age of the parent, medical risks, gynecologic history and also time duration anticipated to feeding the baby.
Read more articles on Women's Health