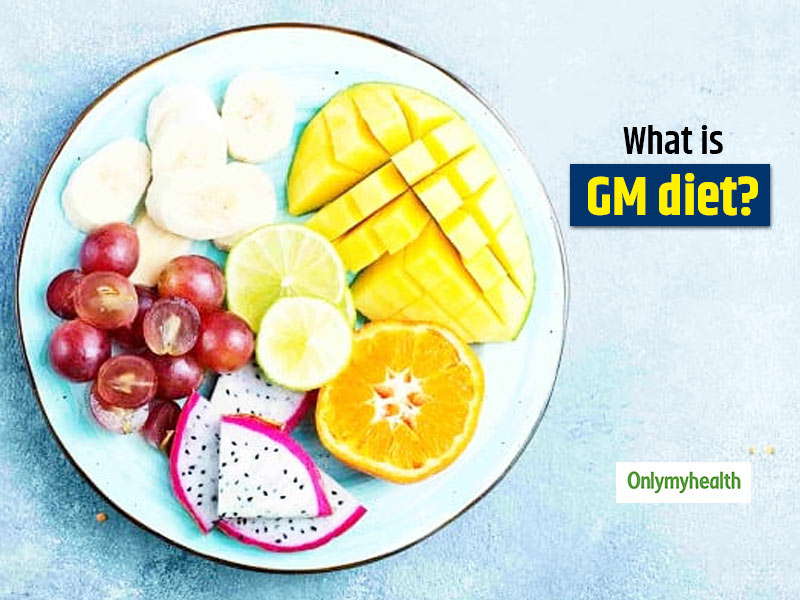 Have you ever heard of GM diet plan? GM diet, also known as General Motors diet was first initiated by General Motors in collaboration with the Food and Drug Administration and the United States Department of Agriculture, in 1985 for its own employees. The aim of this diet was to make the employees of the company healthier to increase energy and productivity. Interestingly, this majorly consists and begins with a strict 7 day diet plan. So, the employees saw a huge changes after drastic weight loss within just a week. This also increased their work productivity, energy and confidence. This diet is recommended by many dieticians and nutritionists for successful and quick weight loss.
GM diet can provide health benefits and leave some side effects on people too. To ensure good and healthy weight loss, one has to consume a nutritious balanced diet. The GM diet can even help you in losing upto 6-7 kgs in just one week's time. In the original GM diet, the consumption of meat is allowed in the form of beef, but the Indian version is slightly different as most of the people here don't consume it. However, non vegetarian food lovers can still have some other protein like chicken, on the allotted days. While vegetarians can use a cup of brown rice as an alternative. Each day of 7 days of the GM diet allows you to eat different types of food. Onlymyhealth editorial team spoke to Dietician Arushi Gupta, Associate Dietician, Dayanand Medical College and hospital, Ludhiana, about the health benefits, side effects and the process to follow GM diet. Read on to know more details.
How to follow GM diet?
The breakdown of GM diet plan has been done into seven simple days, each with different strict food groups that one has to consume. The GM diet plan is aims on promising quick eight loss by consuming complex carbohydrates and very low calorie food items. This diet is also accompanied with increased water intake, that results in losing weight within 7 days. Basically, the diet revolves around making you eat everything but in a limit, including fruits, vegetables, brown rice, as well as chicken. Here's how you can divide the 7 days to follow GM diet:
1. DAY 1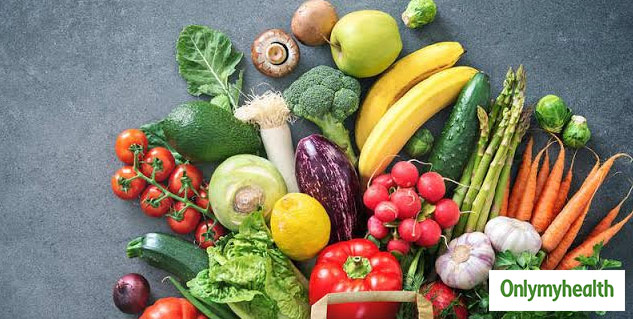 The first day of GM diet tells you to have as many fruits you want or feel the need to. There are not many particular rules about the timing to consume fruits. But, it is suggested to have watermelons and muskmelons as they have high water content and high amounts of fiber. Along with fruit intake, one should also not forget to consume atleast 10-12 glasses of water on the first day of GM diet. The basic instruction is that whenever you feel hungry, just eat a fruit. This will keep you full for a longer time, flush out toxins and reduce the calorie intake as well. You have to avoid vegetables and also bananas.
2. DAY 2
On the second day, you are only allowed to have vegetables. You can have as much vegetables as you want, be it cooled or uncooked as whatever suits you. However, take care that no oil should be used while making any type of veggies. You cannot much unhealthy snacks in this diet and only eat vegetables on day 2, whenever you feel hungry. If necessary, you can add a little olive oil or butter for flavour. Throughout the day, you can have potatoes, beans, peas, capsicum, carrots, tomatoes, etc to gain the essential nutrients. After having fruits on the first day, this schedule will help in regaining some strength and carbohydrate content. You cannot have any fruit on the second day.
Also read: GM Diet Side Effects And After Effects: Here Are 6 Disadvantages
3. DAY 3
The third day of GM diet consists of a combination of both fruits and vegetables. For this, you can even have the same foods you had on the first and second day. However, one has to stick to the diet's rules by avoiding only potatoes and bananas. You have to keep yourself hydrated throughout the 7 days of this diet plan.
4. DAY 4
Day 4 calls for the consumption of only bananas. The fruit you were restricted to have on the first, second and third day, is the one you will be eating for the whole day long. You are allowed to have maximum 8 bananas during the whole day, at anytime you want. It depends on your hunger, if you want to divide it after every few hours or have all the bananas altogether. And, you can also take a glass of milk along with that. Bananas and milk both help in improving the digestion and are high in potassium.
5. DAY 5
On the fifth day, vegetarians can eat a small bowl of brown rice, whereas non vegetarians can have fish or chicken breast. In fact, you can also eat around 6 tomatoes along with that. While cooking rice or even chicken, the usage of oil should be minimum. On this day, it is specifically important to consume atleast 12 glasses of water. You are allowed to have 500 grams of chicken with 6 tomatoes. This way, you can get proteins and fiber as well.
6. DAY 6
GM diet's day 6 also says to have somewhat similar foods like the previous day, by just adding cooked or uncooked vegetables. However, the veggies should be consumed after boiling and not frying. You can have a salad as well, but with very light dressing over it. Non vegetarians are allowed to have 500 grams of skinless chicken along with vegetables, except tomatoes and potatoes. Fruits and sweet potatoes are not allowed on this day.
7. DAY 7
Day 7 gives you a bowl of brown rice, some vegetables and fruit juice as well. You can have the brown rice and boiled vegetables in your lunch meal. The juice should not contain sugar at all. This day will not also help you in flushing out the toxins but will also be a nutrient rich diet for you. Even in the form of juices, you should avoid mango, cherry and banana.
GM Diet health benefits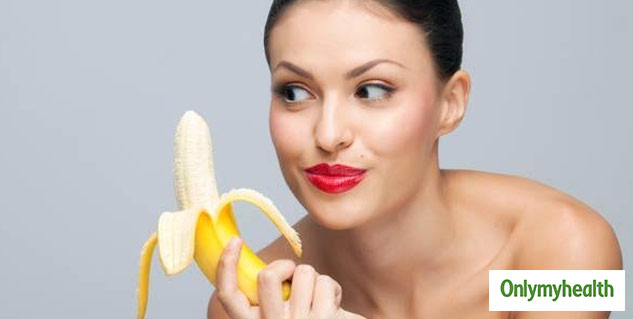 GM diet is a low calorie diet that helps in losing weight quickly. However, many experts don't recommend practicing it for a long time. This diet offers a few health benefits even if you follow it for a short span of time. According to Dietician Arushi, here are the health benefits of following GM diet:
1. Enhances digestive system
GM diet has most foods that have high fibre content and basically include fruits and vegetables. It is rich in dietary fibre that further helps in better bowel movement and in enhancing the digestive system. To reach your weight loss goal, you have to follow the GM diet plan strictly and take a gap of 5-7 days between every cycle.
2. Fewer Calories
GM diet is known to be a low calorie diet as it does not feed you many fats and carbs. The plan is made with proper calorie count for weight reduction. When there is a calorie deficit, the body naturally switches itself, further helping you to lose weight.
Also read: GM diet plan and its effectiveness
3. Burns fat quickly
By triggering the metabolism with the strict rules, GM diet promotes the burning of fat effectively. This is a huge benefit that within 7 days, you will be able to shed a few pounds and lose inches by following GM diet.
4. Focus on hydration
Another main health benefit of GM diet plan is that is focuses so much on hydrating your body. The schedule itself includes high water content fruits and vegetables. Moreover, there is a strict rule to increase the intake of water which is again good for your health. This diet also includes the consumption of vegetable juices and fruits too. This hydration encouragement is beneficial for many bodily functions.
Side effects of GM diet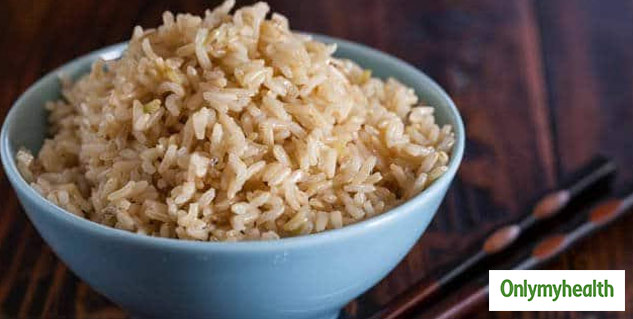 Every type of diet has both pros and cons included in the list. GM diet is famous all over the world, but also has some drawbacks that are unknown to the common man. You need to consider some things and then only adapt a particular type of diet. You can also take your dietician's guidance on following GM diet as to what's suitable for your body. As per Dt. Arushi, here are the main side effects of GM diet:
1. Unproportioned nutrients
Unproportioned nutrient intake is one of the most common and major side effect that a person following GM diet will have to bear. This diet offer different foods on different days, containing various high as well as low content nutrients. It may help in quick weight loss, but is high in fiber and low in protein, carbohydrates and fats. Due to this reason, your body may not actually get the required essential nutrients for the body.
2. Low metabolic rate
Eating an unproportioned diet can slow down your metabolic rate. And, low metabolic rate can lead to weight gain later on in a person. Therefore, it is important to maintain the right balance of nutrients in your diet. Initially, the GM Diet may give you very good results with quick weight loss but it makes the maintainance of body weight very difficult.
Also read: Want To Lose A Few Pounds? Quit These 9 Harmful Morning Habits That Cause Weight Gain
3. Dehydration
One of the crucial reasons why it is strictly advised to increase the water intake while following this diet is because it can also lead to dehydration. In GM diet, the body may use all the fluids of the diet for the process of metabolism. So, this diet can lead to dehydration if you don't drink enough water everyday.
4. Weakness
As mentioned above, if one day you are having only fruits and some other day only vegetables, weakness and headache can become a quite obvious issue with GM diet. The per day nutrient deficiency may make you feel very hungry and even weak most of the time.
These were the health benefits and side effects of GM diet, and a 7 days plan to follow this diet. With this type of diet, exercise is not mandatory, but is optional instead. However, it is not advised to workout during the first three days of GM diet plan. This weight loss diet mostly includes low calorie foods. So, follow this schedule for 7 days and get ready for a quick weight loss journey!
Read more articles on Healthy diet