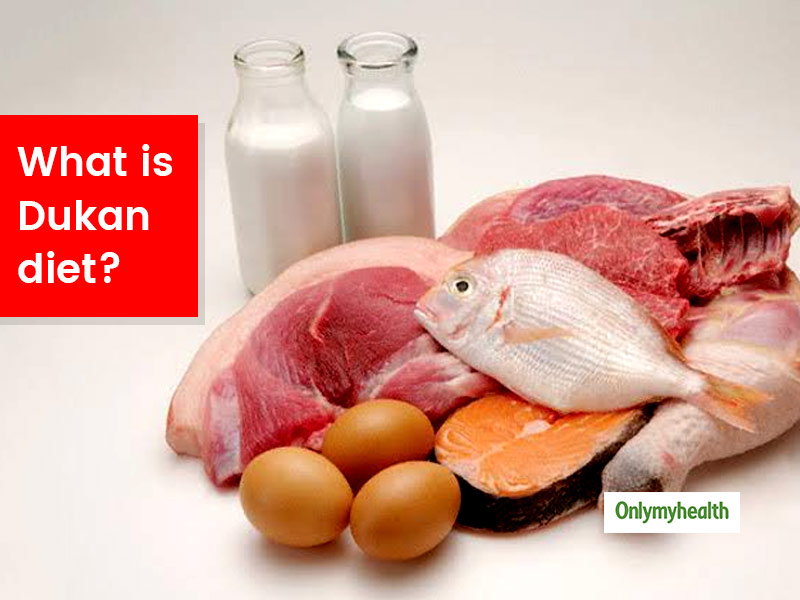 Dukan diet is a high protein diet that is followed for weight loss. Here are the benefits, side effects and procedure to follow this diet. Read on.
Weight loss is one of the most difficult tasks for millions of people. And to do so, one has to be determined and motivated for this journey as it is not a piece of cake. Losing weight requires a healthy meal plan combined with daily physical workout. There are a number of weight loss diets that are trending these days, mainly keto diet, intermittent fasting and GM diet. Many dieticians suggest following various diets while some just advice home cooked food for weight management. Well, another diet is the Dukan diet that has gained popularity these days. Dukan diet primarily consists of high proteins and low carbohydrates, but it is also a low-fat diet.
Just like a lot of diets, dukan diet only focuses on weight-loss and a person can lose weight very easily if followed in the exact way in which it is programmed. Dukan diet has its own set of health benefits and risks. This diet was created by Dr. Pierre Dukan, who is a French general practitioner, weight management specialist. Moreover, after seeing the analysis of impressive weight loss experiences from his diet, Dr. Dukan even published a book called The Dukan Diet in the year 2000. Onlymyhealth editorial team spoke to Dietician Ritika Samaddar, Regional Head - South Zone, Max Super Speciality Hospital, Saket, about the benefits, side effects and procedure to follow Dukan diet.
Dukan diet plan
Dukan diet primarily consists of high proteins and low carbohydrates, but it is also a low-fat diet. It is a relatively a better diet when compared to the infamous keto diet, but it has to be followed in phases. Dietician Ritika said, "Dukan diet should not be started informally. The diet should be started and followed under the supervision of a dietician because she will be able to explain properly how the phases of dukan diet work." Here's how you should follow the Dukan diet plan:
1. Phase 1 (Attack)
The first phase of dukan diet is the most acute or most difficult one where we talk about only about protein. It is clearly aimed at rapid weight loss and therefore does not have carbohydrates. There can be certain side effects that the patient might have to face in this phase such as dehydration or constipation. During this phase, which consists of 1-10 days, you have to eat as much as lean protein possible along with 1.5 tablespoons of oat bran and at least 6 cups of water everyday.
2. Phase 2 (Cruise)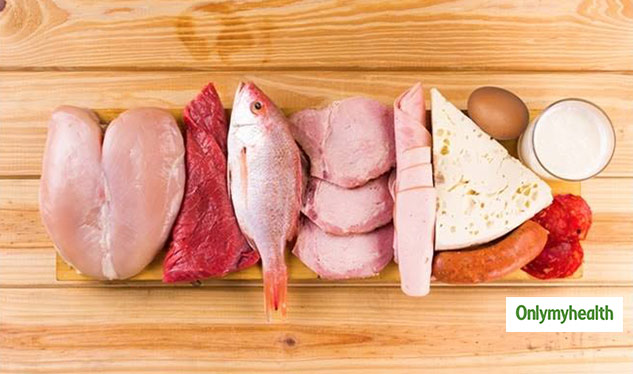 The phase two is the one where carbohydrates are gradually introduced, but they have to be healthy carbs like oats and quinoa. In the second phase, that should last a few months, you have to add a huge amount of starch less vegetables every other day and add an extra half-tablespoon of oat bran to your diet.
3. Phase 3 (Consolidation)
When you will reach the third stage, it will take 5 days for every pound you have lost. So, in this stage, you can have vegetables daily combined with one fruit, 2 slices of whole-grain bread and 1 serving of cheese. During this phase, you can also have 1 or 2 servings of starchy foods and even 1 or 2 cheat meals where you can eat whatever you want.
Also read: The popular diets that people are following these days
4. Phase 4 (Stabilization)
The final phase, which is also called the maintenance phase, does not focus on losing weight but focuses that you do not regain the lost weight. It includes a combination of proteins and healthy carbs. Therefore, the last stage is all about weight maintenance. You can have whatever you like, except for one day a week when you have to follow the protein instructions from the diet's first phase. In this phase, you should also eat 3 tablespoons of oat bran per day and walk for atleast 20 minutes daily.
Dukan diet health benefits
Apart from weight loss, the diet can also help with other ailments such as type-2 diabetes by providing better sugar control through high proteins and low carbohydrates. So, according to Dietician Ritika, here are the main health benefits of following dukak diet:
1. Controls blood sugar levels
Refined and processed fatty and sugary foods are eliminated in this type of diet. This results in controlling blood sugar levels. So, a major health benefit of following the dukan diet is having a control on blood sugar in your body.
2. Rapid weight loss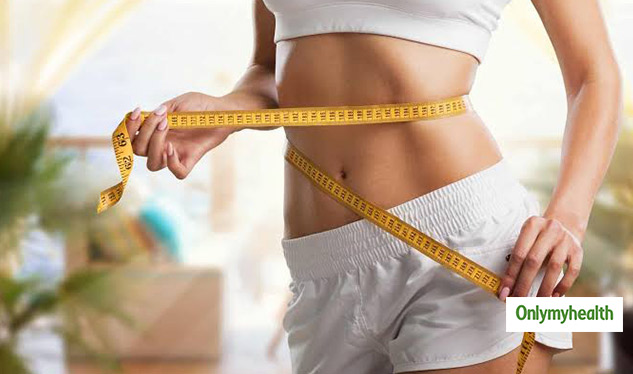 By following the Dukan diet, you can reach your goal weight quickly. It helps in rapid weight loss which can be very motivating as the Dukan diet set real expectations with its actual weight theory. This diet allows you to have good protein without gaining much weight or starving yourself. Therefore, rapid weight loss is a benefit of the Dukan diet.
Also read: What is the Importance of a Balanced Diet and How It Can Enhance our Health
Dukan diet side effects
While following a high protein diet such as dukan diet itself, the kidneys problems can arise if you are not hydrated well for too long. People who have cardiac issues should be careful while choosing this diet. So, along with the health benefits, each and every diet has its own set of drawbacks too. As per Dt. Ritika, here are the main side effects of Dukan diet:
1. Kidney disease
Dukan diet may also put you at a high risk of developing kidney diseases. High protein diet increases your chance of getting kidney stones. High protein diets are not recommended to people who are already suffering from any type of kidney diseases. There is a need to eradicate waste products produced in digesting protein.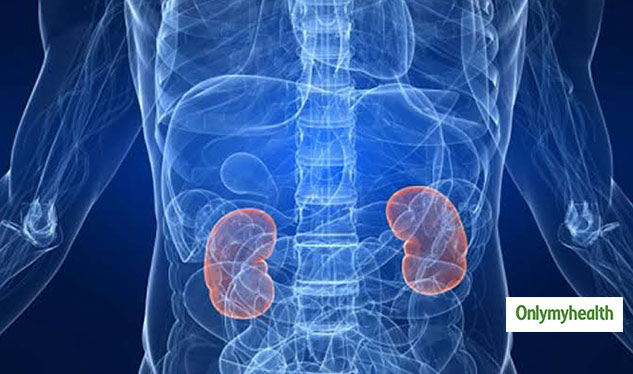 2. Not for heart patients
As per Dt. Ritika, dukan diet should not be advised to heart patients. Their can be deficiencies and that too long term, like the lack of whole grains, fruit and vegetables can lead to nutritional deficiencies, and even lack of antioxidants in the body, which is connected to health problems varying from cancer to heart attack.
When and how to follow Dukan diet?
Dukan diet is unique in the sense that neither does it talk about the timing of meals, nor does it focus on the quantity of food, but the quality of it, for example the first phase focusing on the quality of non-vegetarian protein and then the gradual introduction of complex carbohydrates from vegetables and oats in the second phase, and also the emphasis on low-carb, balanced diet in the maintenance phase. Physical exercise is also introduced gradually in the phases.
Also read: World Vegan Day 2019: Know The Benefits And Risks Associated With Raw Vegan Diet
Dt. Ritika said, "When we talk about high-protein diets, the problem that most people face (especially in India) is that 100% protein diets has to be sourced from non-vegetarian foods. Sourcing protein from pulses and milk will add other macros in the diet. If you are not following the diet under the supervision of an expert, problems such as dehydration can lead to kidney or cardiovascular problems. Hence, these diets are very strict and it very difficult to follow for most of the people." Dukan Diet begins by calculating your goal weight according to your real weight, analysing your age, height, weight loss history, and many other factors. You duration of every phase in this diet depends on how much weight you need to lose to reach your goal weight.
So, these were the benefits, side effects and produce to follow dukan diet by Dietician Ritika. You can follow this type of diet for quick weight loss. You can follow the phases of this diet depending on how much weight you want to lose. However, do not go for any diet schedule without the guidance of a professional dietician. Following a diet on your own terms can lead to many unknown disadvantages.
Read more articles on Healthy diet