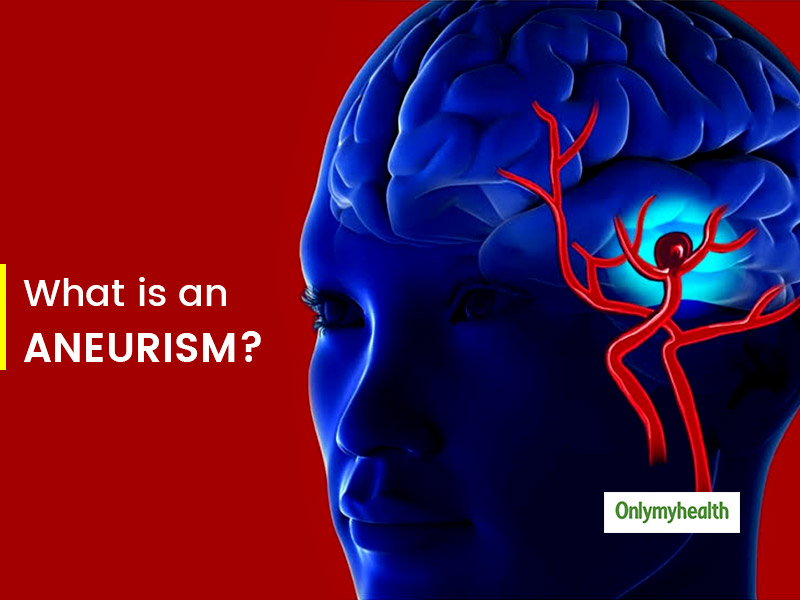 Brain aneurysm is the brain blood vessel's swelling. Check out its symptoms, causes, types, diagnosis and treatment from a neurologist. Read on.
Brain aneurysms are basically swellings of the blood vessels in the brain that is caused due to weak blood vessel walls. In this condition, the blood vessel in the brain expands and becomes like a balloon, fully swollen up. The main problem is that the blood vessel gets swollen and weak and there are chances of internal bleeding in the brain. Therefore, aneurysms are known to cause brain haemorrhage. There are some aneurysms that may become very large in size and cause pressure in the brain as well. An aneurysm is the enlargement of an artery caused by weakness in the arterial wall. Often there are no symptoms, but a ruptured aneurysm can lead to fatal complications.
An aneurysm develops a a bulge of the artery that mostly does not show any symptoms and are not serious. However, at their most severe stage, some can rupture, leading to dangerous internal bleeding. Onlymyhealth editorial team talked to Dr. Vipul Gupta, Chief of Neuro-interventional Surgery and Co-Chief of Stroke Unit at the Artemis Hospitals in Gurgaon about the types, symptoms, causes, risk factors, diagnosis and treatments of brain aneurysm.
Types of aneurysms
Aneurysms are divided on the basis of their location in the body. If the brain blood vessels leak or burst, there is high chance if having a hemorrhage stroke. Brain and heart aneurysms are the most serious aneurysms in the body. According to Dr. Vipul, there are many types of aneurysms, but the two major common types are:
1. Fusiform aneurysm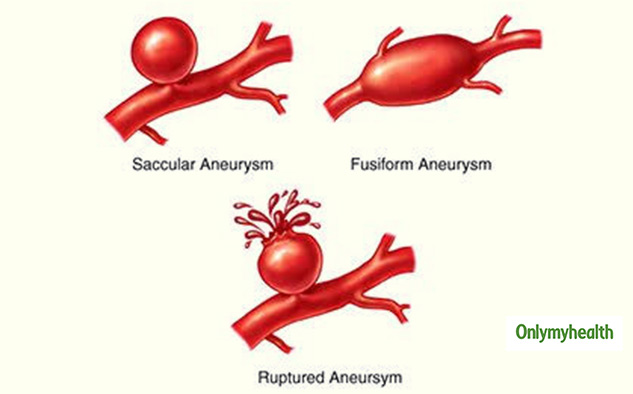 The most common type is known as fusi-form aneurysm as it has a berry-like shape, which is oval or rounded. In this condition, the blood vessel gets swollen over a given period of time. This expands all the sides of the blood vessel.
2. Dissecting aneurysm
There are some aneurysms that are called dissecting aneurysms or another easy name of saccular aneurysm. In this condition, there is no focused swelling, but the hole of the blood vessel is ballooned out. This type of aneurysm only expands one side of the blood vessel. The other types of aneurysms are aortic aneurysm, cerebral aneurysm and peripheral aneurysm. Some are quite advanced while some are very less likely to rupture.
Also read: What Is Aneurysm? Here Are Its Symptoms, Causes, Diagnosis And Treatment
Aneurysm causes
As per Dr. Vipul, "when the vessels are getting formed, sometimes one particular area gets weak and it keeps getting swollen up. Therefore, the cause of aneurysm is also a matter of luck and chance. Middle aged women are more prone to brain aneurysms. If a person is severely hypertensive, smokes a lot or is an alcoholic, then there is a higher chance of an aneurysm forming and bursting. In most of the aneurysms, it is the matter of bad luck as the blood vessel gets weak and swollen up."
Aneurysm symptoms
Most of the aneurysms are present with main hemorrhage. Hence, because of sudden leakage in the main blood vessel, the patient will have sudden severe headache. This headache does not get serious over 10 minutes, but it instantly goes from 0 to 10. Anyone with severe headache should not be confused about having an aneurysm. According to Dr. Vipul, the main symptoms of aneurysm are:
1. Sudden severe headache: Patients suffering from brain aneurysm often have severe uncontrollable headaches suddenly that require medical treatment. It has also been called as the worst headache ever, by some patients.
2. Unconsciousness: Losing consciousness is also quite common with aneurysms. You have to visit the doctor immediately in such cases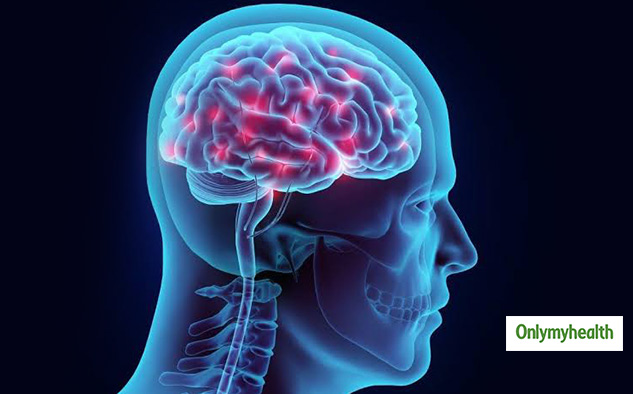 3. Seizures: In case of a brain aneurysm that leads to hemorrhage as well, having seizures is also a common sign to go visit a doctor in emergency
4. Partial weakness: People having aneurysm might feel weakness on a certain side or region of the body. The other signs of aneurysms trigger weakness.
Also read: Game of Thrones Star Emilia Clarke Survived Two Brain Aneurysm: What is it?
5. Vomiting: Brain aneurysm may lead to vomiting on random occasions. Vomitting might be persistent and may make you feel weak and fatigue
There are some aneurysms which manifest just by their increasing size and pressure inside the brain. When some of these aneurysms are near the optic nerve, one may slowly even become blind. There are many patients who go to ophthalmologists to get tested for cataract or other vision related conditions. But instead, it is an aneurysm inside the brain which causes pressure on the optic nerve. Therefore, other symptoms also include blurred vision, nerves compression and double vision. It depends on the area of the brain, so they have pressure symptoms.
Aneurysm risk factors
Occasionally, say, one in twenty patients may also have a family tendency of aneurysm. Usually the family history of a patient does not matter, but in very rare cases of aneurysms, the genes might also have an effect. According to Dr. Vipul, here are the main risk factors associated with aneurysm:
1. Hypertension
Hypertensive people are at a higher risk level when it comes to brain aneurysm. Hypertension can basically weaken the blood vessel and may put stress on it, leading to bursting. This may make the rupture sooner than normal.
2. Smoking
Smoking increases the risk of developing aneurysm. It makes the rupture can cause bleeding in the brain, leading to a stroke, brain hemorrhage, disability or even death. There are many researches that say smoking is one of the major reasons behind an aneurysm.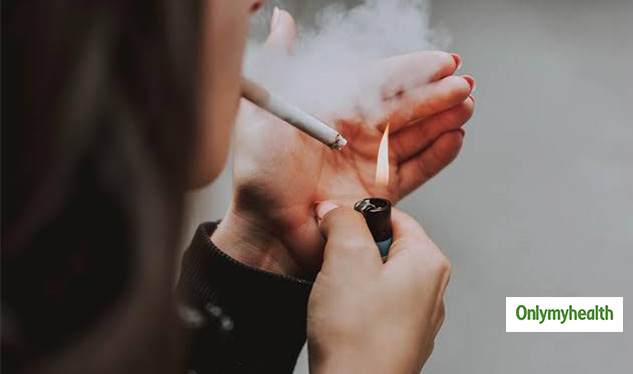 3. Alcohol consumption
Consuming alcohol regularly also puts a person at a higher risk level in terms of a brain aneurysm. Moderate alcohol consumption is still fine, but having higher doses of alcohol can put your brain at a higher risk of a ruptured aneurysm.
Aneurysm diagnosis
Usually, the patients are initially investigated by CT scan or MRI if they are having severe headache. This is then followed by an angiography (the most common kind being Digital subtraction angiography or DSA). But usually even just CT scan and MRI can pick up most of the symptoms. An MRI scan is mostly done to look for aneurysms in the brain that haven't ruptured. This type of scan uses strong magnetic fields and radio waves to see detailed images of your brain.
Also read: What happens to your brain when you have a headache
Aneurysm treatment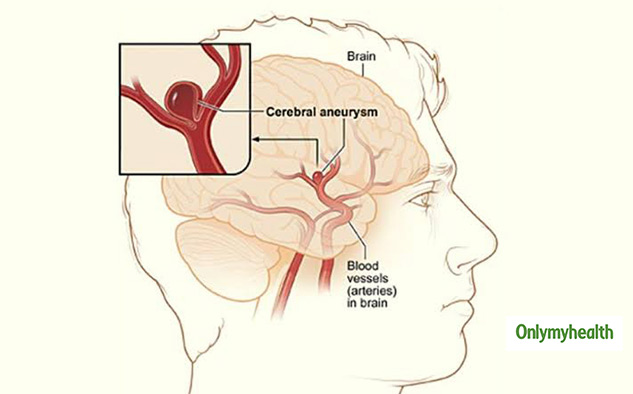 According to Dr. Vipul, there is no medicine that can treat an aneurysm as there is no targeted medication for the weakening of blood vessels or the arterial walls. The doctor goes through the leg blood vessels, the same way like the cardiologists do. Then, they go into the brain to place coils or metal/platinum rings between the aneurysms. These have to be placed within the swelling, so that the blood that is clotted there, the area becomes hard and it doesn't bleed anymore, while sometimes, a device is placed in the main blood vessel to heal it. This diverter is used when the aneurysm is of a very difficult case. Sometimes, treating an unruptured brain aneurysm can help in preventing it in the future in some cases.
So, these were the types, symptoms, causes, risk factors, diagnosis and treatment of brain aneurysm from neurologist Dr. Vipul Gupta. If you experience any of the above mentioned brain aneurysm symptoms, especially severe headache,bfor a long time, then you should get diagnosed by the doctor. A ruptured aneurysm can quickly become life threatening and require immediate medical treatment. Even if brain aneurysms don't rupture, they cause several other health problems or signs that can be very harmful for your body.
Read more articles on Other diseases