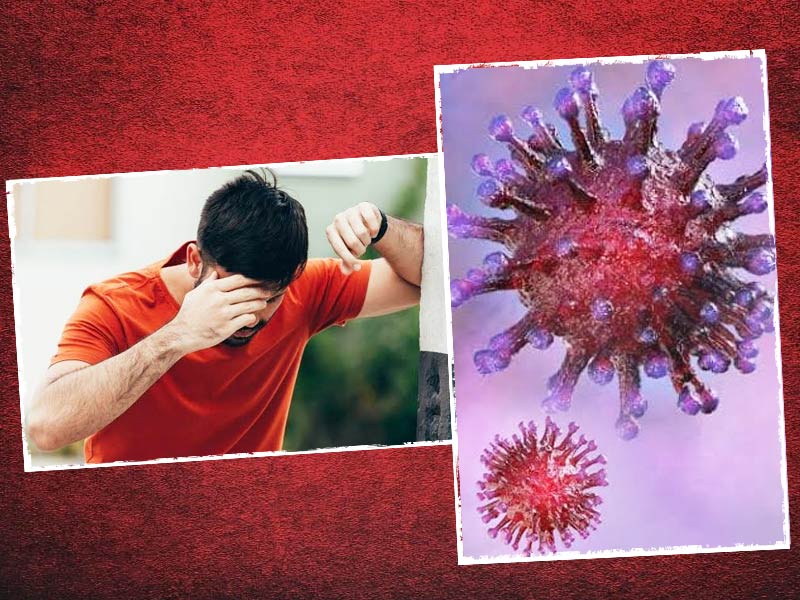 COVID-19 infection has mild to severe symptoms during the course but some effects can stay for longer periods even after recovering.
Normal recovery time for Covid patients is around two to six weeks, but few lasting symptoms have also been noticed in some cases. People may develop critical and some serious complications due to various other diseases or weak immune system. Such cases require proper rest and care even after being discharged from hospital. Impact of Coronavirus is not just limited to affecting our physical health but it can also interfere with our mental health too. There are many uncertainities about this disease and as of now definite cure of this virus has not been found. People are scared and because of being quarantined they are also not able to socialise much which lead to various mental health issues.
Researchers have concluded that the virus which causes COVID-19, can also increase chances of Middle East Respiratory Syndrome (MERS) and Severe Acute Respiratory Syndrome. Most of the people have completely recovered from the initial infectional stages but there are few who might still face mild illness for a while. Onlymyhealth editorial team spoke to Dr. Piyush Goel, Pulmonology & Critical Care, Columbia Asia Hospital, Palam Vihar, Gurgaon, about the long term health effects of COVID-19 on people.
Long term health effects of COVID-19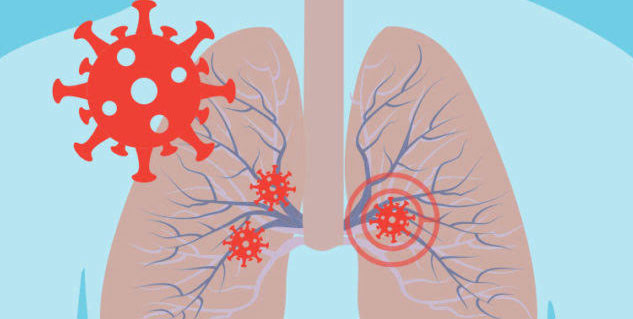 When the mild or moderate symptoms of COVID-19 are persistent or prolonged even after recovering, people refer to the problem as "long COVID" or to the people who have it as "long-haulers". The symptoms including vomitting, nausea, sore throat, mood swings, muscle weakness, fatigue, etc, may last for weeks or months even after the virus is no more in the body. It seems that anyone, including young people and those with no preexisting health conditions, can develop long COVID. Dr. Piyush said that there can also be impacts on the body due to steriods that are given as a part of Covid treatment. Here are the long term health effects of COVID-19:
1. Lung damage
The respiratory infections caused by Coronavirus can lead to long term lung damage that can even prove to be fatal. It is important for recovered patients to take special care of their lifestyle habits even after the virus is out of their body, especially those who had severe symptoms of Covid infection. Patients with COVID-19 who developed ARDS, a potentially life threatening lung injury that could require treatment in an intensive care unit (ICU), have a greater risk of long-term health issues. Generally, people who get intensive care are at higher risk for mental health problems such as post-traumatic stress disorder (PTSD), anxiety, and depression when they recover from medical treatment.
Also read: What Are The Effects Of COVID-19 Pandemic On Maternal And Children's Health?
2. Post intensive care syndrome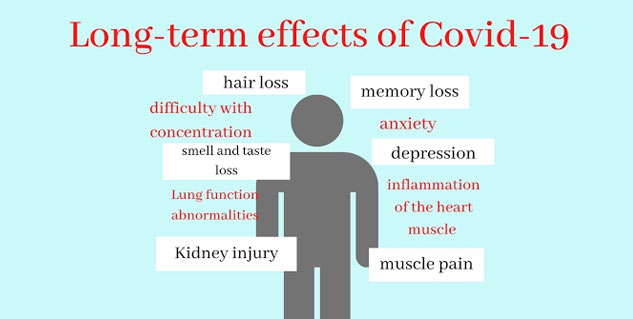 Post-intensive care syndrome (PICS) is used to describe patients who have survived a severe critical illness, along with the intensive care required to survive. Patients can have some combination of physical impairment, cognitive impairment, and psychiatric impairment. Physical impairments that can occur include weakness and malnutrition. Cognitive impairment can include decreased memory, decreased attention, and decreased mental sharpness or ability to solve problems.
Also read: COVID-19 Prevention: These 4 Steps Can Ensure Protection From Coronavirus At Your Workplace
3. Muscle pain
Muscle or joint pain that occurs in people suffering from COVID-19 can take weeks or even months to go away. According to experts, many patients complain about such pains even after getting tested negative. So, it is now also being considered to be a sign of post-COVID syndrome. In some cases, loss of taste, smell and hair loss are also included in the long term complications of COVID-19 that stay after recovering. Some studies and theories even say that COVID-19 can even affect he brain stem.
These were the long term effects of COVID-19. Impaired lung function from SARS-CoV-2 virus can have a negative impact on other organs of the body such as the heart, kidneys, and brain, with major health effects that can last after getting over the infection. Many experts say that being placed in a hospital's intensive care unit can also lead to post-intensive care syndrome, which includes poor physical abilities and cognitive impairment.
Read more articles on Miscellaneous