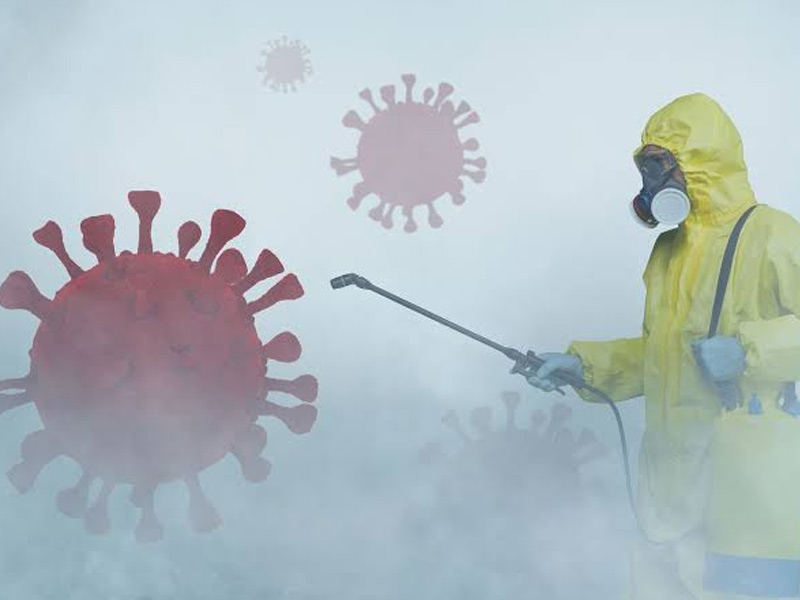 Due to the COVID-19 pandemic, people have become paranoid and indulge into excessive disinfecting. Here's how it can be harmful and the right way.
The over stay of the corona virus has made us more than conscious of presuming the presence of virus, almost anywhere. And when the suggestions of the use of sanitizers came, we took it. Little did we know that the demand of such chemicals will increase so much. Despite the benefits as disinfectant, the chemicals present in the composition are not so good for the skin and overall health.
The virus is going to persist and we are even more tempted to use these sanitizers, disinfectants, cleaning agents to maintain safety a priority. While doing so, we are very much ignoring the side effects, these chemicals have on us. From bleaching our fruits and vegetables to using disinfectants for cleaning surfaces, that too with bare hand, this is the level of usage. Dr. Sudhir Gore, Head-Trauma & Emergency, Fortis Hospital, Kalyan explains how unintentionally we are giving gradual yet serious chemical exposure to ourselves while surviving COVID19.
The use of various kinds of chemicals for each different type of cleaning, the colours, even the flavours present have potential to cause ill health. While hand washing has long been the priority, it is important to see if we are using a safe hand wash and sanitizer that have chemicals, allowed under the list provided by authorities such as Environment Protection Act (EPA). The effect is so much more for children and the old, who are more sensitive due to age.
Do we know all about Disinfecting House for Covid 19?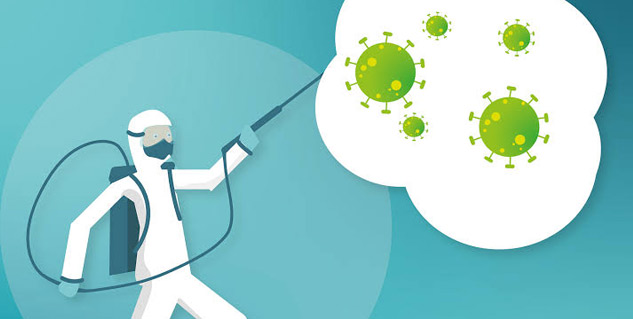 Disinfecting is a good option to prevent and kill the growth of microbes, and now the recent target is the infamous Covid 19. However, our intention of prevention may result in more harm than good. Unwanted fragrances and chemicals present which may be ingested through hands, if used with bare hands or may even be inhaled due to volatility. Are we aware of these?
Do we really check the instructions for use written on the product bottle? If not, then now is the time to be wide-eyed about it.
Quaternary ammonium compounds in the disinfectants may trigger asthma;
Use of bleach is not at all good for the respiratory system, due to its irritation on skin and eyes;
Use of some chemicals such as Hydrogen Peroxide, Alcohol (Isopropyl Alcohol or Ethanol), Citric Acid and Lactic Acid must not be done with bare hands, as that is the direct way for the chemical to get absorbed through the skin. Avoid using bleach on food items, clothes, utensils
We say we are doing our part, but our bit generally requires the use of a regular soap and water cleaning, which has been the only continuous official advice of the authorities.
Killing the virus is important but to not let it grow is also a solution. Obsession to cleaning is not really going to help as much as preventing person-to-person contact. We often forget how the chemicals that we are using for disinfecting have strong smell which may cause difficulty in breathing or pass on harmful to the blood and other parts. So, be sure about the directions of use of the product, and avoid direct contact with the chemical.
How to ensure safety and cleanliness from Corona Virus?
To be surer of the effectiveness of your hygiene and prevention from infection, not too much is required in terms of the use of chemicals, sanitizers or disinfecting agents. Here, the old way is the gold way. Follow these-
Simply soap and water to clean your body and the contact surfaces;
Check proper instructions of the chemical agent you are using for surface; check proper instructions of the chemical agent you are using for surface;
Keep up with the ventilation of your house: Open the windows and doors whenever possible and especially while using disinfectants;
Protect your skin by wearing gloves; head gear; glasses to avoid direct contact with the chemical;
One may also choose cleaning one room at a time, so that the children and elderly can be kept away from the recently cleaned room.
As pointed out, the simple soap and water treatment is more than enough to tackle first hand safety. Use of chemicals only when necessary and only while following complete instructions as directed to avoid unwanted exposure to volatile chemicals present. Do not overdo things in the name of safety. It can be as simple as one wants it to be. Wear a mask, Stay Safe!
Read more articles on Miscellaneous