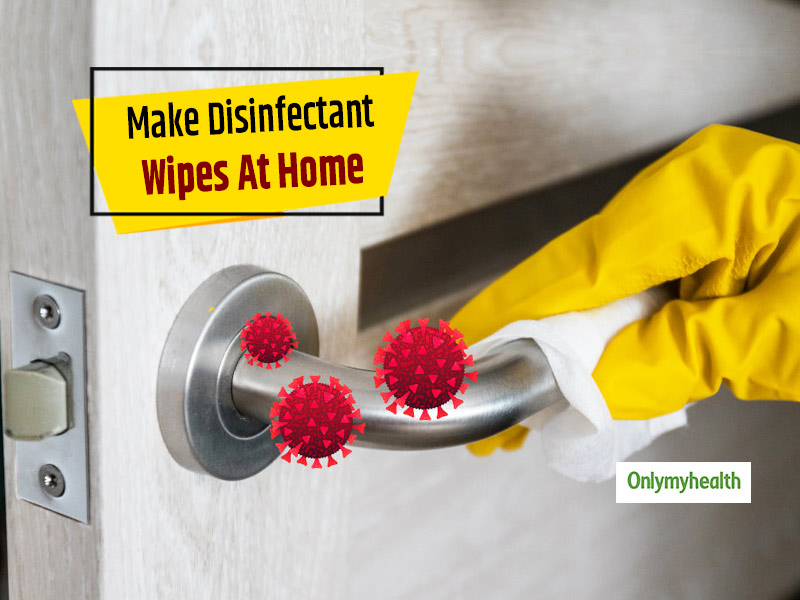 Health and hygiene are two sides of a coin. Hygiene decides how healthy you're going to live. The COVID-19 pandemic has taught us the biggest lesson of hygiene and why we all need to maintain a hygienic environment around us. Most of the times, we are equipped with soaps and sanitizers but sometimes, none of these are with us. Wet wipes come in handy in such situations. But regular wet wipes don't kill the germs. Thus, you need disinfectant wipes to wipe off bacteria and viruses off your hand. Before you plan to head out to the supermarket to find them, let us tell you that you can make them at home. Yes, you can make 100% effective, virus-killing disinfectant wipes by yourself. Want to know how, scroll down to know.
Before telling you the trick, let us tell you that these wipes can also come handy in cleaning the shared surfaces like furniture, doorknobs, phones, tables, handles, etc. The main ingredient in this DIY disinfectant wipe is bleach. As per experts, bleach can effectively kill coronavirus. Let us now move ahead and learn to make these wipes.
#1 Disposable disinfectant wipes
Ingredients required to make disposable wipes:
Paper towel rolls
1/3rd cup of bleach
4 litres of water
Large airtight container to store water and fit paper towel roll
Hand gloves(to keep hands safe when bleaching)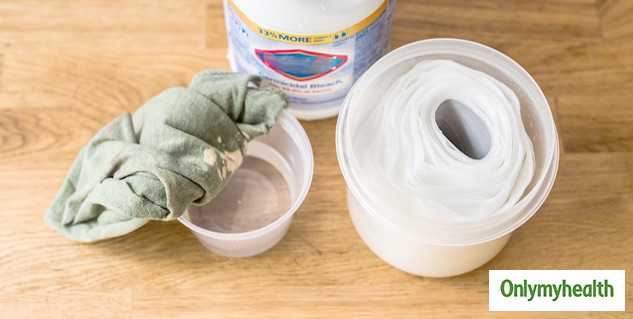 #2 Reusable and washable wipes
Here are the things that you need to make reusable wipes:
Cloth pieces
4 litres of water
1/3rd cup of bleach
Large airtight container to store clothes
Hand gloves
Step-By-Step Process to Make Disinfectant Wipes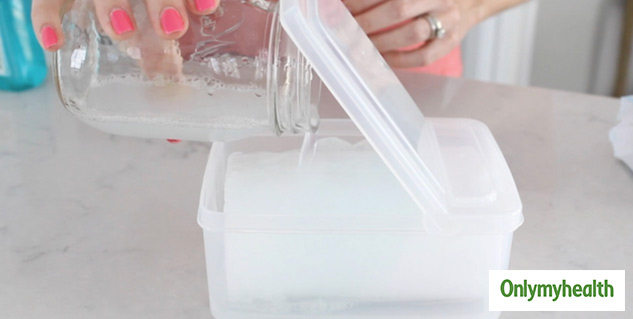 First things first, put on your hand gloves before beginning the process.
Place your paper towel or clothes on a clean surface.
Pour water into the container and add bleach.
Now, place paper towels or clothes(whichever type of wipes you wish to make) and allow them to dissolve completely for five minutes.
Your disinfectant wipes are ready! You can also use these to disinfect your couriers and other packages.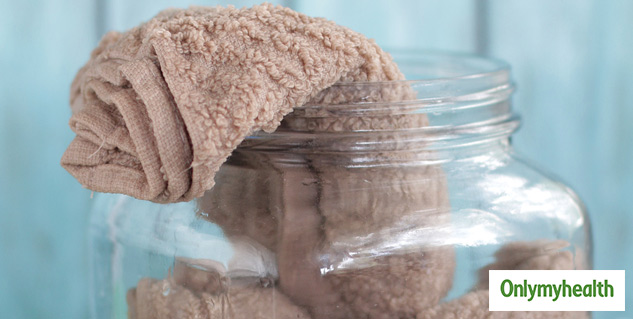 Transfer the excess solution to a spray bottle. You can use this for home and other surface disinfection. It is totally safe and effective. You can store these in an airtight container or a ziplock bag if you wish to carry them with you. Just make sure that they are tightly secured so that the bleaching liquid doesn't spill.
Also Read: How To Make Hand Sanitizer At Home? Try This 3-Ingredient Remedy
Words of Caution
Bleach is effective in killing coronavirus but it can also harm the skin. Therefore, be cautious while handling the bleach. Wear gloves and glasses to prevent skin allergy, eye irritation, etc.
Wash your hands with soap immediately after handing bleach. Do not touch your face, eyes or skin before that as it may cause severe irritation, itching and burns.
This is a standard and safe formula. Do not mix any other chemical agent in this as it may cause a hazardous chemical reaction.
Do not touch the surface after using these wipes at least for 5 minutes.
Wash reusable wipes after each use.
Now you know, it is not difficult to DIY disinfectant wipes. These come in handy in cleaning and sterilizing surfaces to make them safe and virus-free. You must try out this trick.
Read More Articles in Home Remedies