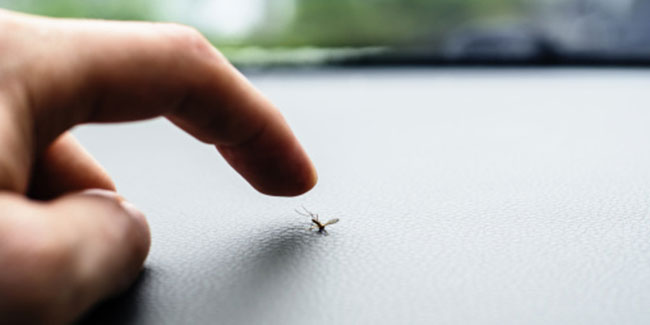 Anybody who wonders that they are too small to make a change, have never tried to sleep with a mosquito. And in this monsoon season. it can be a nightmare.
Anybody who wonders that they are too small to make a change, have never tried to sleep with a mosquito.

Mosquitoes are capable of posing many health hazards, chiefly being malaria.

How many of us would want to evade the ruckus caused by mosquito and have used a mosquito repellent for the same?

Probably, everybody who can afford it!

However, chemicals detected in most bug repellent sprays enclose ingredients that harm the environment and your health. Thus, here are few ways by which you can ward off mosquitoes meanwhile safeguarding your family's health: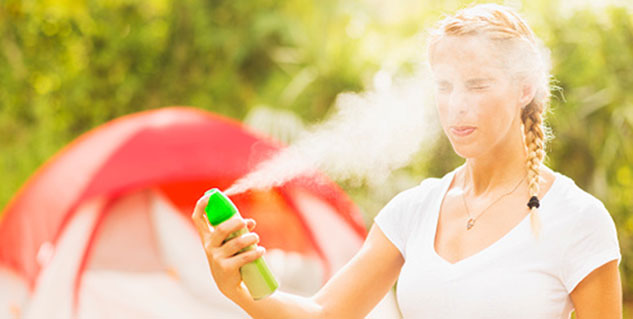 By planting a number of plants in your garden

Who loves to have mosquito served along with their deliciously prepared barbeque dish? No one! And certainly, nobody would want to spray harsh bug repellent sprays while you're eating your lip-smacking food. "Try planting calendula and citronella in your garden area in order to keep mosquitoes at bay," advises Shiela Srinivasan, who loves her plants and is a compulsive gardeners.
Plant herbs as much as you can

One can also keep mosquitoes at distance by planting herbs such as lemongrass, chives, garlic, rosemary and so on. Mosquitoes hate it, and you shall love it! Herbs in particular are laced with various medicinal properties and helps in buzzing off buggers-bug away!
Also read : Tips to avoid mosquito bites
Unrevealed flying facts
It is anticipated that there are around 1,000 trillion mosquitoes on planet Earth!
The sickness they stretch to have killed more people than all the wars in history.
Once you are bitten by a mosquito, the protein in their spit sets up invulnerable response- puffiness and itching.
They are estimated to be the world's most perilous creatures:
They have made earth their home for more than 30 million years, wonderfully detecting our heat, light, carbon dioxide and body odour.
Try making your own bug-repellent spray

All you require is a spray bottle and some essential oil and you're all set to combat the coming the bugs! "Over-the-counter available bug-repellents in market now a day's are not only full of harmful chemicals which can suffocate you, but they can also be hazardous to your health," adds Srinivasan.

The Centers for Disease Control and Prevention says that some repellents contain oil of lemon eucalyptus that can be used as a safe option to ward off mosquitoes and midgets. However, it is always advisable to consult your healthcare provider first before using any of these products.
The flower power

Fixing various kinds of flowers around your garden such as marigolds will releases a piquant smell which most insects find nauseating. "Marigolds are god's own flower. They come in variety of colours and are pretty easy to grow. They also make for a superb dish," says Amit Srivastava, botany student who is based in New Delhi.
Make that liquid scent mixture

What you need to do here is quite simple!
Just take the petals or leaves of any insect-repelling plant, crush them all nicely and add them to 2 ounces of vegetable oil or vodka. Let the liquid mix well with the scent and apply it in the open areas of your body.

Though, these remedies may take a bit of your patience and time, but they have far more calming effects on you than a buzzing bug would. So, try them today and enjoy them always!
Image source : Getty

Read more articles on Healthy Living
For more such stories, Download Onlymyhealth app