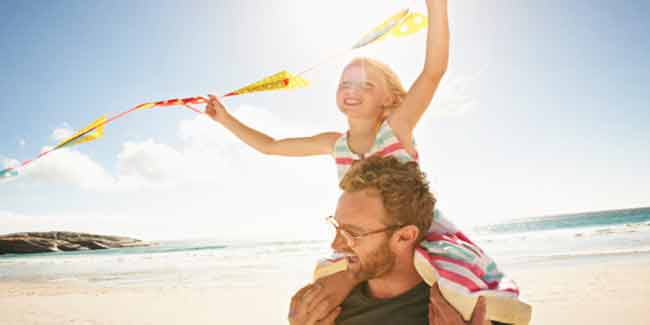 Monsoons trigger contamination of water and air because of the germs and virus that linger in its moistness. Moderate intensity of sun rays can prove to be good for health.
Rains have started and thus has monsoon filled our hearts with joy and spirit. Raincoat and umbrella are now your utmost accessories, but, they are not enough for you to be safe. Rains can contaminate the water and spread germs and viral infections through humid air. But then there is the monsoon sun to come to your rescue.


The sun during monsoons is not as harsh as during summers, not causing harm to your skin. It has the ability to kill virus and bacteria growth which can culminate profusely during the rains. This is why, monsoon sun is very beneficial for your health.


If you want to have fun in the rays without catching infections, follow these monsoon health tips which involve our good old sun.
Also read : Health hazards in rainy season


Along with it, do not keep any things in your house like a tyre or a bucket which stores rain water. The rain water when remains stagnant for a long while it can cause a site for bacteria and mosquito breeding.
Disinfect with the help of the sun
UVA and UVB rays from sunlight are disinfectant in nature and can kill harmful bacteria and viruses carried by the contaminated air. Allow moderately intense sun rays to reach every corner of your house to disinfect it the natural way.
Get vitamin D
Our body cannot produce vitamin D on its own and few options are available to get this essential vitamin from. Sun is the greatest source of vitamin D hence; it helps to expose your body to red sun in the monsoon mornings. We will advice against getting very intense sunlight for it can damage your skin. Mild sun exposure helps the skin cells to make vitamin D in our body.
Expose your house to sun
Who doesn't like a little sunshine in their homes? It not just brightens the whole space but also gives warmth. When you see sun peeping through the rainy clouds, open the windows and doors of your house to welcome some sun rays inside. The contaminated air in the house will become warm and move out of the house.
Also read : Hygiene care for monsoon season
Re-energize your body
Humidity and general gloom of the cloudy monsoons can make you feel lethargic and low on energy. Exposing your body to sun early in the morning can imbibe positive energy into your body. The bright light helps you feel active all day long.
Clean your food
Food contamination causes dehydration, diarrhoeal conditions and food poisoning. Owing to sun's disinfecting properties, you can keep your food in sunlight to clean it off harmful bacteria. That's what grandmother used to do, remember?


Though sun can help you a lot to ward off infections during monsoons, but it can't do everything. You will also have to take efforts to prevent yourself and your loved ones from the contamination. The most important step towards this prevention is to keep a check on the quality of your drinking water. Contaminated water can cause water borne diseases such as dengue and malaria. Avoid drinking water from places you aren't sure of. Even at home, try drinking boiled or filtered water as a precautionary measure.


Image Courtesy: Getty

Read more articles on Healthy Living
For more such stories, Download Onlymyhealth app