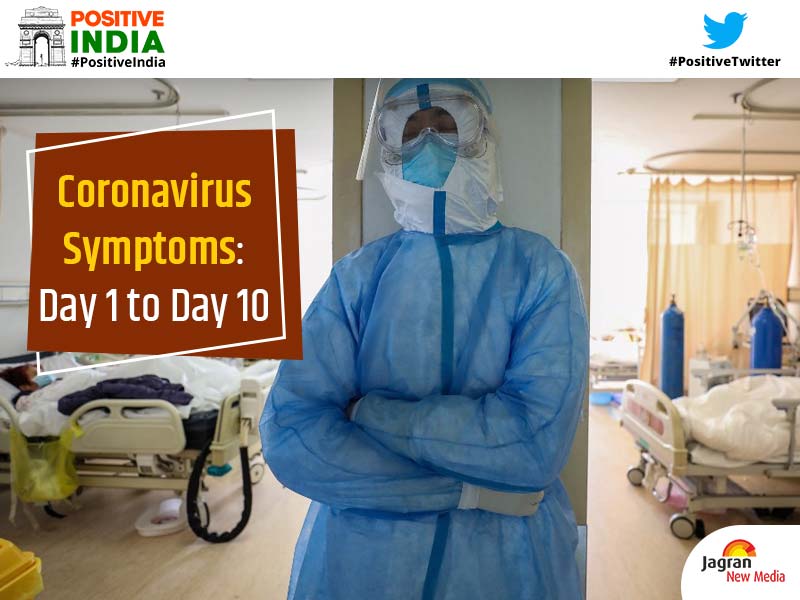 At present, Coronavirus is one of the biggest challenges faced by the world. France, Italy, China, New Zealand, Poland and several states in India are completely locked down and people are forced to remain inside their homes. The most worrying thing is that most people are not aware of the symptoms of the corona. But if you see a sudden change in your health, then you should check yourself. If you are worried about early signs of the corona, then a 22-year-old girl from the US (who is corona positive) is telling you about body changes from day-1 to day-10. If you feel that this is happening to you too, then you can also get your corona test done.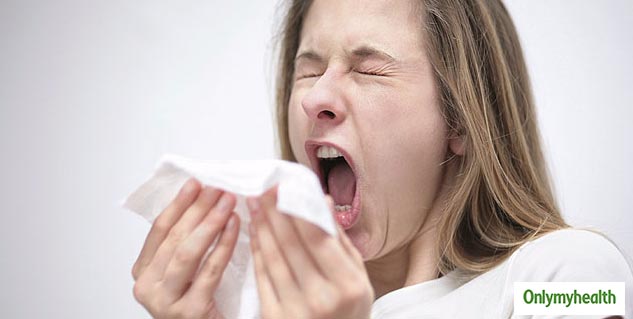 Recently, a 22-year-old woman from the United States named Bjonda Haliti shared her story of recovering from coronavirus (symptoms) on social media. At the same time, it has also encouraged people to relieve stress during the outbreak of this pandemic. Bjonda began tweeting when she began to see early signs of this deadly disease. She initially read about her symptoms on the internet and started resting at home, but as the symptoms became severe she met her doctor and was found to be corona positive (during the test).
A US woman sharing her experience can help people understand the true symptoms of coronavirus. This information will also increase awareness among people about the outbreak of this disease. Talking about Corona on Twitter, Bjonda Haliti said that, "I am 22 years old and I was found to be corona positive. Posting this information on social media, I had a strange duality but I want to share my experience so that people of my age can get relief from the stress/anxiety caused by this epidemic".
Also Read: Self Home Quarantine: Asked To Do A Self-Home Quarantine? Checklist To Follow
From the first day till the 10th day, the woman has told about the signs of corona very easily:
Day 1: Signs of corona begin with a mild dry cough and sore throat.
I'm 22 years old and I tested positive for COVID-19.

I've been debating on posting, but I want to share my experience especially with those around my age to help bring awareness, and to relieve any stress/anxiety some may have due to the pandemic.

— Bjonda Haliti (@baeonda) March 18, 2020
Day 2: I got a cold and fever (which is one of the main signs). During this time, I was having problems even while walking which kept hurting all night and I did not sleep at all. The next morning I kept sleeping.
Day 1: It started with a mild DRY cough and a slightly sore throat. I was very tired that night.

— Bjonda Haliti (@baeonda) March 18, 2020
Day 3: I had very little energy. I slept and had a fever. My symptoms at this time included dry cough, migraine, fever, chills, nausea. I decided to go to the doctor where the report of the flu came negative. The doctor told me that I probably had some kind of infection and they advised me to take 800 mg of ibuprofen with antibiotics. I decided to stay hydrated and stocked vitamins and probiotics. I got a fever again that night.
Moving them was uncomfortable. Doing some research I discovered this was just a migraine, but it didn't go away at ALL. I slept all day.

— Bjonda Haliti (@baeonda) March 18, 2020
Day 4: Eventually my fever subsided but I noticed a new symptom, i.e. shortness of breath. It was very disturbing, I felt like someone had put bricks on my chest. I tried to investigate myself and found an online method (hold your breath and count to 10), which I completed without any complication. At this time I wanted to test the corona but it was very difficult to test the corona. I decided to keep myself apart and stay hydrated.
Also, Read COVID-19: The Things You Need To Read About Coronavirus Protection And Prevention
The doctor told me I probably just had an infection and prescribed me antibiotics and 800mg of ibuprofen. I made sure to stay extremely hydrated and stocked up on vitamins and probiotics. That night, I still ran a fever.

— Bjonda Haliti (@baeonda) March 18, 2020
Day 5: Symptoms: cough, shortness of breath and sore throat. I then went to the same doctor and was very adamant about getting the examination done. After which I asked the doctor to do chest X-rays but everything came back normal. I was advised to be alone and to take the results of the rest of the test after 5-6 days.
At this point I wanted to test for corona like I should have been in the first place, but It was very difficult to get tested for it!!! I continued to self-quarantine and hydrate hydrate HYDRATE!

— Bjonda Haliti (@baeonda) March 18, 2020
Day 6: With continued use of ibuprofen and antibiotics, my signs were: cough, sore throat and shortness of breath. Although my energy level started increasing.
I was advised to continue self quarantine, and I would receive my results in 5-6 DAYS!!!!!

— Bjonda Haliti (@baeonda) March 18, 2020
Day 7: Symptoms: sore throat, mild cough, difficulty in breathing. Energy level increases.
Day 6 - With the continued use of antibiotics and ibuprofen, my symptoms were: sore throat, cough, shortness of breath. My energy levels began to increase.

— Bjonda Haliti (@baeonda) March 18, 2020
Day 8: Signs: Mild cough. Now slowly the energy was increasing.
Day 7 - Symptoms: slight sore throat, mild cough, shortness of breath. Energy levels increasing.

— Bjonda Haliti (@baeonda) March 18, 2020
Day 9: Symptoms: My cough had increased and energy was normal.
Day 8 - Symptoms: Mild cough, starting to feel like myself again. Energy!

— Bjonda Haliti (@baeonda) March 18, 2020
Day 10: Symptoms: Mucus, normal energy level and mild cough. My investigation report was positive.
Day 9 - Symptoms: My cough was a little heavier, normal energy levels.

— Bjonda Haliti (@baeonda) March 18, 2020
I continued to set myself apart and took care of myself. Today I feel very fit and healthy. However, I need to get tested again to be fully fit.
Read more articles on Other Diseases