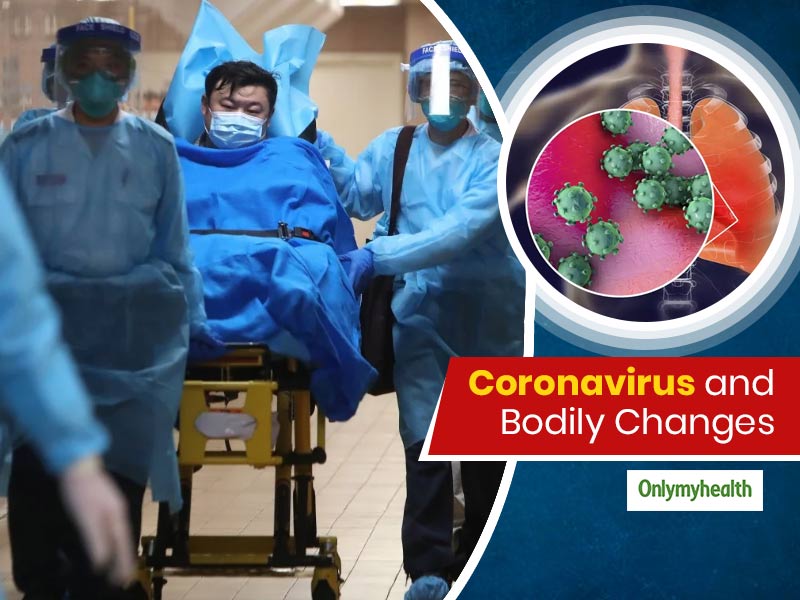 Coronavirus, starting from the city of Wuhan in China, has so far spread to more than 60 countries. After China, if any country is affected the most, then it is South Korea and Italy. Iran is also not far behind. But even the rising cases in India is alarming. In a recent move, The World Health Organization declared this as a 'pandemic'. Researchers have found based on the data so far, one out of every one thousand coronavirus patient has died. As per a report in BBC, Dr Randeep Guleria, director of All India Institute of Medical Sciences-AIIMS, has said that there is no need to panic with coronavirus. According to the advice of the NHS, wash your hands thoroughly. Cover your mouth while coughing and avoid touching the eyes, nose and mouth if your hands are not clean. No such evidence has been found that the coronavirus is spread through parcels, baits or food. Viruses such as the coronavirus cannot survive on surfaces much longer. Primary symptoms of coronavirus include cough, fever, breathing problems. But this does not mean that you have coronavirus. Only self-quarantine at the start of such symptoms can help analyse the condition better.
Also Read: Self Home Quarantine: Asked To Do A Self-Home Quarantine? Checklist To Follow
But, do you know what happens to the human body once it gets affected by the deadly virus? Or what happens in the recovery phase? With more and more cases coming in, there are new findings, new methods being devised for proper rehabilitation for every patient tested positive for coronavirus. Onlymyhealth.com spoke to Dr Dilish Malik (Retd Gp Cpt), MBBS, MD (Aerospace Medicine) to understand what this deadly virus does to the body, only to understand what all people can expect during or after the recovery phase from COVID-19.
It Starts From The Lungs
As we all know that most coronavirus symptoms were earlier mistaken as pneumonia for its similarities. Dr Malik says, "It all starts when the droplets enter the respiratory tract and start showing its symptoms due to problems in the functioning of the lungs. It starts with pneumonia like-symptoms with the accumulation of water in the lungs and reduced oxygenation in the overall body."
Some myths and facts that we need to know about Coronavirus:
Also as per, a professor of pathology at the University of Chicago School of Medicine, Dr Shu-Yuan Xiao, who has examined path reports of China coronavirus patients, explains that the virus first shows on the peripheral areas of the lungs. Also, a study by the recent research from a team led by researchers at the Icahn School of Medicine at Mount Sinai researchers said a lot many China patients has normal CT reports during the early stages of coronavirus.
From Lungs To Other Organs
Coronavirus is more common in the older population only for the reason of immunity and already-existing health concerns. Dr Malik adds, "Those with a case history of diabetes, heart problems, lung problems have a comparatively low resistance to viruses, and hence it is more common to see complications in patients with these health concerns. It starts how this virus starts affecting the other bodily functions like heart, liver, lungs and kidneys, leading to deaths due to multi-organ failure. Also, those who have asthma, kidney problems and heart problems are more prone to complications arising due to coronavirus. The cure is simple for those who have better immunity and resistance to diseases."
Also Read: COVID-19: The Things You Need To Read About Coronavirus Protection And Prevention
Symptomatic and Supportive Treatment For COVID-19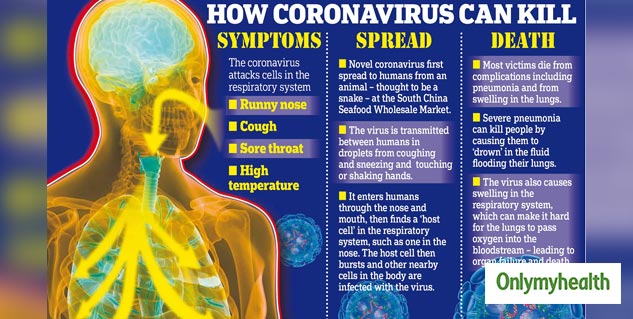 As there is no specific vaccine or drug to cure coronavirus, in most cases the treatment is symptomatic and supportive. Dr Malik explains that this means the procedure given to coronavirus patients is mostly as pet the symptoms that a patient is an experience. If there is an accumulation of water in the lungs, the patient is treated for that and other existing health concerns. He also stresses on the need of always keeping a sanitiser handy if not handwashing now and then. "No one should take their hands closer to the mouth, nose or even eyes without running it through a sanitiser first, he concludes.
It all starts due to a burst of virus multiplication in the body leading to initial symptoms like sore throat and a dry cough. The need of the hour here is to understand that one should take all needed precautions as suggested by the World Health Organization and other global advisories to be safe and also keep others safe from this deadly virus.
Read more articles on Other Diseases