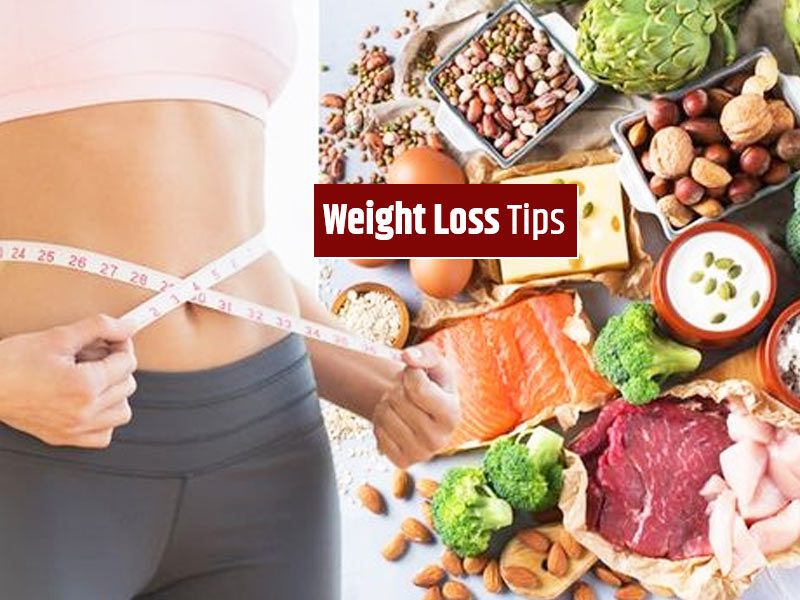 We have read about so many foods which can help us get fitter, lose weight or get toned but there is a magic, a magic in the way we eat our meals that can help us lose weight. In this article, I am going to teach the top 5 most effective ways which will help you shed off that extra weight. All the information below is based on evidence based research or information, so if it has worked for many, at least some tips will definitely work for you.
1) The twenty-minute rule
Rather than focus on slow, slow, slow, focus on chewing. If you have to eat the same amount of food but if you chew more, it makes you less hungry. There is a logic behind it. When we eat, our satiety and hunger hormones such as GLP-1 and PYY are released from our intestines to our blood streams. Which travels all the way to our brains to switch on the satiety hormones, making us feel full. Now, this entire process takes 20 minutes. So, for example even if you finish your meals in 10 minutes, your brain hasn't got the signal yet that you are full. And you continue to eat more by not feeling full. But if you chew your meals, it signals the brain that you are full.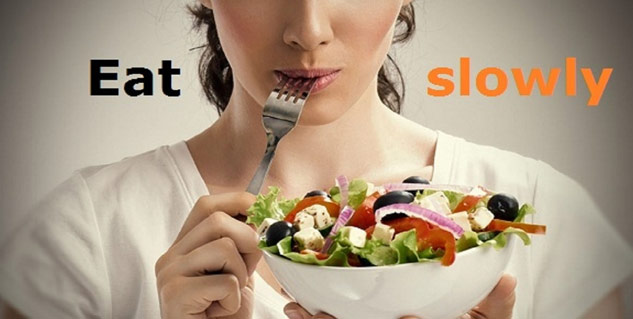 Also Read: 6 Ways To Consume Apple Cider Vinegar For Weight Loss
2) Metabolic Mornings
If you are a morning person, bet you are fitter than your other peers. When it comes to eating meals in the morning due to diet induced thermogenesis, the amount of energy the body takes to digest and process a meal is maximum. The body uses 50% more calories to process the meals in the morning and about 25% in the afternoon and night. Imagine the same meal eaten in the morning takes 300 calories to digest and only 200 calories in the night. So, in calculation if your parantha's are 450 calories each, the body uses 300 calories from it to digest the meal leaving 150 calories to be utilized for consumption, whearase same paratha gives 250 calories for utilization in the night. So, eat your favourite meals in the morning, so that they get burned off faster. It is also a part of our body's circadian rhythms where most calories get burnt in the morning than at night. Our muscles in the morning are highly insulin sensitive, so it rapidly pulls sugar from the bloodstreams but at night, our muscles become insulin resistant and don't respond well to those sugars.
3) Sound sleep
Just like an external clock which runs 24 hours, our body has an internal clock. Our heart, lungs, kidneys run on a clock. This is called the circadian rhythm of our body. The rate at which our stomach is empty, the secretion of digestive enzymes and the expression of transporters in our intestinal linings for absorption of sugar and fat runs on a clock. Now, these cycles are run by our local clocks. Have you wondered why your sugars are disrupted when you do not sleep well or your experience gut issues especially around jet lag? It gets the maximum push at the bright lights. So, if you are staying up late or are experiencing disturbed sleep you are putting this cycle out of sync. Our gut bacteria also work in sync with the external clock and if disturbed, can get misaligned. Our internal organs don't see the bright light but it works in accordance with the timing of the meal. So, if you eat breakfast at 8am and end up eating at noon, your internal clock is disturbed. Both sound sleep and timing of the meals are important for you to lose weight.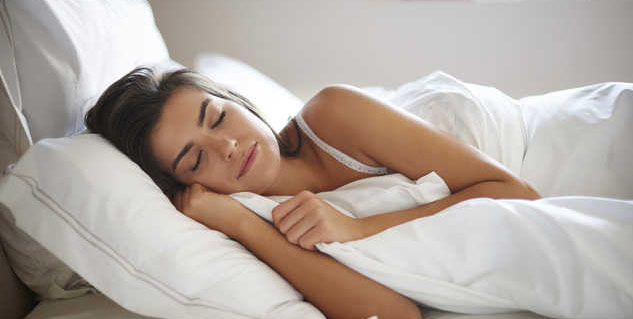 4) Smaller Spoons
Use small spoons and plates to have your meals. When we use small spoons, it takes time for us to finish our meals, you may finish that meal in 20 minutes with a small spoon whereas a larger spoon will make you finish same meal in 10 minutes. And remember, the discussion on 20 minutes satiety signal, I talked about before? Also, using small plates works wonders. When we use smaller plates, we feel fuller and less hungry when compared to larger plates. When you use small portion plates or bowls, you may use ½ cup cooked rice plus vegetable and lentils but same meal when used in a larger plate will make you feel hungrier as psychologically you have eaten less of the meal and you may end up eating 1 measured cup cooked rice and more daal and vegetables. In a research, it was seen that people who ate using a teaspoon felt full after four minutes bubt the tablespoon group felt full after six minutes which means they ate 2 minutes more by drinking ½ rd of more soup.
Also Read: Want To Reduce Fat? These Carbs Can Help You Become Lean
5) Do not Snack, drink herbal teas instead
Did you know most drinks and snacks are consumed at the rate of about 70 calories a minute. So, basically it takes only five minutes of snacking for someone to wipe out all the calories from exercise alone which is 350 calories. So, look back at your calorimeter and check how many calories you burn in an hour's walk. It wouldn't be more than 200 calories- 300 calories for the day. You do not need to eat every 2 hours to increase your metabolism, you have to move every hour to kick up your metabolism or increase it.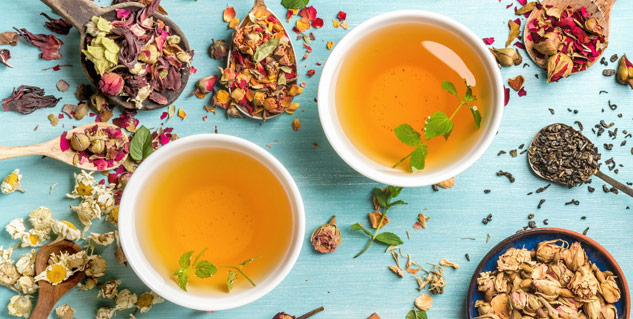 I am hopeful, you will relate to the above suggestions, if not one but even if you incorporate one goal from the above suggestion this week, it will help you transform your health.
Read more articles on Weight Management