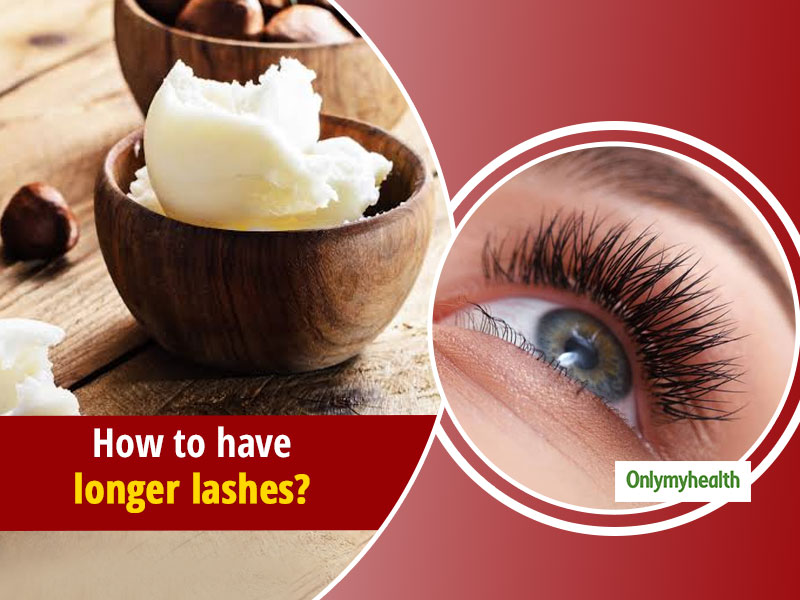 Do you also want to have longer lashes? Well, there are some natural one time solutions for this desire. It is believed by many people that big and thick eyelashes give us a gorgeous look. Eyebrows and eyelashes are considered the defining addition of your eyes. Fuller lashes are in trend these days and almost everyone wants them! Faux lashes or makeup can only work for a temporary period and one feels the need to do something about it. In fact, using kajal and mascara consistently may result in damage of your features. Therefore, it is beneficial to try some natural tips for this purpose. Read further to know how to get longer eyelashes.
How to get longer eyelashes?
There are some extremely simple and easy home remedies that can be incorporated in your skincare routine for longer eyelashes. Along with a healthy diet and drinking enough water, you can expect amazing results from some conveniently available kitchen ingredients, if practised regularly. Here are 9 natural remedies to make lashes long and dense:
1. Coconut oil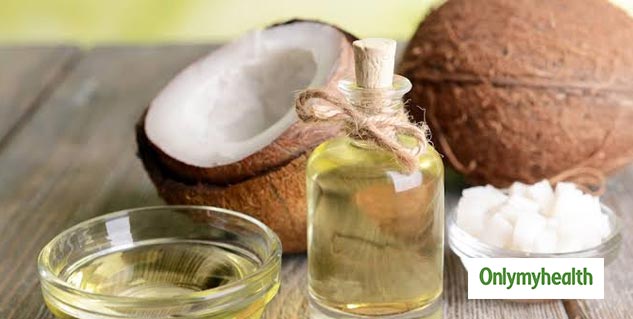 Applying coconut oil on and around your eyelashes is one of the best home remedies for this. The high protein value of coconut oil helps in good hair growth, making them prevent breakage too. Coconut oil is available in almost every Indian household. Coconut oil also contains antibacterial properties, that are good for your hair as well as skin. You can apply it on your lashes before bedtime and wash your eyes in the morning. It has vitamin A and E present in it, that can help in nourishing the hair follicles and improve the eyelash growth. Coconut oil can also make your eyelashes silky and smooth with its amazing effect.
2. Aloe vera
Just like coconut oil, aloe vera is also known to be a very useful remedy for skin and hair care routine. You can enhance your beauty care regimen by including aloe vera in it. Moreover, it provides a wide range of health benefits too. The medicinal benefits of fresh aloe vera gel can help in having fuller lashes. It contains a compound called aloin, that helps in faster hair growth, that makes it a go to solution for longer lashes. Take out the gel from a leaf or buy aloe vera gel from the market. Rub it on your eyelashes for a few minutes and let it stay for 30 minutes. Wash it off later and repeat this daily.
Also read: Quick tips that will help you strengthen your eyelashes
3. Lemon peels
According to a study, it was found that lemon oil can help in faster hair growth, thus dense eyelashes too. Lemon peels provide the same benefit of giving long and fuller lashes. For this, you need to peel 1-2 lemons and add a few spoons of coconut oil in it. Now, press or squeeze the peels to extract the oil. Let it stay for a night and apply in the morning using a cotton ball. Dip a cotton ball in it and apply it to your upper and lower lash lines, protecting your eyes. Let it stay for a few hours and then wash it off. You can repeat this twice a day for atleast a week.
4. Petroleum jelly
Petroleum jelly helps in keeping skin moisturised and nourished. It can also contribute towards having longer lashes. You can use it for eyebrow growth too. Simply apply it onto your eyelashes before bedtime, but be careful as it should go into your eyes. Massage gently with petroleum jelly and let it do wonders on your lashes. This is one of the simplest and easily available remedy that is present in almost every household. It makes the growth faster and makes the lashes strong and soft. Remember to blend it over the eyelids too. Wash the petroleum jelly with a face wash in the morning when you wake up. It will also help in prevention of eyelash breakage.
5. Vitamin E capsules
Vitamin E plays a vital role in promoting hair growth. It has the ability to improve damaged hair and prevent premature lash breakage. Moreover, it also helps in increasing blood circulation to hair follicles, hence, improving hair growth. It makes your lashes strong and dense. Just take a vitamin E capsule, puncture it and apply the oil on your lashes. It is more effective if you do this before bedtime or right after waking up in the morning. Basically, the lashes absorb the oil and become stronger. Therefore, buy these vitamin E capsules for good eyelashes!
6. Shea butter
Shea butter also has vitamin A and vitamin E present in it, which strengthens your eyelashes by nourishing the hair follicles and playing a major part in their better growth. Take a little shea butter on your fingertips, and then massage it carefully on the eyelashes after it melts. Follow this method everyday before going to bed, and wash eyes in the morning. You will have strong and dense lashes in a few weeks. Shea butter vitamins promote hair growth intensively. Just remember to not run them too much in your eyes.
Also read: 7 Foods That Could Possibly Make Your Eyelashes Grow Longer
7. Fenugreek seeds
Fenugreek seeds are rich in Vitamin B3 and proteins that makes them beneficial for healthy hair growth. In fact, it also helps in rebuilding and nourishing hair follicles that promotes hair growth. Fenugreek seeds are considered as one of the best home remedies for longer lashes. Just soak the methi seeds in water overnight and then grind them in the morning to make a smooth paste. Apply this paste onto your brows and eyelashes, and let it be for for 20-30 minutes. Then, rinse it off with lukewarm water after a while. You can also add a few drops of coconut oil to make an even more smooth paste. Repeat this process twice or thrice a week for desired results.
8. Green tea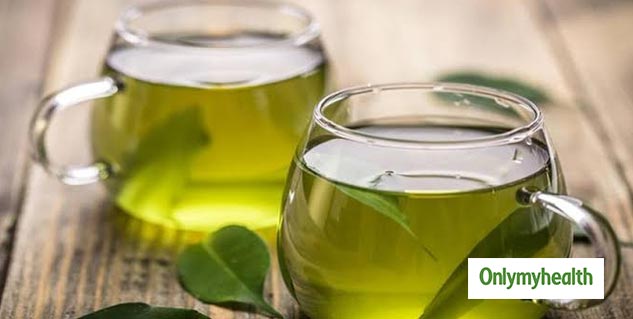 Along with having a sip of hot green tea for weight loss, you can use it as a remedy for longer lashes too. It is packed with antioxidants that help in keeping your skin clean and in having long, dense and strong lash growth. In fact, green tea is also a rich source of polyphenol, which is known for its hair growth promoting effect. To use this, you have to brew up a cup of green tea using tea leaves or a teabag and a cup of warm water. Then, let it cool for a few minutes. Apply it on your eyelashes before going to bed at night and leave it. Refrigerate the leftover and use it for more 3-4 days and not more than that.
9. Milk
Another home remedy for longer lashes is milk. It is rich in proteins that improve hair growth and using it on your eyebrows and eyelashes is one of the easiest ways to make them dense and long. Just take a little bit of milk in a small bowl and dip a cotton ball in it. Now, massage that cotton ball on your lashes gently, without affecting your eyes. Follow this process for 15-20 minutes and let it dry. Then, rinse it off with lukewarm water. Repeat this atleast twice a day for more than a week. Milk is extremely beneficial for smooth, silky hair and skin. In fact, drink a glass of milk daily to enhance your overall health and hair growth with its many nutrients.
So, these were the home remedies that you can try for dense and longer lashes. These will give you the desired results in no time. You can also take advice from your beauty care professional before using anything on your eyes. Bonus point: These remedies also work for dense brows!
Read more articles on Home remedies