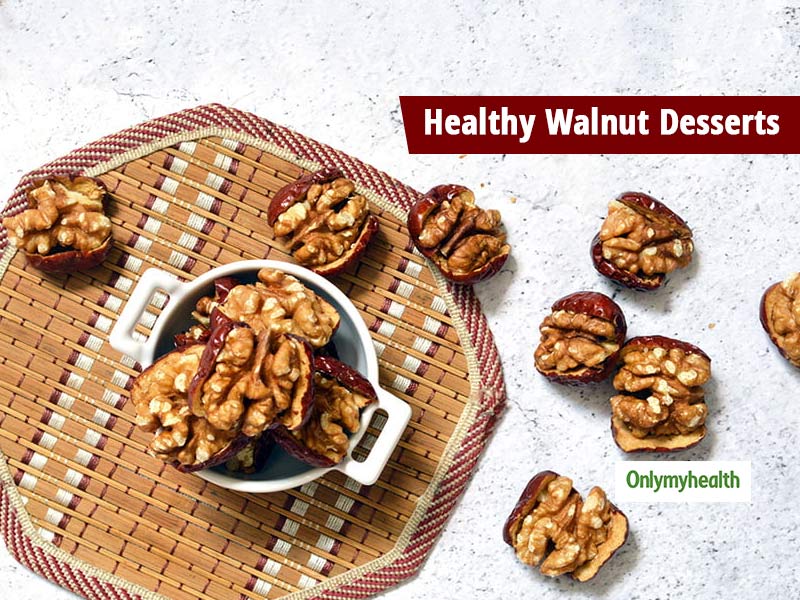 For many, it is next to impossible to finish their meal without a dessert. In most cases, those who crave sweet more have a sweet tooth, and may even be borderline to various health concerns including obesity, diabetes, etc. But with so many food innovations around, it is now not fair to say that a sweet dish cannot be healthy in any way. And, who says that one cannot give in to their sweet craving without actually doing a lot of damage to the health? For the same, add some walnuts to your recipes and tweak a few elements with healthy replacements. But wondering why walnuts can make a difference?
Health Benefits of Walnuts
There are proven health benefits of walnuts, know all about them before making it a part of your sweat dish diet regime:
Walnuts are rich in antioxidants
It is a source of Omega-3 fatty acids
Being high in fibre, it helps in the management of weight
Helps decrease inflammation
Great snack for those suffering from Type-2 diabetes
It helps in lowering the blood pressure
Eating walnuts every day can help reduce the risk of heart diseases
VIDEO: All this and more, this video can give you a brief about how and why walnut should be added to your daily diet:
Also Read:
Walnut Dessert Recipes
Chattisgarh Ki Dehrori- By Chef Varun Inamdar
Ingredients
For the batter
1 cup Rice
1/2 cup curds
2 tablespoons California walnut powder
For the syrup
2 cups of sugar
1 cup of water
1 teaspoon Lemon juice
1/4 teaspoon Green cardamom powder
1/4 cup ghee for shallow frying
Preparation
Soak the rice in water for 2 hours.
Drain and grind into a coarse paste along with curds and walnut powder.
Cover with a lid and place in a warm place to ferment overnight.
In a deep bottomed pan kept on medium flame, add water and sugar. Heat the mixture until you get a thick syrup—flavour with lemon juice and green cardamom powder. Turn off the flame and keep aside until further use.
Take a deep bottomed pan, keep it on medium flame and heat ghee in it. Meanwhile, make small pancakes out of the rice-curd-walnut mixture. Gently dip these pancakes in the hot ghee and fry them until golden brown on both sides.
Immediately transfer the fried pancakes in the sugar syrup and let it soak the syrup.
Once done, garnish with chopped California walnuts.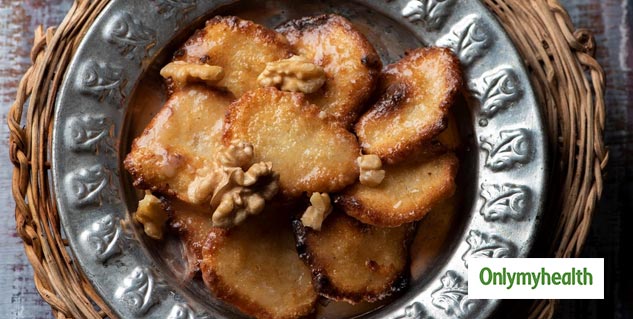 Also Read: Do You Want To Age Like A Fine Wine? Eat A Walnut Daily
Sugar-free California Walnut Kheer- By Chef Sabyasachi Gorai
(A healthy twist to your traditional kheer)
Ingredients
1.5-litre milk
220g ground California walnuts
15g sugar-free
200g bread crumb
2 cinnamon sticks
2 teaspoons lemon zest
½ teaspoon orange zest
Preparations
Boil milk with cinnamon and orange zest in a pan.
Add California walnuts and bread crumbs slowly in boiled milk. Make sure that you add it slowly and not all in one go.
Just when the milk starts to curdle or thiceken, add sugar-free. Whisk it well together.
Pour in the serving bowl and garnish with toasted California walnuts; serve hot or cold.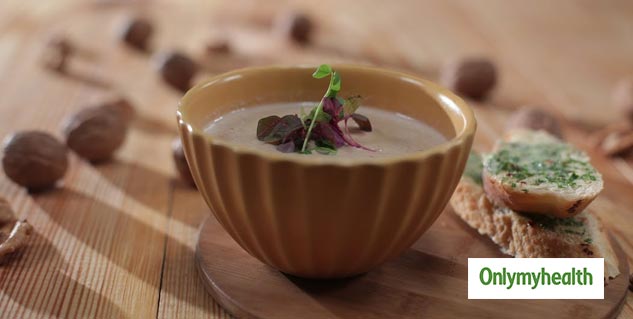 Also Read: What Makes Walnut A Healthy Diet Option For Those Who Start Their Day With Yoga, Explains This Nutritionist
Not just these, but innovate and reinvent your desserts that you like by adding some walnuts in it. As a pro-cooking tip, the best is to know which food combination works the best and how to mix two elements. For instance, walnuts are not sweet, hence instead of adding extra sugar to the dessert, look for alternatives like artificial sweeteners, honey, etc.
Read more articles on Healthy Diet