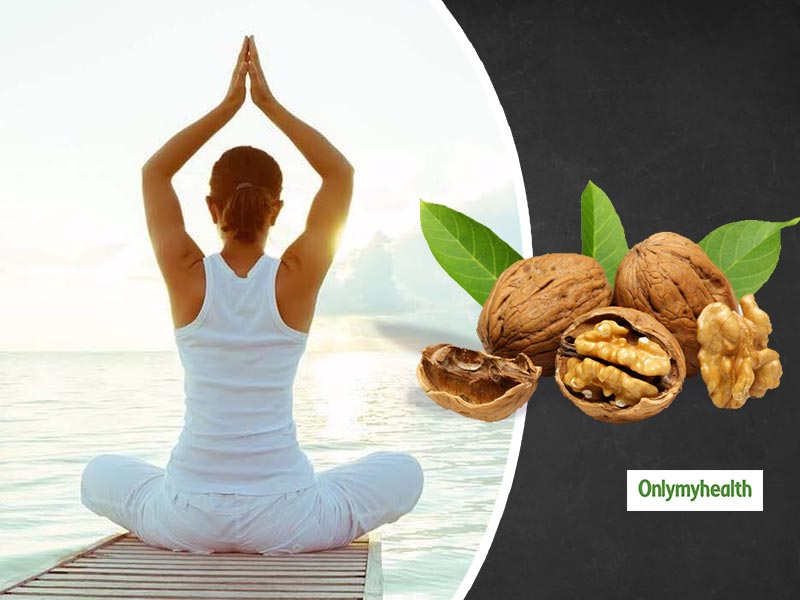 Yoga, which is an effective and ancient cultural heritage of India that has become a global phenomenon helps in fostering better health, but did you know those who do yoga should also take extra caution when it comes to choosing the right diet? When we talk about the various supporting foods that one can or should have if they are regular yoga practitioners, what we think of first is foods that can be handy. One such food group is of dry fruits, which are extremely healthy when it comes to snacking or binge eating in between meals. So, on this day when the whole world pledges to live a healthy life with regular yoga sessions daily, Nutritionist Nmami Agarwal, Founder and CEO Nmami Life explains how walnuts are essential for those who perform yoga daily.
Before we start reading this, On this Yoga Day, we help you understand the basics of yoga and some simple yoga asanas for good health. Watch this video below for more updates:
Also Read: International Yoga Day 2020: 8 Reasons Why You Should Do Yoga Everyday
She says that walnuts deliver both essential nutrition and indulgence and can be easily incorporated in meals in a variety of ways. Here are some key benefits of including walnuts in your diet:
Heart Health
Did you know that performing yoga daily can have some great results on your heart health? Yes, you've heard it right that those with a weak heart should daily perform yoga asana for a healthy and prolonged life. But, also, having a proper diet with it is essential. What best than having a handful of nuts before or even during a yoga session to combat those hunger pangs for its various health benefits. Walnuts are great in maintaining the cholesterol of the body and also helps in decreasing blood sugar and pressure, which are significant contributors towards heart disease. What makes walnuts a great diet option for heart patients as it is enriched with essential fatty acid omega-3, protein and fibre, all vital micronutrients in a healthy living.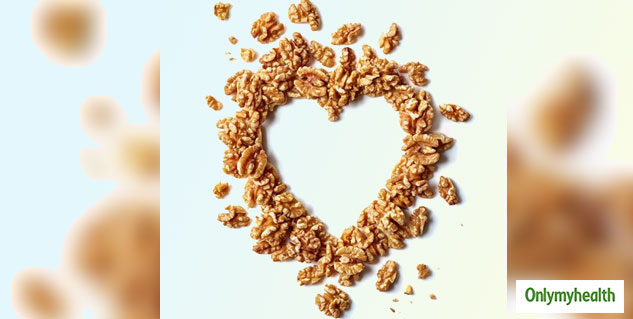 Improve Cognitive Health
As per WHO, self-care is essential, and the global organisation has also laid out some simple guidelines that one should follow for self-care. In times like these, when the whole world is concentrated indoors and doing everything possible to keep themselves healthy, yoga helps in doing the same. Just like we said, walnuts can be great for those who do yoga every day for their cognitive health. The reason being that walnuts enhance memory power, and also in some cases, reduce depression or its frequency. Various research stresses on the fact that eating walnuts can help one stay focused and energised.
Strengthen Your Immunity
This time is such that immunity matters the most. We should know that those with compromised immunity are more prone to illnesses like COVID-29 and other viral and bacterial diseases. Hence, if yoga is your daily wakeup call, do not forget to add the crunch of walnuts to your everyday life as it is a great immunity booster. It has vitamin B6, copper, manganese, which are essentials for stronger immunity.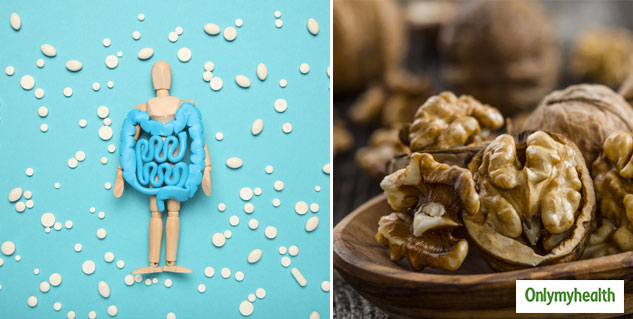 Also Read: Yoga Is An Immunity Booster And Heart Healer Too, Explains Heart Specialist Dr Dora
Helps Keep Weight In Control
We all know how important it is to eat, especially for those who are on a diet or immediately after a yoga session. Hence, walnuts can make great snacks for hunger pangs without worrying much about extra weight. Walnuts do not help in weight loss but certainly can help you eat lesser. Various studies indicate how the brain shows a positive response with walnuts when compared with novel brain imaging technology. What adds to the benefits here is that it is healthy for the heart and for the immunity too. Also, eating less or controlled is the only way to keep extra weight off.
Read more articles on Healthy Diet