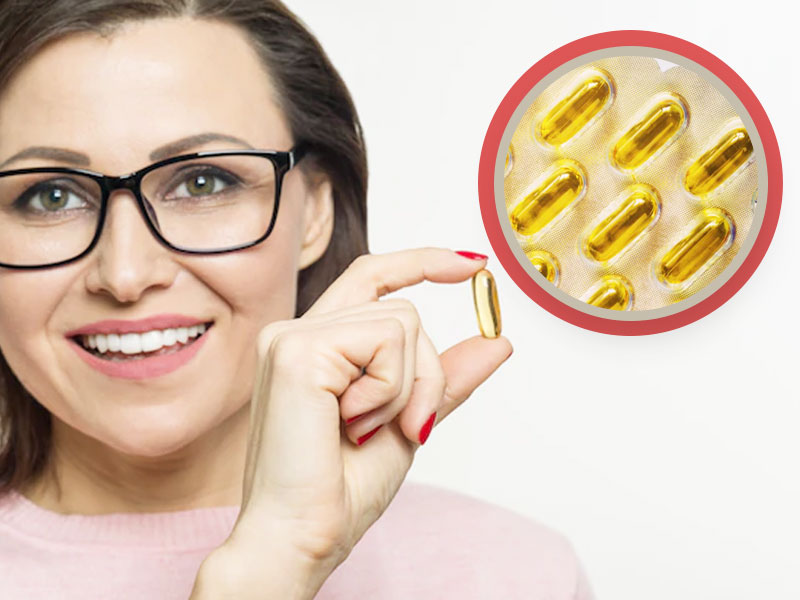 The picture that pops up in our mind when we hear vitamin E is of lovely golden capsules. Isn't it? These are the most accessible form of E vitamin and so, people use it widely. There are varied benefits of vitamin E one of which includes improving skin condition and texture. This vitamin is said to be the most important for skin and so, women use it topically to make their skin glow like a bulb. While it can provide skincare benefits, there are some downsides too. If you apply vitamin E gel on your face directly, it can cause certain skin problems that you may not have experienced before. So, use cautiously.
Vitamin E is a vital nutrient for whole body and not just skin. Its oral consumption is said to be more beneficial than topical application as you do not know how your skin might react. Those with sensitive and oily skin should particularly refrain from applying vitamin E directly on skin. This is because it might trigger skin and rashes in sensitive skin whereas clog pores in oily skin to make it more oily and prone to breakouts. Thus, it is better to have it orally. Also, if you are wondering that what to do with skincare products that contain vitamin E, they have it in a little amount that does no harm to the skin.
Vitamin E on Skin Side Effects
Scroll down to read the disadvantages or side effects of applying vitamin E directly on face.
Also Read: Resolve Your Skin Problems With Vitamin E, Learn Different Ways To Use It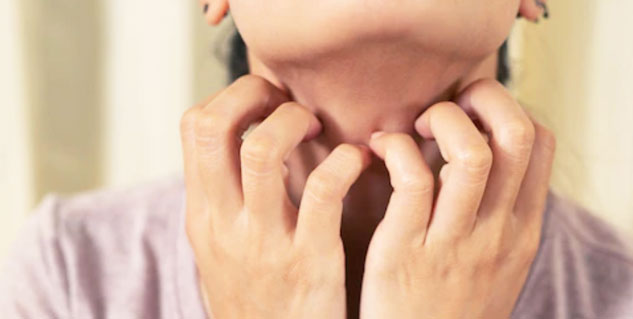 Rashes
While some people do not see any complications, some can get rashes on face followed by inflammation and swelling. Dark spots and redness may arise after some minutes and not immediately. This is particularly seen in people who have sensitive skin.
Allergy
If your skin is allergic or hypersensitive, applying vitamin E directly can trigger allergic reactions. Swelling, redness, rashes, tiny bumps on the skin, scars, scaly skin, etc. are visible signs of allergy on the face. If you have a history of allergic reactions, consult a doctor before using vitamin E. This would eliminate potential risks or side-effects.
Dermatitis
This is a skin condition that is explained by skin irritation but its intensity and symptoms vary from person to person. Some people may only get irritated skin while some experience severe symptoms like redness, rashes, blisters. You may even get allergic to sunlight due to which your skin gets severely burnt when you expose yourself to sunlight.
Also Read: Debunking Top 5 Myths About Atopic Dermatitis
Contact dermatitis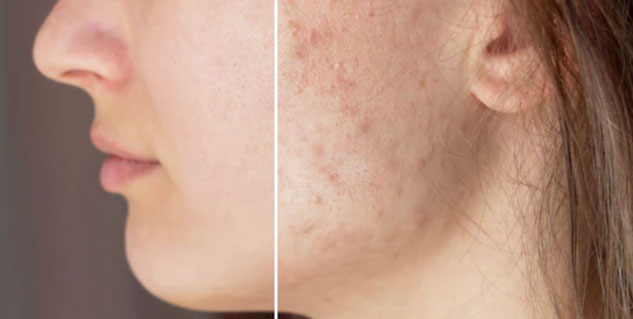 This is another form of dermatitis wherein you may suffer from excessive swelling on your face, burning in the eyes, scaly skin, sores or ulcers in mouth etc. This dermatitis doesn't limit itself to skin but reaches out to the whole body including eyes and mouth. Applying vitamin E on skin may cause contact dermatitis that may worsen over time. You must get hold of the problem as soon as possible to avoid any serious complication that can become a lifetime problem.
Skin sensitivity
Some people may feel sensitive to the skin after applying vitamin E to the face. In this situation, wash your face immediately with cool water to protect your skin from allergies.
Keep in mind that applying vitamin E gel directly on the skin can be very harmful. Thus, you must consult your dermatologist before using it. It is very important to know about your skin and what is good or bad for it. This can ward off skin problems and keep your skin healthy and glowing.
Image Credits- freepik