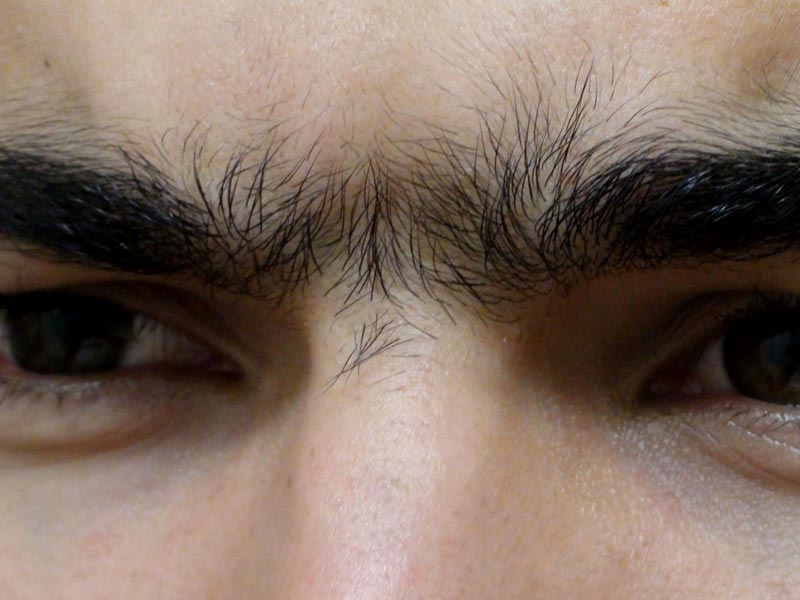 Have you ever wondered why humans have a thin line of hair placed right above their eyes? Well if you are still wondering why, try and imagine how you would have looked without those eyebrows? Seems a bit scary right? We all are well aware about the importance of grooming our brows and getting rid of those extra hair and if you are someone with a unibrow then it can be a real deal to keep your eyebrows tamed. Unibrow or monobrow is a condition where a person does not have two separate brows but is joined from the bridge. If you hate your unibrow then you might have to blame your genes for that. A person's genes are an important determinant in causing a unibrow which results in the growth of thick and dark hair in the middle of the brows. Where some people feel good about their unibrow and consider it to be good luck, others try every possible way to get rid of it. Here we have explained about a few methods by which you can get rid of your unibrow. Read along to know which method suits you the best.
#1. Treading
One of the most popular and common ways that is used by many people worldwide to shape their eyebrows. As the name itself suggests, threading is a technique that is performed with the help of a thread used to extract out the facial hair. This hair removal technique is based upon an ancient practice that works by plucking unwanted hair with a thread loop. Threading is the best way to get rid of facial hair as it tends to pluck out the fine hair from roots without causing any pain or damaging the hair follicle. Apart from all of it, this painless hair removal procedure is cost effective as well and would not cause any harm to the surrounding skin.
#2. Plucking Or Tweezing
Taking out one strand of hair at a time with the help of a pair of tweezers is something that we all have tried at home to get rid of extra facial hair growth. Well you must know this trick of removing excessive eyebrow hair to maintain the shape.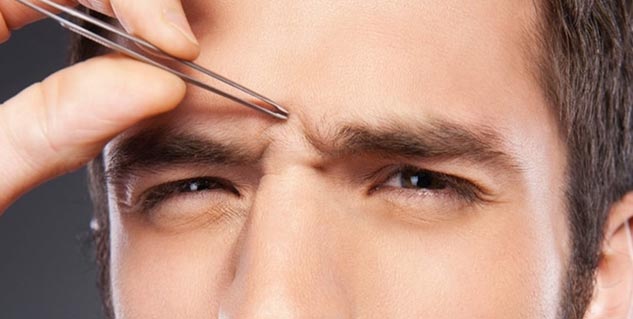 Image Credits- Man of many
Also Read: 7 Areas Where You Should Never Use A Tweezer
Where this technique might require a lot of time and patience, it is known to be one of the most effective ways of getting rid of the unibrow but here's a word of caution. Shaping your eyebrows or getting rid of that unibrow with the help of tweezers can actually damage the hair follicle. This damaged hair follicle might cause difficulty in growing the hair back and can even lead to the condition of folliculitis.
#3. Shaving
For all the lazy lads out there who find it difficult to book a salon appointment, shaving is a quick fix. There are several razors available in the market for body and facial hair removal. While going to buy razors to shape your eyebrows, make sure that you invest in razors that are specially designed to get rid of facial hair. These razors are really light and handy which makes them easier to use for removing the extra hair with precision. One mistake that you should never make is using a body razor or men's razor for shaping that unibrow. As these razors are bigger in size and come with very sharp blades, the chances of you getting injured while using them gets increased.
#4. Waxing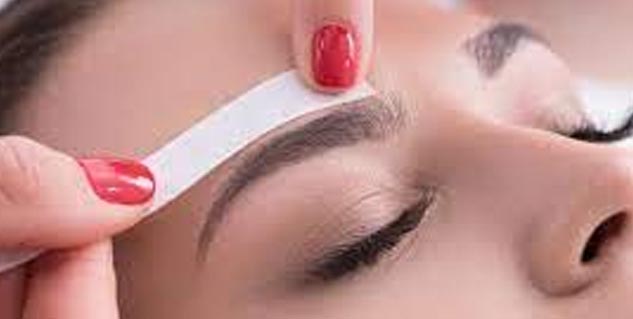 Image Credits- Ziba beauty
One of the best ways to get rid of unwanted body hair, waxing is a great technique that has gained a lot of popularity in recent years. Applying a thin layer of hot wax onto your skin with a spatula, pressing up a paper strip onto it and swiftly pulling it away.Where waxing can be a very good idea for body hair removal, some people also use this technique for shaping their eyebrows. While waxing your eyebrows to get rid of unibrow or to shape the brows, one needs to be extra careful. Ensure that you are not applying too much or too hot wax onto your skin as the facial skin is very sensitive as compared to other parts of the body and slightest of mistakes can lead to tender skin, burns, bumps, rashes and red skin. Be very careful and precise while waxing your eyebrows and ensure that you are concentrating upon one small area at a time.
#5. Laser Hair removal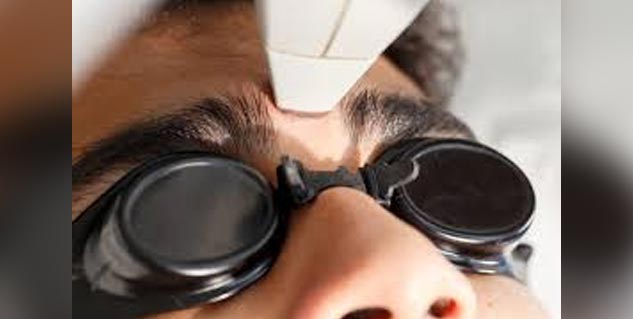 Image Credits- Laser you
Also Read: Laser Hair Removal At Home Vs Laser Clinics- Which Is Better?
A long lasting scientific method of hair removal that is performed by trained professionals. Laser hair removal works by concentrating the highly concentrated laser beam onto the hair follicle, The colour pigment called melanin present in the follicle absorbs this concentrated light and destroys it. It is a very precise long lasting treatment that leaves the surrounding skin undamaged. By following this hair removal technique you can get rid of your unibrow permanently but it is a bit costly.