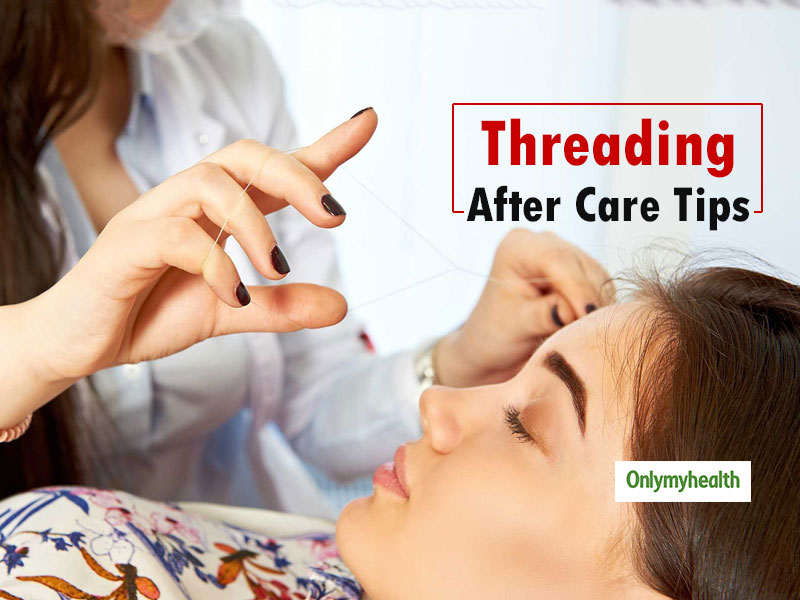 Perfectly-shaped eyebrows are a dream for every woman as eyebrows hold the power to uplift your face. There are numerous ways to shape these where threading is one of the most common amongst all. Other ways of eyebrow shaping include plucking or tweezing, waxing, microblading, etc. Threading is synonymous to pain but it is better, less-painful, inexpensive and accessible as compared to the other methods. To some people, threading brings pimples, bumps and rashes. But grooming is a must. So, we bring to you some effective home remedies to get rid of all these issues and protect your skin.
What Causes Skin Irritation and Pain After Threading?
There are a few things that may be the reason behind the pain and other skin issues while and after threading. They are:
1. Skin Sensitivity
People with sensitive skin are the ones who suffer from such complications after getting their eyebrows done. As sensitive skin can get irritated with a single wrong touch.
2. Dry Skin
Dryness at the time of threading is another major factor that prompts the skin to break out. Thread ruptures the dry skin which gives redness and bumps.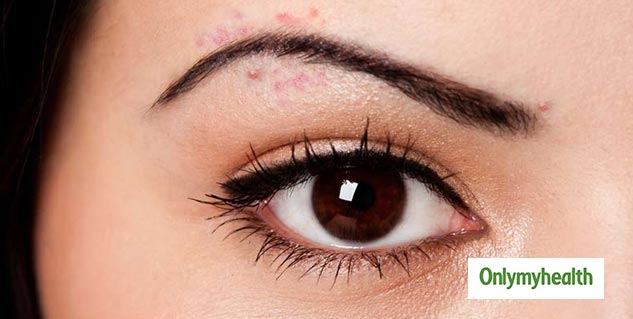 3. Too Oily Skin
Moist or extremely oily skin would also be problematic. As it would make the hair removal process difficult which would give a tough time to the beautician to remove that tiny hair.
4. Untrained beautician
It also depends on how the beautician is doing it. Less-experienced attendant might give you a horrible experience with a painful episode.
Also Read: Home Remedies Using Geranium Oil For Skin And General Health
Home Remedies To Soothe The Skin
Aloe Vera
Aloe vera has amazing soothing properties to soothe the burning sensation and calm the skin. This would help in reducing the redness, itchiness and bumps on the skin. Apply aloe vera right after threading to relieve your skin.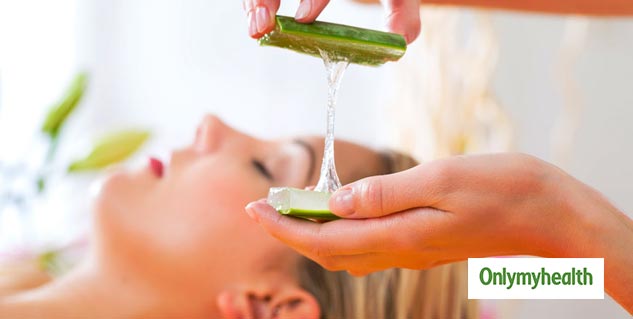 Cucumber
Take 2 slices of cucumber and place them on your eyebrows. This is especially good for cuts during threading. Cucumber has great analgesic and antioxidant properties to reduce the pain and promote skin healing.
Also Read: Milk Powder Face Pack To Treat Skin Issues And Get A Clear and Glowing Skin
Ice cubes
As threading removes the hair from the roots, it tends to open the pores of the skin. Therefore, you need to cool down the skin and close the pores. Ice cubes are the best thing for this purpose. Apply ice on your eyebrows. It will significantly reduce swelling and relieve itchiness.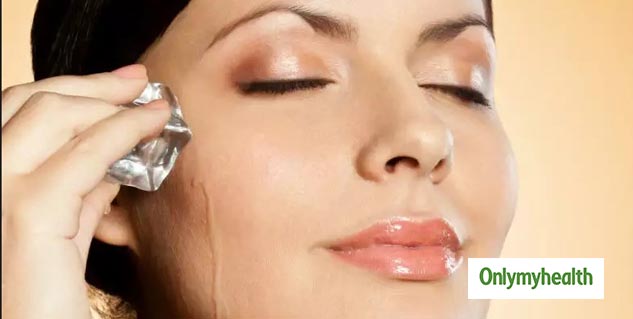 Milk
Dip a cotton swab into cold milk and apply it on the affected area. Milk has protein which not only protects the skin but also accelerates healing.
Tea bags
Refrigerated tea bags are another hidden remedy for after-threading pain. Placing these on the red and swollen skin will fix the damaged skin.
Apart from all these tips, here are a few after-threading takeaways for people with sensitive skin:
Avoid going out in direct sunlight immediately after threading
Never go for facial or bleach treatment post threading
Avoid coming in contact of heat or steam
Here is a video that talks about post-shaving care.
Read More on Home Remedies