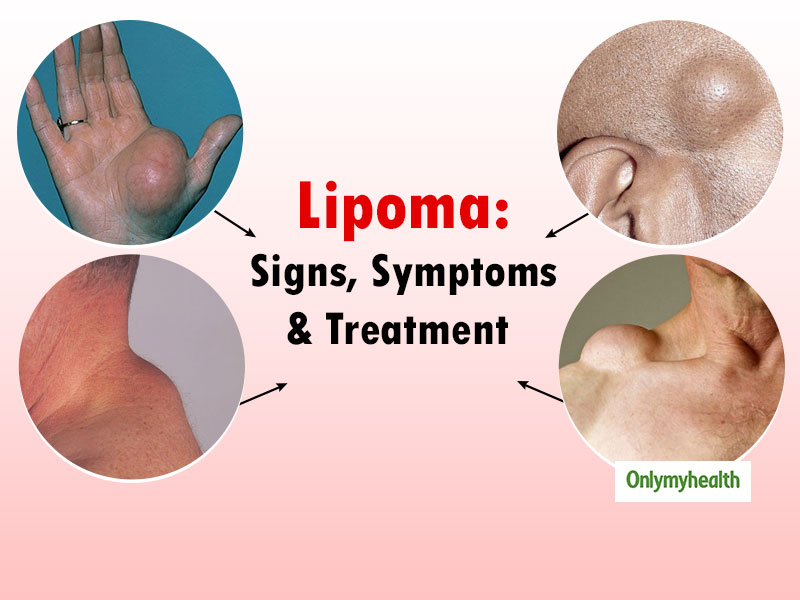 Lipoma is a skin problem, which is usually considered cancerous. However, that's a total myth. Here's everything you should know about lipoma, its symptoms and treatment.
Have you lately noticed any lumps or bumps on your skin? They can be similar to fatty lumps or growth inside the skin tissue. This very condition is known as a lipoma. A slow-growing skin syndrome, a fatty lump develops between the skin and the innermost lining of the muscles. This skin problem can be easily detected with the help of your fingertips and is common between the age group of 45-55. In most cases, there can be more than one fatty growth. A lipoma is not cancerous and is usually harmless. Treatment of this is also not typically necessary, but if the lipoma bothers you, is painful or increases, it can be removed.
Symptoms of Lipoma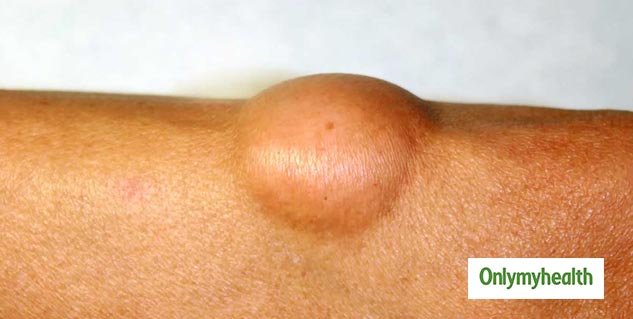 Lipoma can appear anywhere on the body. They are usually:
Located under the skin: These bumps or a rash-like bumb appear on the neck, shoulders, back, abdomen, arms, and thighs.
They are soft when touched: These lumps easily move with the pressure of a finger.
They are usually small in size: Lipomas are usually less than 2 inches (5 cm) in diameter, but they can grow if not treated on time.
Lipomas can be painful: They can also be painful if they grow and press on to the nearby veins, or if they contain multiple blood vessels.
Also Read: Eczema Home Remedy: Treating Eczema Naturally with Echinacea
Causes of Lipoma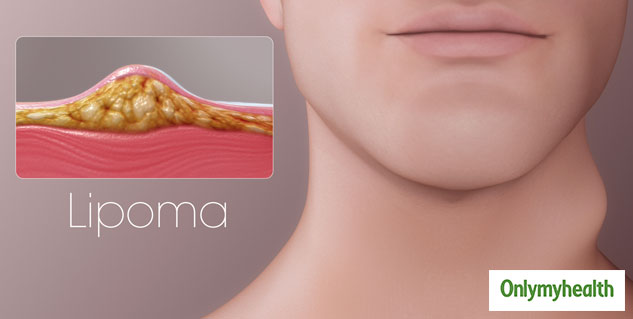 The cause of lipoma is not fully understood. They can even be genetic or something acquired from self. In most cases, if these lumps multiply in numbers, there may be a possibility for it to be a genetic reason. Several factors may increase the risk of developing a lipoma, which includes:
Lipoma is common between the age group of 40 to 60. Although lipoma can occur at any age, they are the most common in this age group.
Apart from this, they continue to run in the family.
Lipoma is rarely a serious medical condition. But if you see lumps or swelling anywhere on your body, then you should see your doctor for a basic consultation. If required, you can also get these lumps removed through minimally invasive surgeries.
Diagnosis of Lipoma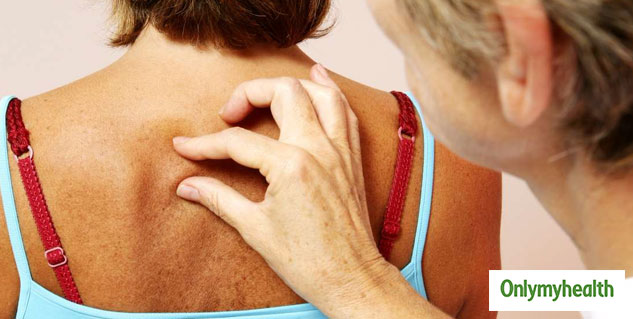 To understand the growth and its type, the doctor will perform certain examinations to diagnose lipoma. Following are common diagnostics for lipoma:
A physical examination by hands
Biopsy in which a sample of your tissue will be sent for examination
Ultrasound or any image testing like CT scan or MRI to analyse the growth inside the body.
Also Read: Know About Skeeter Syndrome: Allergic Reaction To Mosquito Bites
Treatment of Lipoma
Usually, no treatment is necessary for lipoma. However, if lipoma bothers you, is painful or is painful, your doctor may recommend removal of lumps. Lipoma treatment includes:
Surgery removal: Most lipomas are surgically cut and removed. Recurrence after removal is rare. Possible side effects of this treatment methodology are wounds and wounds.
Liposuction: This treatment includes the use of a needle and a large syringe to remove the fatty lumps.
Read more articles on Other Diseases