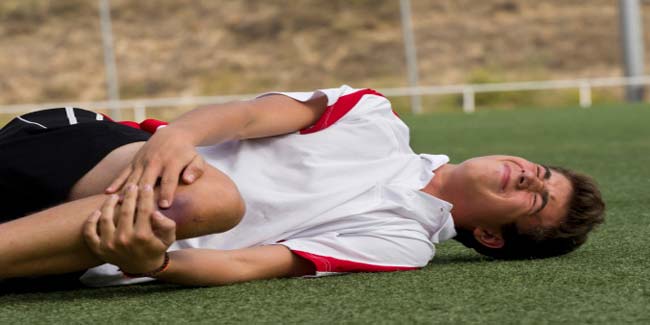 The process of Cryotherapy is a new form of treatment wherein the body gets exposed to very extreme cold temperatures. This apparently promotes healing and gives such therapeutic results.

It has been found that cryotherapy can decrease inflammation of your body's tissues, muscles and joints. In fact it can also be used to improve our body's circulation and also healing at the same time. This will then slow down the cellular metabolism and the reproduction. Cryotherapy is that which can help to reduce your pain and even spasms that are experienced by your muscles, while reducing the swelling of your injuries. It is a great way to promote healing in your joint, muscle and also tendon injuries. It is important to understand her that cryotherapy is quite different from cryosurgery as cryosurgery is used to remove dead and diseased tissues from your body.




How it Works
This is a process where the skin temperature of the body is lowered very rapidly for a short span of time. This happens usually for a couple of minutes, not more than 4 minutes. The human body going through the process is covered with a mist of safe and non toxic nitrogen, wherein the person getting the spray walks into a cryotherapeutic chamber which is the size of a spray tan booth. Here the person stands and receives the treatment. When the body's temperature reduces here for a brief span of time, it causes the release of a sudden burst of adrenaline which gives a boost to the body's immune system.

The improvement in your body's immune system can last for days or in some cases weeks after the treatment is done. One also experiences a shorter terms release of endorphins which is your body's natural painkiller. Your body goes through this change and this result in faster healing, which then promotes increased well being for your organs, cells and systems.
Uses of Cryotherapy
The process is used for various damages and diseases; the use of nitrogen is of great help here. Different freeze thaw cycles are used for different lesions. Cryotherapy for most part is often not the best modality for treatment, but it definitely does represent as a good alternative for some patients. Here are some options.


Pigments
Melasma is treated with a light, and uniform freeze with feathering that is completed every 4-6 weeks. This can give good cosmetic results in a few patients. Some other modalities like topical depigmentaing agents, sunscreens and chemical peels are also used to treat melasma.

Tattoos are also treated with two 30 second freeze thaw cycles with the help of a 1 mm margin which is performed every 4-6 weeks, and this can help improve your lesions.
For melanocytic nevi cryotherapy is generally not recommended, and this is because the lesions need to undergo histologic evualutaion. Histologic means that which is pertaining to the anatomy of cells and tissues of animals and plants.




Sports Injury
Cold therapy is used in sports very often, it is used to treat injuries and as well as in rehabilitation of the injured athlete. The cooling methods that are used to apply cold to the injured area are ice packs, ice towels, ice massages, frozen gel packs, ethyl chloride and so on. Clinical studies have shown that the use of cryotherapy can have a positive effect on the pain reduction and it can also recover various injuries. The psychological processes which are produced by this process get examined in experiments.
Cysts and Tumours
A 10 second freeze thaw cycle is provided with a 1 mm margin which can be used to treat acne cysts. The method is adequate to cause exfoliation and even to open pores. A short freeze thaw is given for milia for 5-10 seconds and that is usually expected to be enough.

Also, if you have skin tag, it can be treated with a 10 seconds freeze thaw cycle.

It would be interesting to note here that cryosurgery is something which is used to treat several types of cancer and also some precancerous and noncancerous conditions.

Image Source: gettyimages.in
Read more articles on Alternative Therapies.