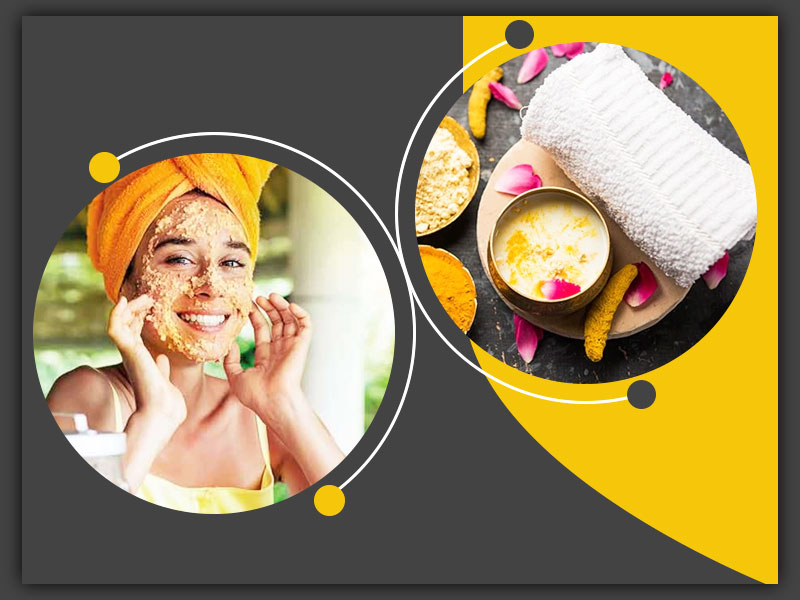 Ubtan was and is still regarded as one of the purest Ayurvedic cosmetics that have healing properties. Different herbs and essential oils are mixed and applied over the body, including the face. According to Ayurveda, one should make an Ubtan according to your body constitution. Researchers have also evaluated the quality and efficacy of Ubtan as a skincare formulation. Ubtan is used in traditional Ayurvedic massages to detoxify the skin and body. The ingredients used for ubtan have high phenolic and flavonoid contents which are natural antioxidants present in plants that help to glow the skin. Onlymyhealth editorial team spoke to Dr. Vanishree Aithal, MD, Birla Ayurveda, about the benefits of ubtan and how it can be used for natural glow during festive season.
Benefits of Ubtan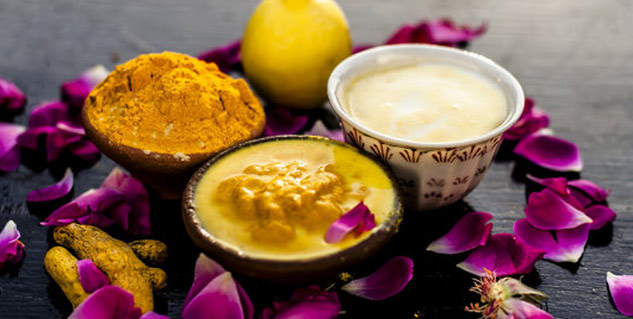 Ayurveda has some beautiful ways of cleansing the skin through Ubtans. It contains numerous active ingredients to give the face and body a radiant glow, and also it removes dead cells from the skin. Regular use of Ubtan helps to clear pimples and acne scars. According to Dr. Vanishree, here are the main benefits of ubtan:
Fights skin infections.
Cleanses and tones the skin.
Helps mobilize stagnant morbid medadhatu (fat tissue) and reduce weight.
Improves complexion.
Contributes to skin's suppleness and smoothness.
Works as an astringent.
It alleviates the heaviness of the body.
Protects from acne, blackheads, whiteheads and freckles.
It soothes itching.
It opens up blocked channels and improves vascular circulation.
Also Read: Mint Face Pack Benefits: One Face Pack To Get Rid Of Many Beauty Problems
Ubtan recipes for festive season
1. Oatmeal Ubtan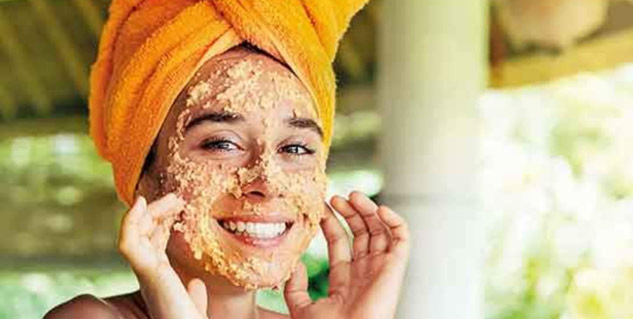 The mixture of oatmeal, red lentils, rice flour, almond flour and turmeric powder preserved in a jar. This can be used daily mixed with rosewater for cleansing face. This helps in removing pimples and scars.
2. Rice powder Scrub
The ubtan mixture of rice powder, baking soda and honey is also good to get the festive glow. This acts as an excellent paste to get glowing skin as well as get rid of dead skin cells.
Also Read: Strawberry Face Pack Benefits: Homemade, Skin-Friendly For Glowing Skin
3. Coffee Scrubs
It acts as an exfoliator for the skin. It removes dirt and dead skin. The scent of coffee clears the mind and works as an antidepressant. A must-try therapy suggested by experts.
4. Sandalwood Ubtan
Mixtures of sandalwood powder, gram flour, turmeric with milk and rose water help to remove tan and soothes dull and tired skin.
The magic of Ubtan is often undermined, and hence we suggest our users try this magical paste before any critical occasion to get a flawless and glowing skin.