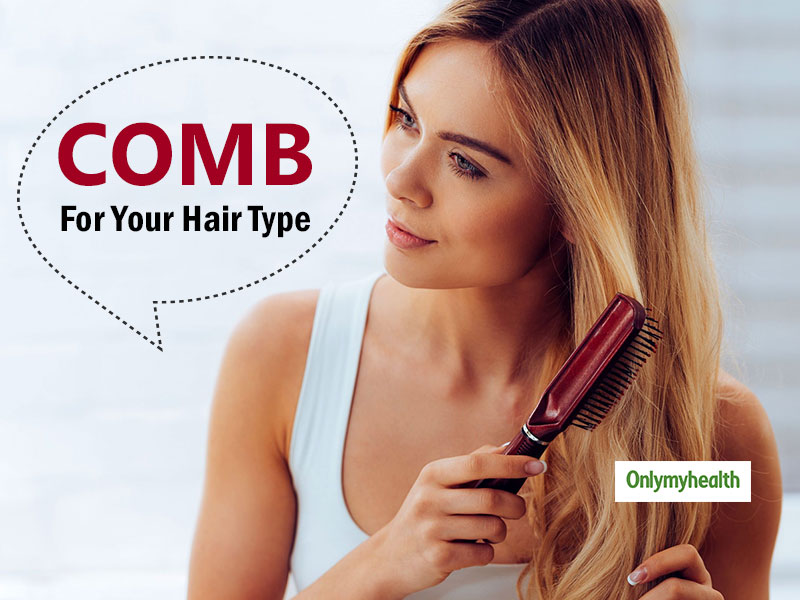 Comb is one of the first articles created to enhance hair's beauty. Hair combs are made up of different materials and have different varieties. It is very common for people with different hair types to use different varieties of combs. A comb that your friend might be using may not suit your hair type. The first step towards selecting the perfect comb is to know your hair type. For example, if you have frizzy and corse hair, always go for a wide tooth comb for minimum hairfall. Also, there are many kinds of combs having different uses: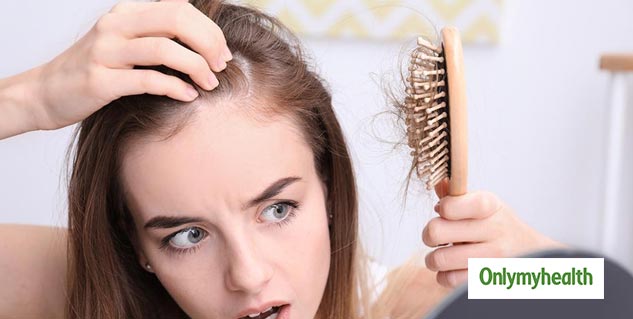 Wide tooth combs - Are used for detangling the locks.
Fine tooth tail comb - These combs have the appearance of a normal comb with a long, pointed tail coming off from one end, and are used for styling and parting hair.
Teasing combs - Are used in teasing the hair.
Styling combs with metal pins - are used for styling and smoothing the hair.
Picks – these are combs that are great in lifting the hair away from the head; it is also used to add volume, style and part hair.
Fine and wide tooth combs or cutting comb - Are divided into two parts: one part has a close and the other has a wide tooth. These are the most popular combs to use for cutting.
Combs are also made up of different materials. Take a look at the list below.
Also Read: Long Hair Mistakes: Women With Long Hair Should Avoid These 7 Things

Plastics combs
These types of combs are made with plastics and are very common, cheap and water-resistant. They can also break easily if mishandled. If you buy a transparent type of this comb, it will be easier to clean.
Bones
These types of combs are made with bones of animals, but there are other better and safer materials in the market that are an alternative to combs made of animal bones. Besides, they are available in different varieties and are inexpensive.
Metallic combs
These types of combs are made with metals such as aluminium. They are smooth, water-resistant and cannot be broken easily. They are best for styling, cutting hair and letting the hair lie flat.
Horns
These types of combs are made up of keratin and animal horns. They are expensive, but smooth and gentle to the hair. This type of comb is not water-resistant.
Wooden combs
These types of combs are made up of wood such as boxwood, cherry and other fine wood. They can also be called natural comb. They can be very nice on the hair if they are completely silky. If used gently while combing, it can lessen breakage. This comb is not water-resistant and therefore, it can't be cleaned with water, but oil.
Also Read: How To Take Care Of Thin Hair?
Tips for using a comb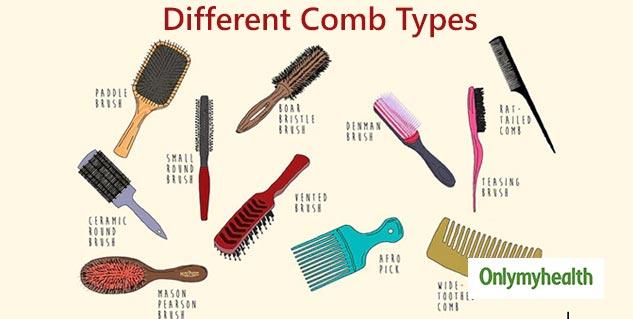 There are certain tips and tricks that one should follow while using a comb. Rougly brushing or combing the hair can lead to excessive hair fall and breakage. Below are some tips to follow for minimum damage to hair:
Don't use a close-teeth comb on wet hair as it will cause hair loss. Make sure that your combs are clean so that you don't end up contracting any scalp condition.
Always soak combs in vinegar and lemon to get rid of the dirt easily and for it to smell good.
Use combs that don't have sharp ends; suc combs can hurt your scalp and hair.
To avoid snagging, use a comb that has seamless teeth.
In cases of excessive hair loss, people think of hair transplantation. But, be double sure and know what goes behind hair transplantation.
Read more articles on Hair Care