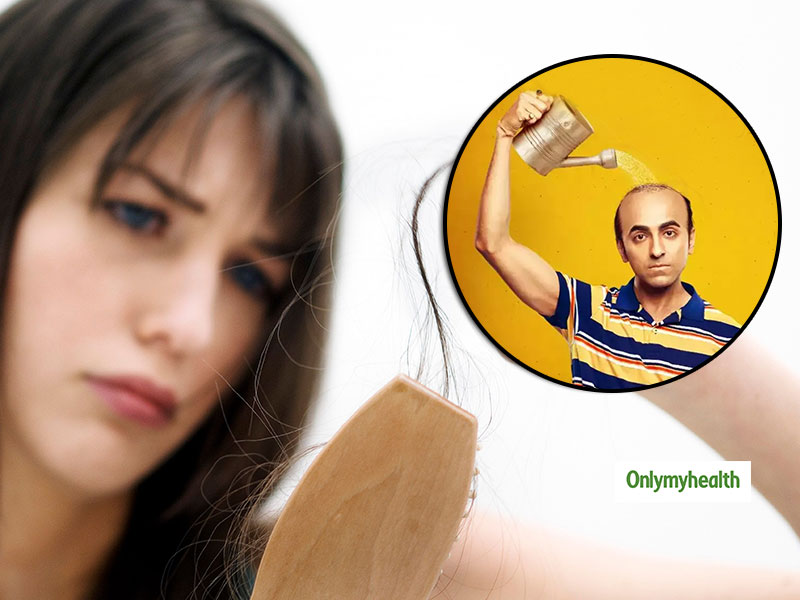 Everyone likes long hair, but due to ageing, stress, pollution and diseases, not just men but women are also facing issues of hair loss drastically. If you always thought losing hair is just a man's thing, you are highly mistaken. Now, hair loss in women is common to the extent of losing all hair. Just as we see how the promos and teasers of Ayushmann Khurrana-starrer Bala have grabbed eyeballs already. The movie deals with how a young man becomes bald due to unknown reasons and does everything possible to grow hair but to no avail. This shows how becoming bald has become a common thing, irrespective of age. More than anything, this is now extremely common in women, where the pretty ladies end up losing all of their hair. It starts with hair thinning, hair loss in patches and there you can see bald patches over the head.
Hormonal Imbalance Can Be A Reason
Baldness can happen due to several reasons. According to skin and hair expert Dr Shruti Kohli, the most critical problem of hair fall and baldness in a woman is a hormonal imbalance. This causes mental stress, obesity and also craving for junk food. Women who have PCOD also experience excessive hair loss. To get through this problem, one should get a sound sleep as a treatment. Stay away from any gadgets, especially mobile while sleeping. For those suffering from this problem should avoid hair colouring, straightening and any chemical hair treatment. Also, instead of spending extravagantly in a parlour, consult a skin specialist. Derma roller treatment is used to remove baldness and prevent hair fall but should be done under the guidance of a dermatologist only. Before deciding on any treatment, consult a derma to know the pros and cons of the procedure. Read here to know some home-made oils to prevent hair loss.
Following are the stages of hair loss in women depicted in the pic below: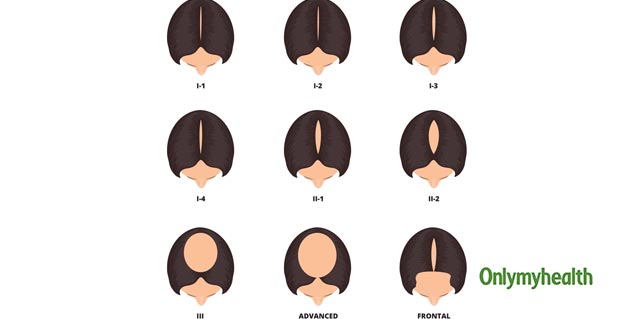 Also Read: Home Remedies and Tips to Control Hair Fall
Protein-Rich Diet is Essential
Dietician Meena Kumari says, "Women usually ignore their health. They take care of their family members but do not pay any attention to their health. In this way, they end up neglecting their diet, leading to skin and hair-related problems. To counter hair loss, one should have a nutritious diet, especially Vitamin E and protein. Due to the lack of these two essential nutrients, one can experience excessive hair fall, even leading to balding in several cases. Women with low haemoglobin also can lose their hair. For an average woman, 1.2 -1.5 grams of protein per kg of body weight per day is essential. For this, include fish, pulses, sprouts, dairy products in the diet. Also, take a handful of dry nuts daily.
Also Read: Fight Hair Fall with Ayurveda
Go For Home Remedies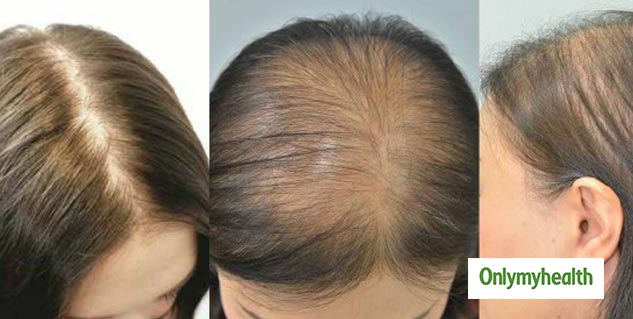 In several cases, resorting to home remedies for hair loss can also help in treating hair loss to a great extent. Below listed are some natural home remedies to limit hair loss:
Mix honey in potato, onion and ginger juice and apply on the scalp. Wash the hair after half an hour with a mild herbal shampoo. Doing this three times a week will show a drastic difference in hair quality.
Massage your scalp with olive oil and castor oil before hitting the sack and wash with a mild shampoo on the second day. It is also an excellent remedy for dandruff.
Applying crushed camphor and olive oil in honey on the scalp is also beneficial.
Include things like green vegetables, milk, egg, sprouted gram, moong dal, fish in your diet for healthy and robust hair.
Read more articles on Hair Care