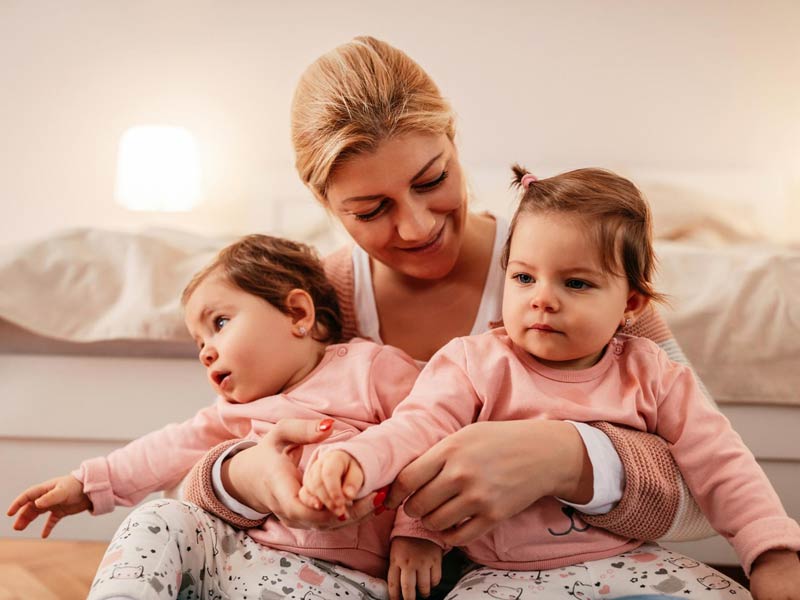 Learning to breastfeed for the first time can be overwhelming for any mother. But if you are having twins, the stress is doubled. After all you have got two mouths to feed, two little ones to balance. You could have many questions. Will you be able to do it? Will you be able to produce enough milk? How will you manage? These questions may arise in a mother's mind and increase her apprehensions. But once you get the hand of it, breastfeeding twins is quite manageable. You just need to know how to get started and where you should turn to for support. Here are a few tips by Dr. Sudhir U, Consultant – Neonatologist, Motherhood Hospitals, Electronic City, Bangalore that you can follow if you plan on breastfeeding twins.
Breastfeeding Twins Tips
If you are having twins, you must prepare yourself physically and mentally to take equal care of them. Since breastfeeding is quintessential for babies, you must ensure that you fulfill both the babies' need. How to prepare for breastfeeding twins? Here are some tips by doctor to ace breastfeeding twins task.
Start immediately after birth
To establish milk supply, it is important you start breastfeeding your newborns right after birth. Feeding should be done at least 8 to 12 times every 24 hours. If you have premature babies who are unable to breastfeed right away, you can begin pumping shortly after you give birth to establish milk supply. Pumping both breasts at the same time can help you produce more milk. There are electric breast pumps that can help you establish milk supply and store breast milk to feed the babies through feeding bottles. This also helps in feeding them without stressing on your breasts. You can pump breast milk at your convenience, store it in refrigerator and then feed babies when they are hungry.
Also Read: Sore Nipples And Painful Breasts While Breastfeeding? Get Relief Tips from Lactation Expert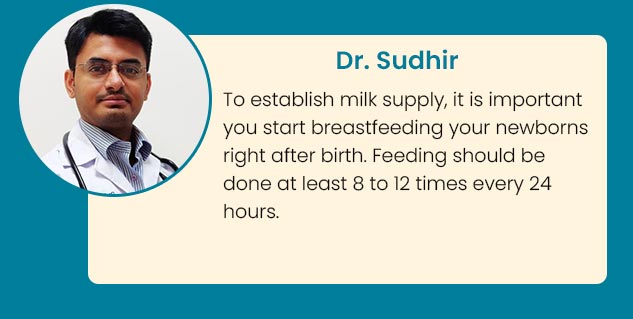 Start with feeding each one individually
Breastfeeding twins depend on individual needs. Not necessarily both the babies might feel hungry at the same time. Also, breastfeeding twins together can be overwhelming and painful for new moms.
Doing so will give you a chance to understand how well each baby latches on to your breast.
This will also help you in addressing any issues that may arise.
Once the pattern is established with each baby, you can decide if you want to feed them individually or together, to save time.
Go with what works best for you.
Find the right breastfeeding position
Finding the right nursing position is also important. Here are some Breastfeeding twins position for your reference:
You can try holding both babies in a football hold or a cradle hold, by using a pillow to support their heads.
Football hold is a position where you tuck the baby under your arm, just like you would hold a football.
In a cradle hold the baby's head is cradled near the mom's elbow, while her arm supports the infant along the back and neck.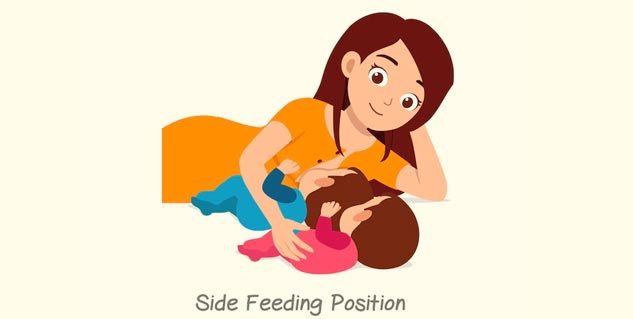 Experiment till you understand what works for you. You can also combine both football and cradle hold. You can consider getting a nursing pillow: There are nursing pillows especially designed for twins, which can make it easier to position the babies. Or you can also use two regular pillows or rolled up towels.
Alternate the breasts
You can offer both breasts to each baby at every feeding. You can also alternate which baby feeds first. This will help you understand the feeding style of each baby and will also optimize your milk production. Switching between breasts will also stimulate your baby's eyes, as they get different views each time. So, it would be better to not allot one breast for each baby.
Conclusion
It is not easy to nurse two babies at a time that too twins who require same amount of feeding and care. If you are a new mom, the tips provided in this article can be of great help in breastfeeding twins without missing out on anything.
Image credits- freepik