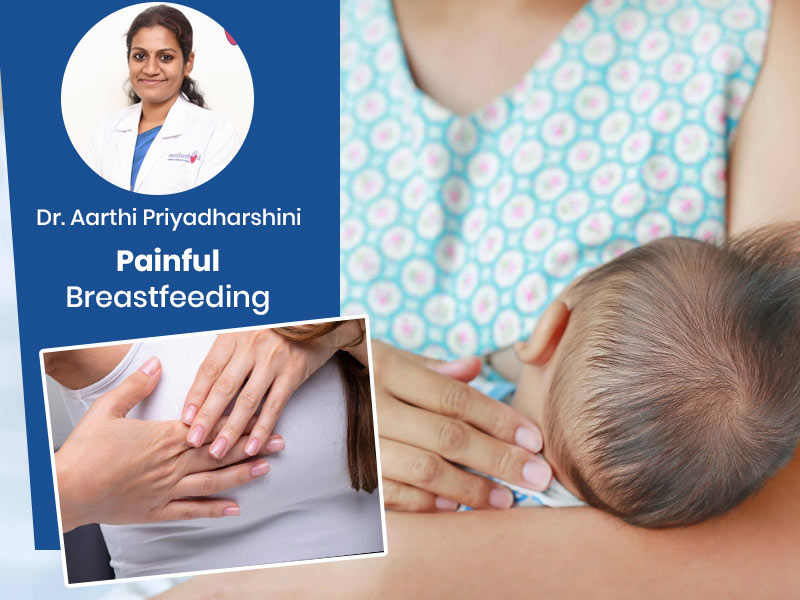 It's natural to experience some nipple tenderness when you first have your baby and start breastfeeding. When your baby latches on or your breast milk starts to let down, you may experience some slight discomfort. As per Dr. Aarthi Priyadharshini, Consultant Physiotherapist & Lactation Expert at Motherhood Hospital, Chennai, this is a normal symptom and it should subside as you feed your infant. Breastfeeding can become more relaxed as the weeks pass. This isn't always the case, however. The tenderness will often intensify, and your nipples can become particularly painful.
Sore nipples are an unfortunate side effect of breastfeeding. 1They may grow for a variety of reasons, including a bad breastfeeding latch, improper use of a breast pump, or infection. Sore nipples can lead to a difficult let-down, a low breast milk supply, or early weaning once you have them. So, if at all necessary, try to prevent sore nipples from developing.
Lactation Expert Tips for Painful Breasts
Here are five ways to protect your nipples from hurting.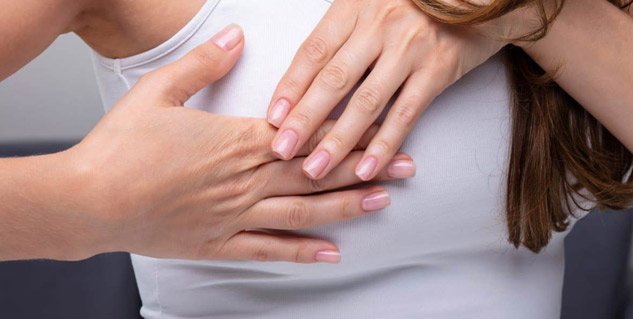 Breastfeeding in a Convenient Position
A good breastfeeding position is convenient for both you and your baby and promotes a good latch. When you're first starting out, the cross-cradle hold and the football (clutch) hold are good options because they both give you a clearer view of your nipple and your baby's mouth. A pillow and a nursing footstool should be used for ideal positioning. These breastfeeding accessories raise your child to the level of your breast by raising your lap. Always bring the baby closer to you rather leaning forward to feed. Leaning over is inconvenient and may cause back, shoulder, and neck strain.
Soften your breasts to make it easier for your baby to latch on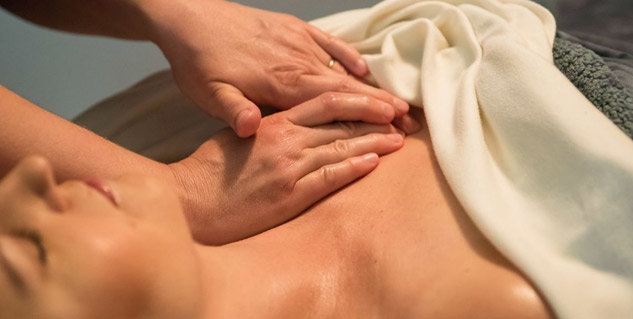 Breast engorgement is common in the early weeks of breastfeeding, particularly during the transitional stage of breast development. However, if you miss a feeding or have an overabundance of breast milk, your breasts will become engorged. It's tough for a baby to latch on when the breasts become engorged and heavy. Apply hot fermentation and massage your breast frequently. Remove a small amount of breast milk before each feeding to alleviate the tightness and relax your breast tissue, making it easier for your infant. Avoid excessive pumping as it increases engorgement, however. It's much easier for your baby to form a strong seal on your breast when your breasts are softer. A healthy latch also helps to avoid sore nipples, as previously described. Besides, this may also prevent nipple dermatitis.
Check to see if your baby is latching on properly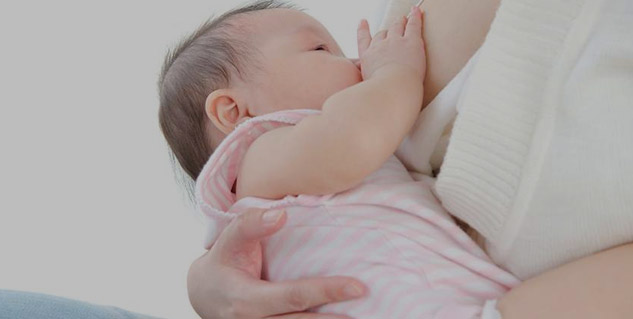 One of the keys to effective breastfeeding is a healthy breastfeeding latch, which also helps to avoid sore nipples. Your baby will have your whole nipple, as well as some of the surrounding areola, in his mouth when he latches onto your breast correctly. Your nipple should be firmly stuck in your child's mouth. Your newborn's gums will press down on your nipple if he just latches on to your nipple to get breast milk. It can cause nipple pain if he just sucks on your sensitive nipples. Since your child won't be getting much breast milk if she isn't latching on well and squeezing the milk ducts under your areola, it can also result in an always hungry and fussy infant.
Also Read: What Are Inverted Nipples?
When removing the baby from your breast, take care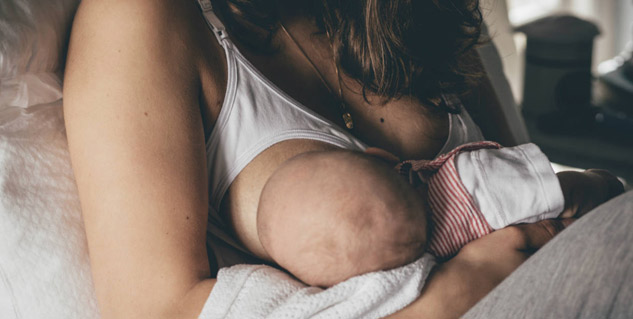 Your infant establishes a tight seal between her mouth and your breast as she latches on well and breastfeeds. She may break the seal and let go of your breast on her own at the end of a feeding, or she may remain attached to you even if she falls asleep. Don't take your baby away from your breast if she doesn't let go of you on her own at the end of the feeding. After a meal, pulling your child's mouth away from your breast will cause discomfort and harm to your breasts and nipples. It's especially true if you do it repeatedly. To break the suction, place your little finger inside the mouth and slide between the gums and baby's lips. After breaking the suction, gently pull out the nipple between the child's mouth and breast.
Use Your Breast Pump with Care
It's important to use your breast pump correctly, whether you're pumping exclusively or only periodically to alleviate breast engorgement or increase your supply of breast milk.
Pump flanges (pump shields) come in a variety of sizes, so don't presume the ones that came with your pump would suit your needs. Check to see if your pump manufacturer offers alternate sizes, to ensure that your pump flanges are the right size for you.
Also Read: 7 Lactation Boosting Recipes For Breastfeeding Mothers
Setting the pump suction too high is another common pump problem. Many women assume that pumping faster and with a higher suction level would result in more breast milk being produced faster. However, it is more likely to cause more distress and potentially less breast milk.
Treatment for Sore Nipples
Sore nipples can be treated by applying your own breast milk. It acts as an immediate moisturizer and antibacterial protection. A cold washcloth or icepack can be applied after breastfeeding for pain relief. Avoid petroleum-based ointments such as vaseline as it clogs the pores. Use lanolin creams for pain and discomfort caused by a dry and sore nipple.
Read More Articles in Women's Health