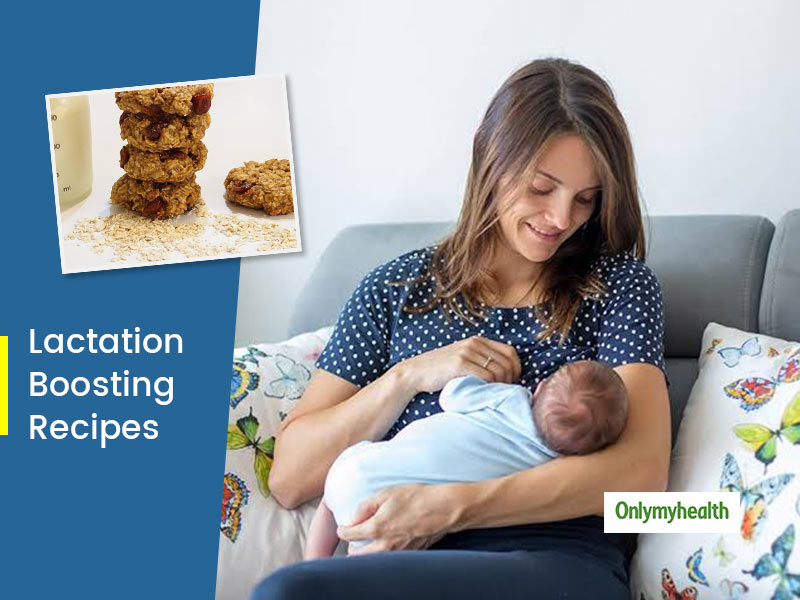 A mother has to be careful about several things while breastfeeding a newborn baby. The lactation period has to be taken seriously, which also includes taking special care of what you eat and avoid. Breastfeeding is a natural aid for babies which can make them feel better in a cranky mood too. Nursing your baby while breastfeeding can also provide comfort and relaxation to your infant. They make a string bond with the mother during this period. Parenting can be a hard task especially for new parents during the postpartum period. In the initial days after the delivery, both mother and the baby are sensitive and require proper care and attention. You have to know about the balanced nutrients needed by both baby and the breastfeeding mother. Some pregnant women go through morning sickness, bloating, constipation and flatulence problem, which can be reduced by drinking jeera water. And for the lactation mother, it helps in milk secretion.
Breast milk provides a lot of easily absorbing nutrients, antioxidants and antibodies from mother to the baby. A breastfed child is at a lower risk of getting any infections. Moreover, the mother also gains benefits by breastfeeding such as reduced risk of developing breast cancer and a string connected with the baby. The decision of breastfeeding your own baby is a personal preference and most of the moms prefer doing so. Mothers should take care of their diet if they are breastfeeding, especially for the first six months. It is recommended to continue breastfeeding the infant atleast for the first year. The mother also has to read the baby's feeling and needs about the frequency of feeding. Newborns mostly want to get feed every 2-3 hours. World Breastfeeding Week is celebrated every year from 1st to 7th August. The annual campaign is important to raise awareness about breastfeeding. On the occasion of world breastfeeding week 2021, read this article to know about some lactation boosting recipes for breastfeeding mothers.
Lactation boosting recipes
There are certain foods that can provide many essential nutrients to your body that are needed to produce nutrient-rich breast milk for the newborn baby. There are a number of delicious recipes for sweet and savory lactation foods and drinks and we can make them at home. From cookies to soups to smoothies, all these have good milk-inducing properties. But, it is always best to check with your healthcare professional before consuming anything while breastfeeding. So, here are 7 lactation boosting recipes for breastfeeding mothers:
1. Green vegetable smoothie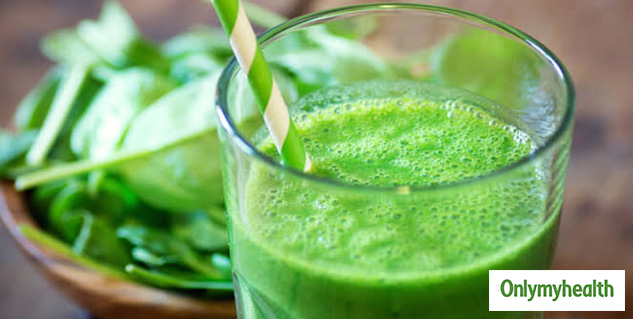 This green smoothie is an easy way to get your veggies in while breastfeeding. Because it's vegan, we recommend that you choose a fortified soy or nut milk as a base in order to meet lactation needs. It uses coconut milk, spinach, almond milk, and other yummy goodness to pack in essential fatty acids and nutrients nursing moms need. You can blend all these items to make a delicious smoothie. Having all kinds of vegetables is important for lactation boosting in breastfeeding mothers, but green vegetables play a major role in these benefits.
2. Oatmeal/ oatmeal cookies
Some breastfeeding parents include oatmeal in the diet for boosting their milk supply. Overnight soaked oats can be extremely beneficial for lactating mothers. It will make both you and your baby healthy. Plus, it is a highly versatile recipe, which is perfect for busy moms. You can add your choice of toppings to your oatmeal bowl but try having nutrient rich ingredients such as walnuts, fresh fruits, flax seeds and chia seeds. Make sure to choose a product that contains added vitamin D and calcium to best support your lactation. Oats are considered an excellent food for milk production. You can even make lactation oatmeal cookies that are just like oatmeal cookies, but with some milk-inducing flaxseed meal and brewer's yeast. You can also add some raisins or chocolate chips for an enhanced flavour.
Also read: World Breastfeeding Week 2019: Breastfeeding Essentials Explained
3. Chicken barley soup
For a heavy and tasty meal, you can also cook a chicken barley soup at home. It is a good comfort food and is loaded with protein and essential nutrients to boost milk supply and gives a comforting feeling to the moms after having a baby. Just heat a pot on medium heat and add a little olive oil and chopped onions. Cook it until the onion softens and gets a pinkish colour, approximately for 3 minutes. Then, add sliced mushrooms, carrots, potatoes and garlic. Cook them until mushrooms are soft, agaim for 3 minutes. Add broth, water and barley in the pot. Boil and then reduce the heat. Keep it covered until barley is tender for around 25-30 minutes. Stir in chicken and peas until chicken is cooked for atleast 10 minutes. Your chicken barley soup is ready!
4. Pumpkin smoothie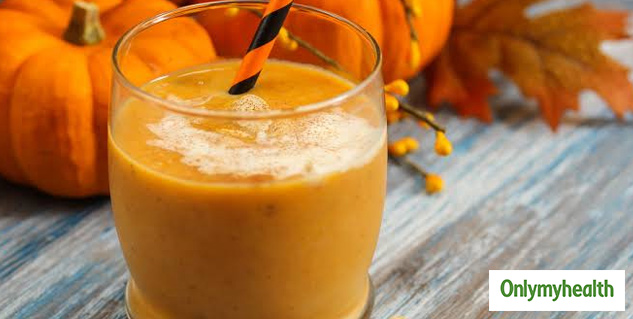 A pumpkin lactation smoothie has all the important nutrients and an excellent flavor of a traditional pumpkin spice latte. In fact, it is loaded with healthy ingredients such as pumpkin, which can boost your milk supply naturally. However, do not forget to choose dairy milk that is full of vitamin A, vitamin D, calcium, and vitamin B-12 to help with your breastfeeding needs. This smoothie recipe is an aid in mixing lactogenic ingredients such as pumpkin, coconut milk, mango, carrot, cinnamon, and honey to promote a healthy milk supply and give your baby all the essential nutrients.
Also read: World Breastfeeding Week 2019: Remedies to Naturally Increase Breast Milk
5. Chocolate chia pudding
Chocolate chia pudding is also another scrumptious and easy breakfast drink that can boost lactation in breastfeeding mothers. Moreover, you can consume this as a healthy dessert as well. It is a good source of protein that can help in keeping moms satisfied and full for longer periods. Chia seeds have high content of important fats, protein, calcium and iron, that are believed to be beneficial for breastfeeding mothers. Chocolate chia pudding is an easy way to incorporate them in your diet. Chocolates are also a healthy food item in this period and can increase milk supply.
6. Lactation salad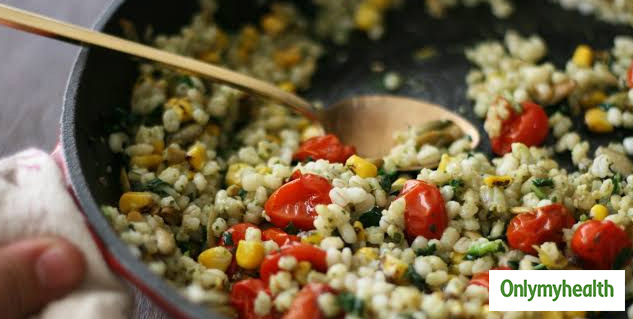 A salad can never go wrong for your health, even if we are talking about breastfeeding moms. A lactation salad basically involves the beneficial ingredients such as fenugreek sprouts, fennel, and blue cheese to add a delicious and healthy milksupply booster that can make up for a great lunch or even breakfast. You can add a few peanuts and other vegetables such as avocados to your salad. You can even add chicken to your salad but avoid the consumption of fish. Therefore, this is also one of the most easy and tasty lactation recipes for breastfeeding mothers.
Also read: Carom Seeds Pudding Recipe: Know Why Ajwain Halwa Is Beneficial For Lactating Mothers
7. Carrot ginger juice
This fresh carrot and ginger juice is sweet, zingy, and can be easily made at home. Carrots are a good source of beta- carotene and vitamin A and carrot ginger juice is considered a beneficial drink for breastfeeding moms and drinking a glass everyday can increase your breast milk supply. Ginger is also a helpful natural galactagogue that improves the volume of breast milk in the initial postpartum period. Cut a few pieces of carrot and a little bit of ginger to blend them along with water. Then, add a pinch of salt and sugar to give an enhanced flavour. Your ginger and carrot juice is ready!
Therefore, you can try these fun and delicious recipes at home to make a meal for yourself for lactation boosting. These will not only make your diet healthier but also provide a lot of nutrients to your newborn. You can even talk to your dietician or doctor before consuming any of these dishes. Fennel seeds and fenugreek seeds also have lactation promoting effects and can be consumed during the day.
Read more articles on Parenting tips