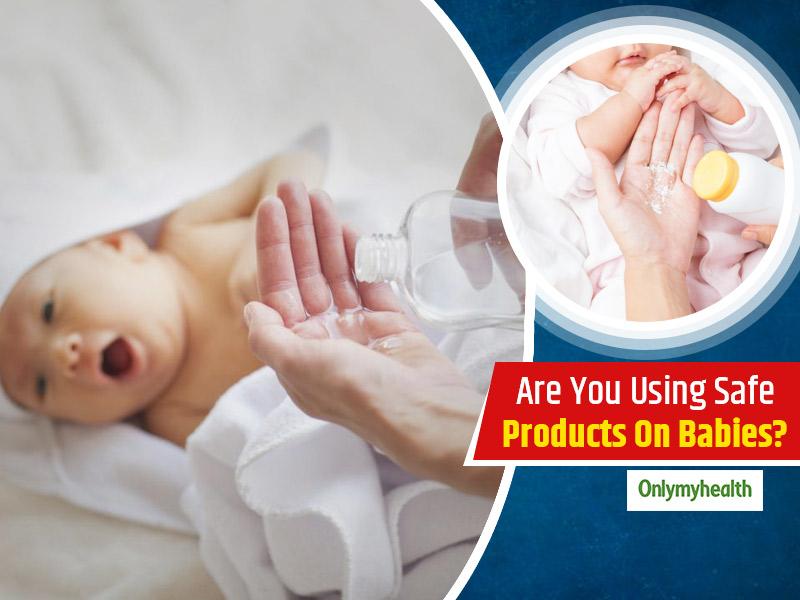 You want the best for your baby and may even get customised things made but what about baby products? There are so many old and new brands in the market that surely raise confusion as which is better for your baby, right? But do you do deep research about the product before purchasing it? Most probably, NO. We believe so much in the brands that we do not think about checking the content in it. There are several ingredients in them that are harmful to the baby's tender skin. According to several studies, products that are advertised as 'natural and harmless' may have hidden chemicals or irritants in them. These cause allergies and rashes. So, before this happens with you, check out the label of all the baby care products you may get for the harmful components listed in this article.
5 hazardous chemicals in baby products
Parabens and Phthalates
'Paraben-free' is one of the buzz words that we are hearing these days for skin and haircare products for adults. But this is equally damaging for babies. While we are interested in getting ourselves paraben-free products, we overlook the same for baby care products. A lot of soaps, baby shampoos, oil, baby creams, etc. contain paraben which is unsafe for their delicate skin. Parabens and phthalates are neurotoxins that cause asthma, allergies and even cancer!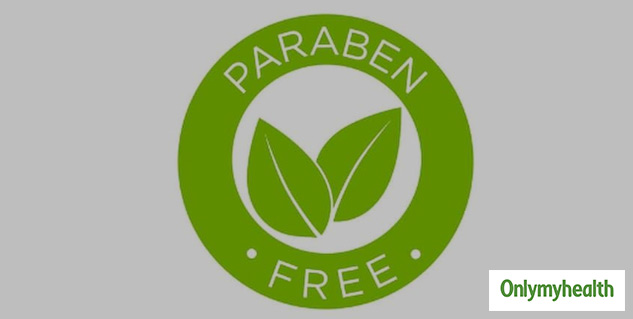 Formaldehyde
Formaldehyde is a preservative that is widely used in liquid baby care products. What's dangerous about this compound is that is a carcinogen which means, it has cancer-causing properties. It causes nausea, headache, respiratory problems and allergies. Thus, it is better to avoid this chemical. Other ingredients on the same line are- glyoxal, Diazolidinyl urea, quartenium-15, DMDM hydantoin, etc.
Also Read: Watch Out For These 5 Harmful Chemical Toxins In Your Hair Products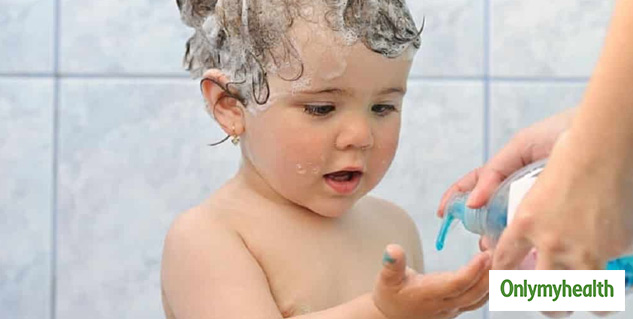 Fragrance
Have you ever gotten a suggestion to not use fragrant products on babies? The reason behind this is that these fragrances are created chemically. Only a few products actually have natural fragrances. These can cause skin irritation, eczema, skin allergies, respiratory problems, eye damage, to name but a few. As an adult, you might feel the need of scented body care products but disregard this thought for your tiny tot. Now you know that you are not supposed to buy fragrant baby care products.
Proplygene glycol
This chemical is commonly found in baby wipes, yes. A lot of companies add this petroleum-based chemical while manufacturing baby wipes. This gets absorbed by the skin and release carcinogens. If these wipes are used regularly, your baby may become susceptible to skin irritation, allergies and viral rashes in babies. Thus, experts advise using a cotton washcloth to wipe out the baby or make homemade disposable wipes.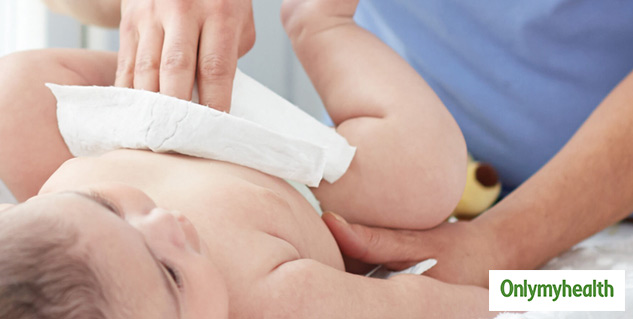 Also Read: Sharing Bed With Your Newborn? Know The Risks Of Co-Sleeping
1,4-dioxane
This is another dangerous chemical found in liquid soaps and body washes. This chemical is associated with organ toxicity and skin allergies. This is a byproduct and may not be listed on the label. Check for- oleth, xynol and ceteareth, and sodium laureth sulfate.
If you carefully check the compositions of all the baby products before buying, you can save your baby's health. It is better to trust brands that produce natural products with essential oils. They may be a bit pricier but won't cause any harm to the baby.
Read More Articles in Tips for Parents