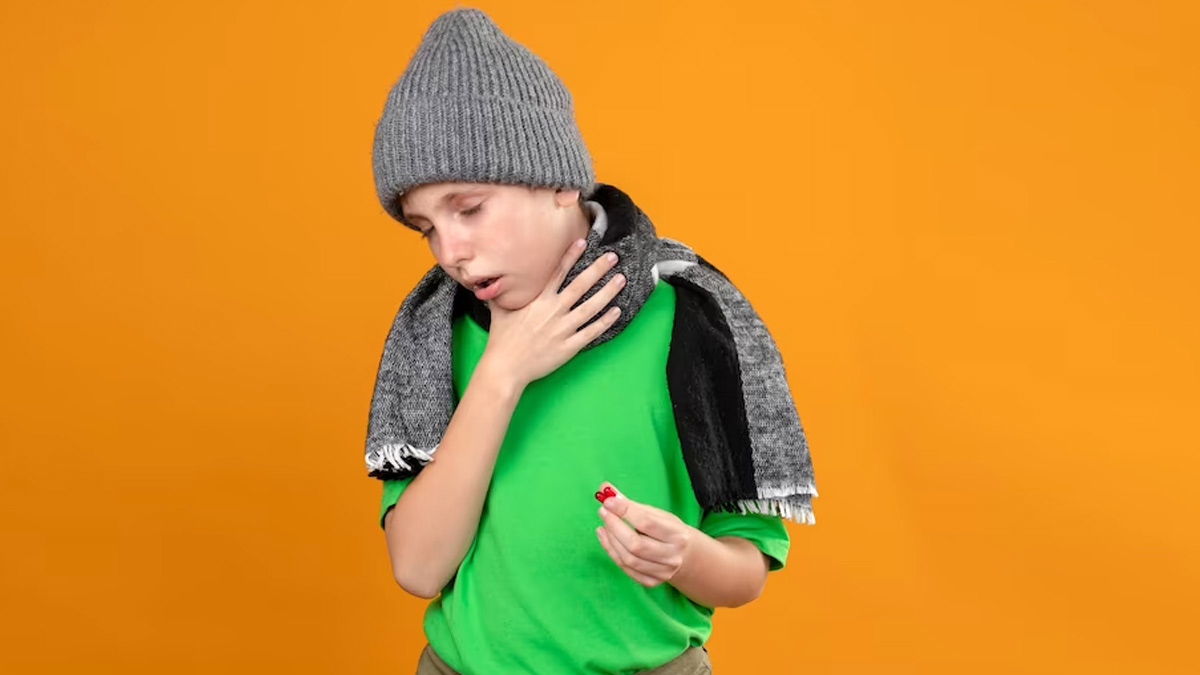 Coughing is a common ailment in children, especially during the winter or transition season. While coughing can be a symptom of many illnesses, including allergies, colds, flu, asthma, and bronchitis, it can also be a standalone condition that requires treatment. Although there are many over-the-counter medicines available to treat coughs, many parents prefer to use natural remedies and treatments to cure coughing bouts in their children.
In this article, we will discuss some tips to cure cough in children at home.
1. Honey
Honey is one of the most effective natural remedies for cough in children. It is a natural cough suppressant and has anti-inflammatory properties that soothe the throat and reduce coughing. You can give your child a spoonful of honey before bedtime to help them sleep better. However, note that honey should not be given to children under the age of one year, as it can lead to infant botulism.
2. Warm liquids
Warm liquids, such as herbal teas, chicken soup, or warm milk with honey, can help relieve coughing and soothe the throat. Warm liquids also help loosen mucus in the chest, making it easier to cough up. Ensure the liquids are warm and not hot to avoid burning your child's throat.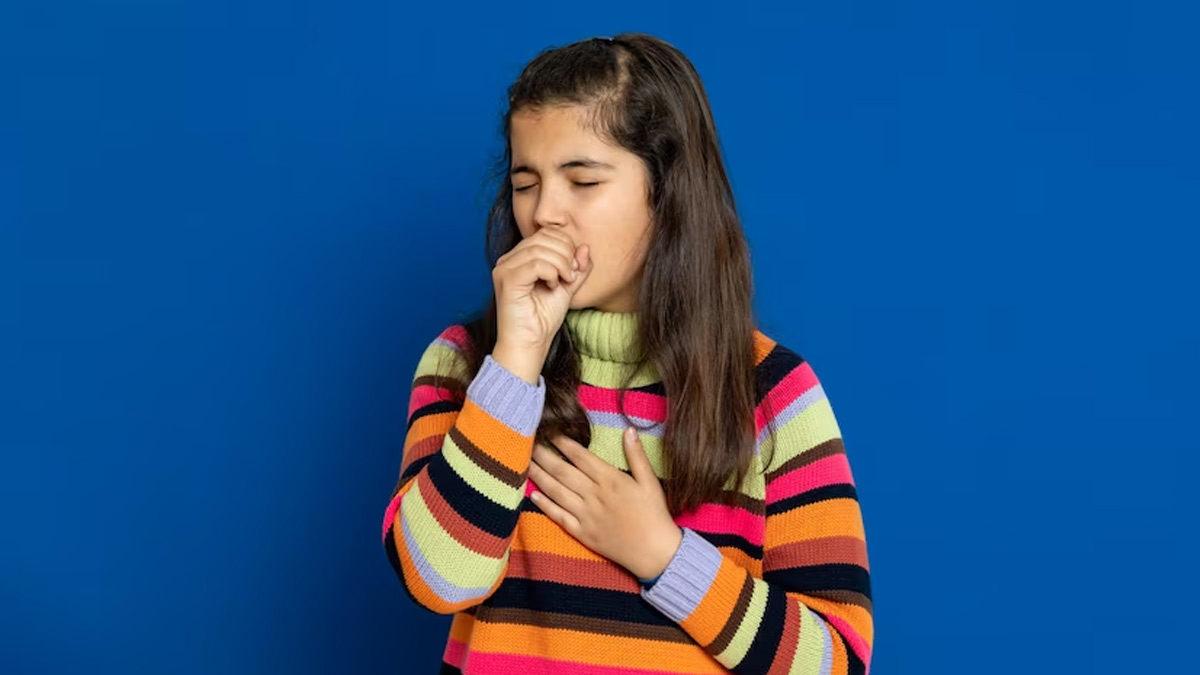 Also read: 7 Tips To Smartly Manage Diabetes & High Blood Pressure
3. Humidifier
Dry air can aggravate a cough and make it more severe. Use a humidifier in your child's room to add moisture to the air, which can help ease coughing and make breathing easier. Be sure to clean the humidifier regularly to prevent the growth of bacteria and mould.
4. Rest
Rest is essential for the body to recover from illness. Encourage your child to rest as much as possible to allow the body to fight off the infection causing the cough. Ensure they get enough sleep and limit physical activities until they feel better.
5. Saline nose drops
Saline nose drops can help alleviate a stuffy nose, which can contribute to coughing. Saline nose drops are a mixture of salt and water that help moisturise the nasal passages and loosen mucus. Place a few drops of saline solution in each nostril before bed or whenever your child has a stuffy nose.
6. Steam
Steam can help relieve congestion, soothe the throat, and reduce coughing. You can use a warm mist humidifier or run a hot shower to create steam in the bathroom. Sit in the bathroom with your child for a few minutes, inhaling the steam. You can also add a few drops of eucalyptus oil to the water for added relief.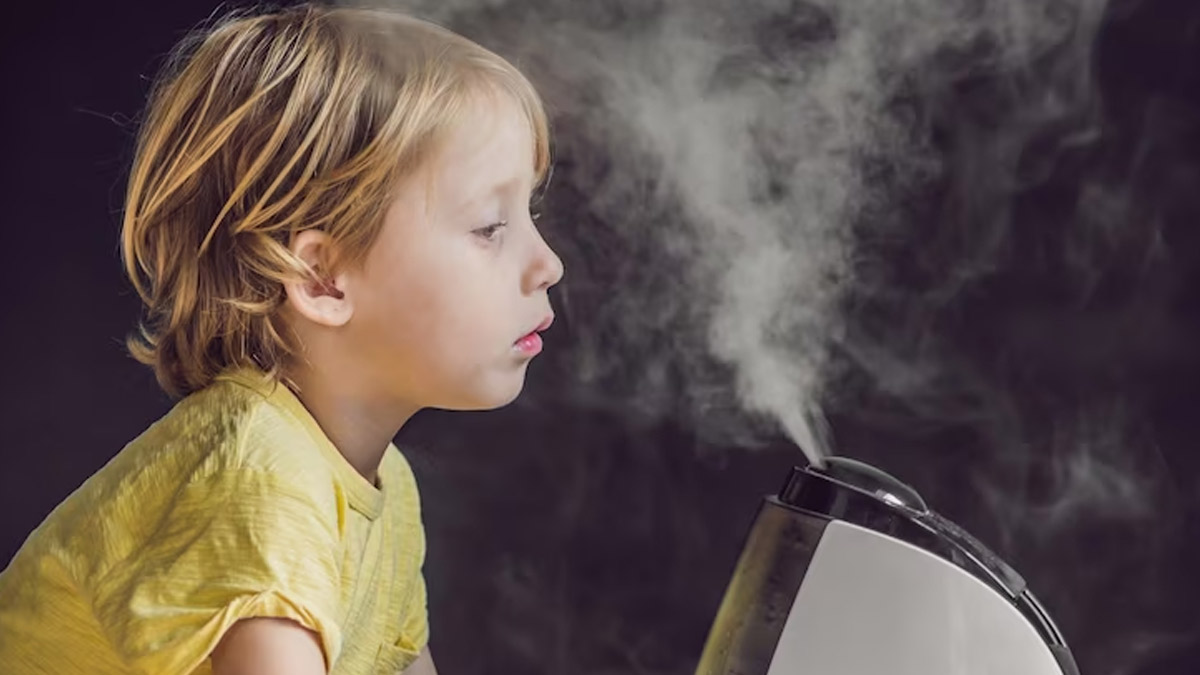 Also read: 7 Tips To Smartly Manage Diabetes & High Blood Pressure
7. Elevate the head
Elevating your child's head can help relieve coughing, especially at night. You can do this by adding an extra pillow under their head or raising the head of the bed slightly. This helps reduce post nasal drip, which can irritate the throat and cause coughing.
8. Ginger
Ginger is a natural anti-inflammatory that can help soothe the throat and reduce coughing. You can make ginger tea by steeping a few slices of fresh ginger in boiling water for 10-15 minutes. Add honey to sweeten the tea and encourage your child to drink it to help reduce coughing.
There are many natural remedies and treatments you can use to cure cough in children at home. Honey, warm liquids, humidifiers, rest, saline nose drops, steam, elevating the head, and ginger are just a few examples. However, if your child's cough persists or worsens, consult a doctor for a proper diagnosis and treatment plan.