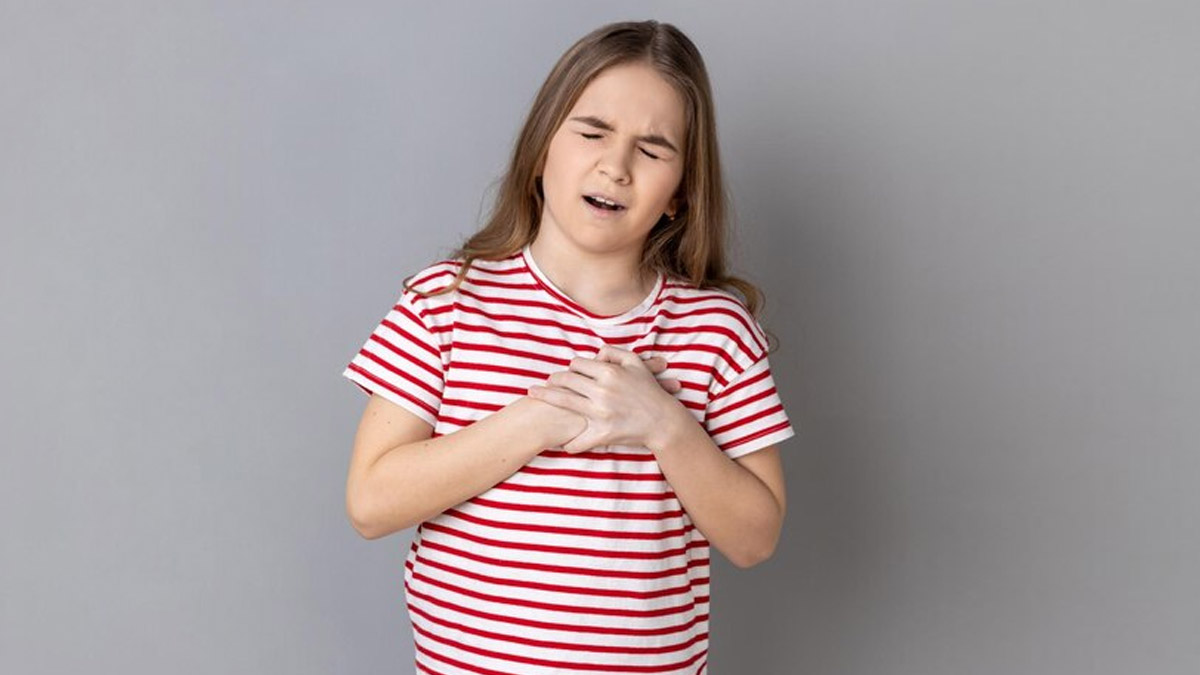 The heart is supplied blood by two coronary arteries, which also bring oxygen to the heart. Heart muscles require oxygen to survive. When there is inadequate blood flow and oxygen supply, the heart muscles get damaged. This condition is called a heart attack. Heart attack is very rare in children unless there is an underlying disease of the heart muscle, states Dr Tapan Kumar Dash, Clinical Director and Head of Department - Paediatric Cardiothoracic Surgery, CARE Hospitals Banjara Hills, Hyderabad.
Health Conditions Which Increase Chances Of Heart Attack In Children
Some of the diseases which can give rise to a heart attack in children are as follows.
Hypertrophic cardiomyopathy: In this condition, the heart muscles become very thick. Due to the increase in thickness, the heart muscle requires more oxygen which the coronary arteries are unable to supply, particularly during exercise. So, the child with this condition may collapse and die while playing. This is the most common cause of sudden heart arrest in children.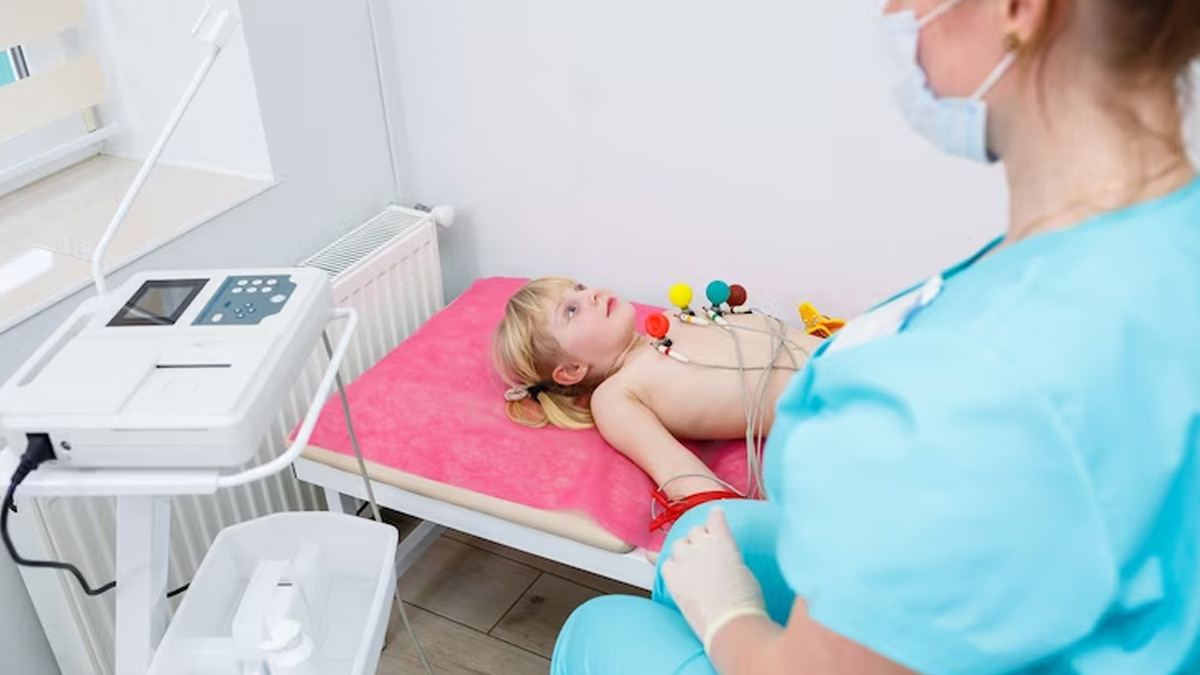 Abnormal origin of heart muscle or course of coronary arteries: The second highest cause of heart attack in children is the abnormal origin of heart muscle or course of coronary arteries. This leads to less blood flow to the heart muscle leading to a heart attack.
Also Read: Are The Rising Cases Of Heart Attacks In Gym Lovers A Reflection Of Body Dissatisfaction?
Kawasaki disease: It occurs due to a disturbance in the immune system and can affect coronary arteries leading to blockage in the heart and heart attack.
Myocarditis: It is a rare heart disease in children which can occur due to an increased immune reaction to viral infection. It can be life-threatening and result in poor heart function and abnormal rhythms.
Prevention Of Heart Attack In Children
To prevent the risk of a heart attack in children, the underlying disease of the heart has to be diagnosed and treated first. At first, we advise screening school children, particularly those with a family history of congenital heart disease or sudden cardiac arrest.
Most heart diseases can be diagnosed by echocardiography. Echocardiography is an ultrasound of the heart, which is a painless method and is very accurate in diagnosing most heart diseases in children.
Nowadays, fetal echocardiography can diagnose heart diseases even when the baby is inside the mother's womb (as early as 16 to 24 weeks). In some conditions like hypertrophic cardiomyopathy, children should not do strenuous exercise/excursions to prevent heart attack.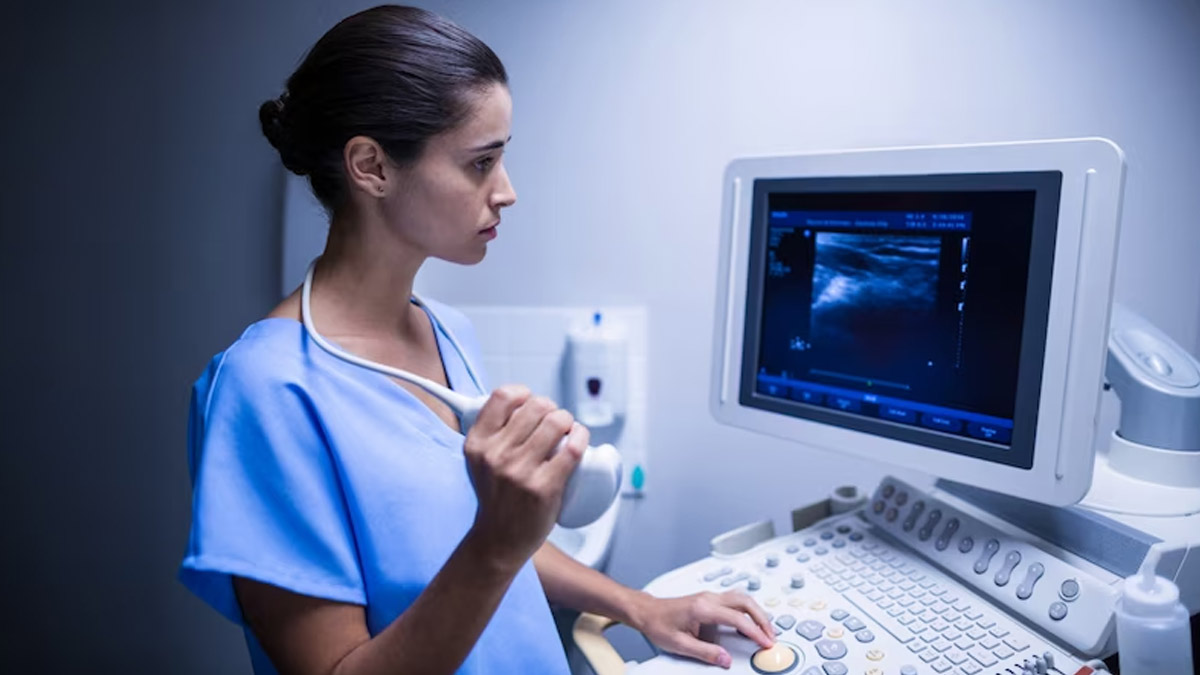 Also Read: The Risk Of Heart Attack Is Linked To Your Blood Type
In some cases, children who are at a higher risk for a heart attack may need to take aspirin to prevent blood clots from forming. However, it is important to consider speaking with a healthcare professional before giving your child any medication.
If a child experiences chest pain, shortness of breath, or other symptoms of a heart attack, it is essential to seek immediate medical attention. Early intervention can be life-saving and can help to prevent long-term damage to the heart.
In conclusion, while heart attacks are rare in children, they can still occur. Thus, it is necessary to be aware of the potential risk factors and to take steps to prevent a heart attack from occurring. By encouraging a healthy lifestyle, managing any underlying medical conditions, and seeking medical attention immediately if symptoms occur, it is possible to protect your child's heart health and prevent a heart attack from occurring.
Image Credits: freepik