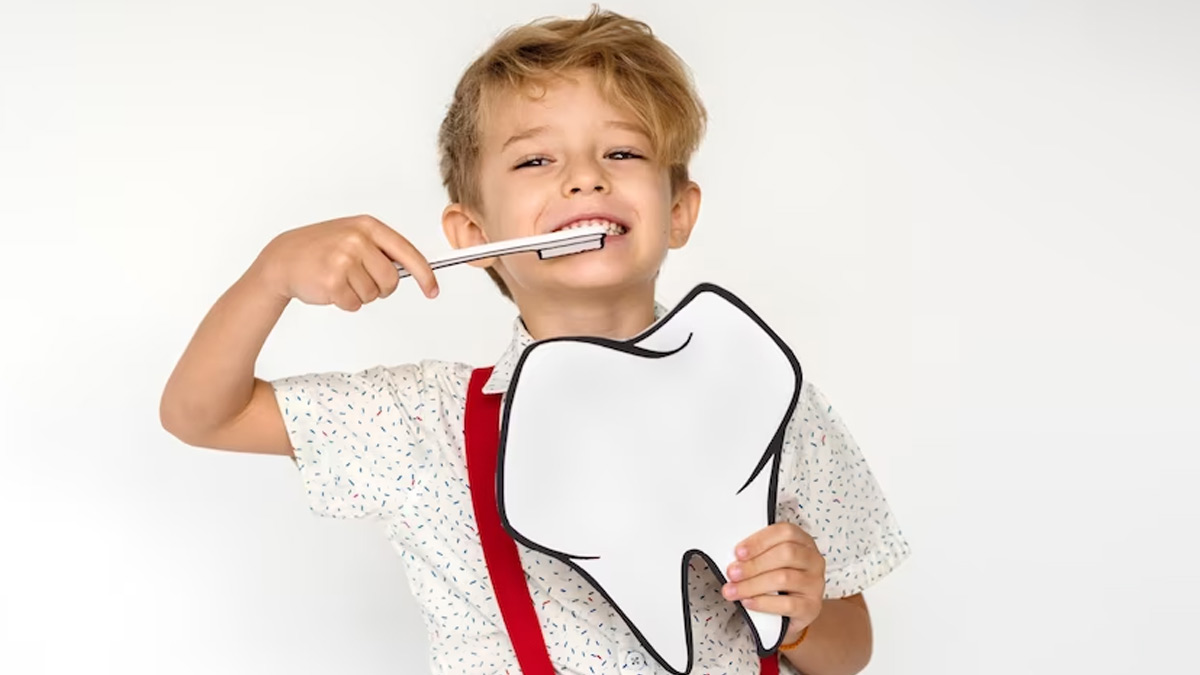 As a parent, ensuring your child's oral hygiene is an essential part of their overall health and wellbeing. Good oral hygiene practices need to be developed early in life to prevent cavities, gum diseases, and other dental issues. In this article, we will discuss an oral hygiene guide for kids, so you can help your child maintain healthy teeth and gums.
Oral Hygiene Guide For Kids
1. Start Early
Oral hygiene habits should start early in a child's life. Parents can start by wiping their baby's gums with a clean, damp cloth after feeding. Once the baby's first tooth appears, parents should start brushing their child's teeth with a soft-bristled brush and fluoride toothpaste. Children under three years old should use a small smear of toothpaste, while children over three years old should use a pea-sized amount.
2. Brushing and Flossing
Brushing teeth twice a day is important for removing plaque and preventing tooth decay. Make brushing fun by allowing your child to pick out a fun toothbrush and toothpaste. Encourage your child to brush their teeth for two minutes, using circular motions and gentle pressure. Flossing is also an essential part of oral hygiene, and it should start as soon as two teeth are touching. Parents can help their child floss until they are old enough to do it themselves.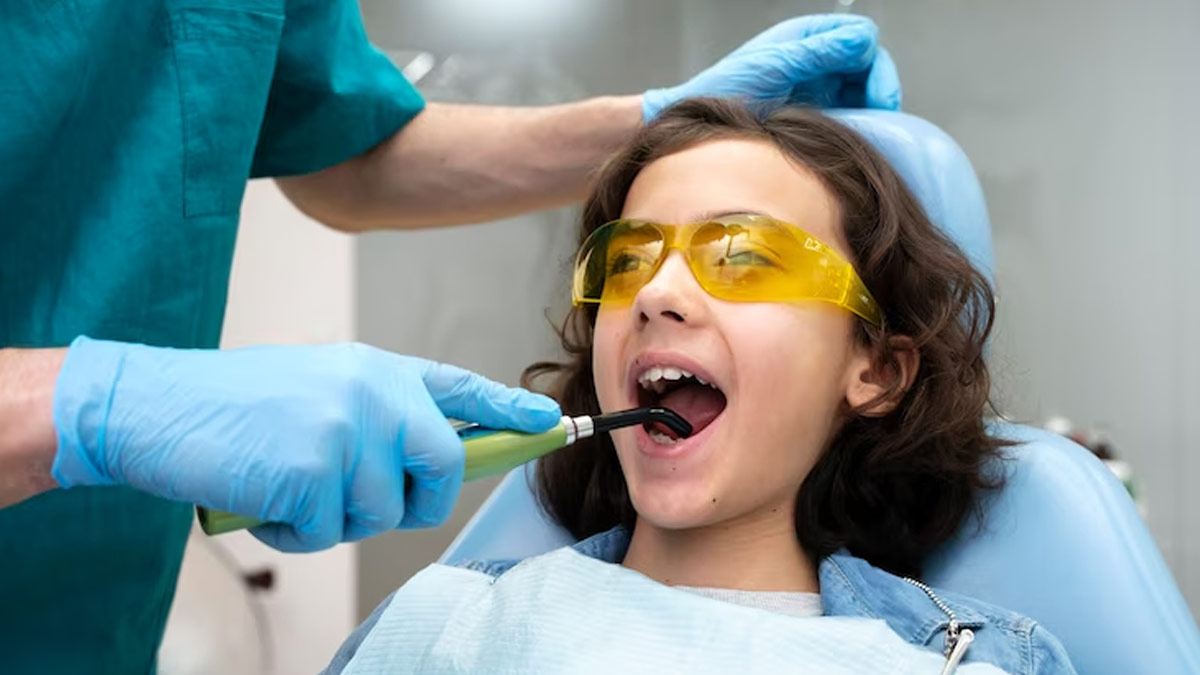 Also read: 5 High Sodium Food Items To Manage Low Blood Pressure
3. Healthy Diet
Eating a healthy diet is crucial for maintaining good oral hygiene. Avoid sugary and starchy foods, which can cause tooth decay. Instead, offer your child a diet rich in fruits, vegetables, and whole grains. Drinking plenty of water can also help rinse food particles and bacteria from the mouth.
4. Regular Dental Visits
Regular dental checkups are important for maintaining good oral health. Dentists can identify dental issues early on and provide treatment to prevent them from getting worse. It is recommended that children see a dentist every six months for a dental exam and cleaning.
5. Mouthguards
Mouthguards are essential for protecting your child's teeth and mouth during sports activities. They can help to prevent chipped or knocked-out teeth and reduce the risk of concussion. Parents should ensure their child wears a properly fitted mouthguard during any sports activities.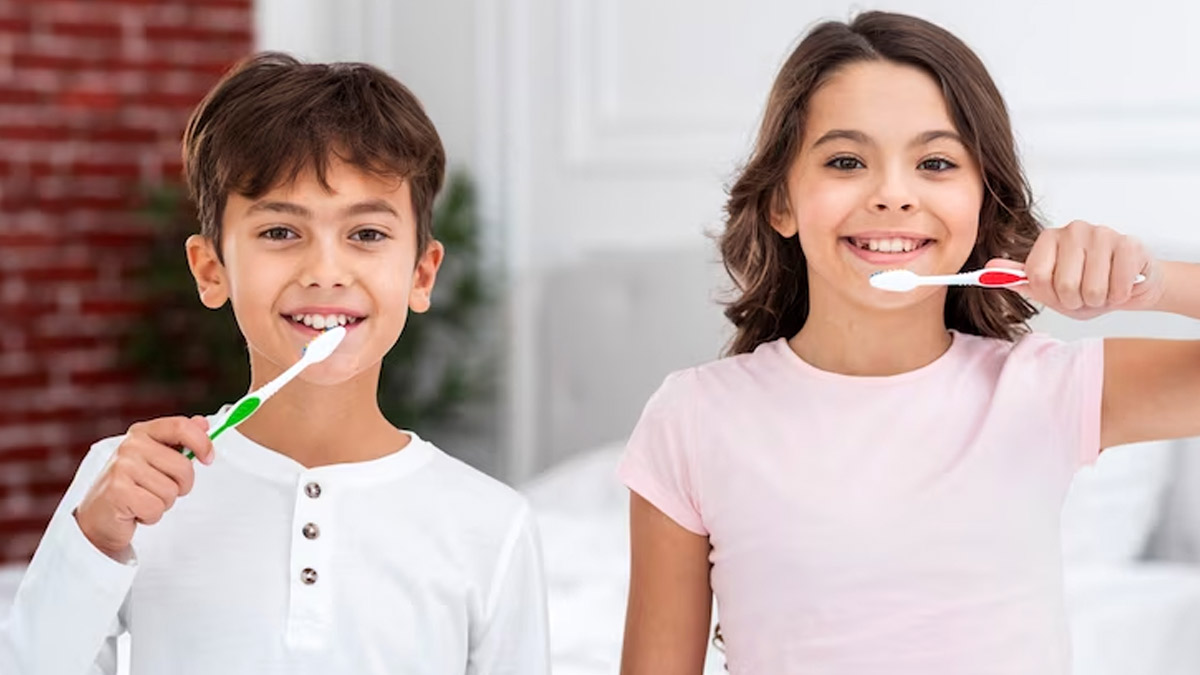 Also read: 5 High Sodium Food Items To Manage Low Blood Pressure
6. Limit Sucking Habits
Prolonged thumb sucking or pacifier use can cause problems with the growth of the mouth and teeth. It is recommended that children stop these habits by age three to prevent dental issues.
7. Lead by Example
Children learn by example, and parents can set a good example for their children by practising good oral hygiene themselves. Make brushing and flossing a family activity, and encourage your child to ask questions about oral hygiene.
Good oral hygiene practices are essential for maintaining your child's oral health. Starting early, brushing and flossing, eating a healthy diet, regular dental visits, mouthguards, limiting sucking habits, and leading by example are essential aspects of an oral hygiene guide for kids. By following these practices, parents can help their child maintain healthy teeth and gums and prevent dental issues.