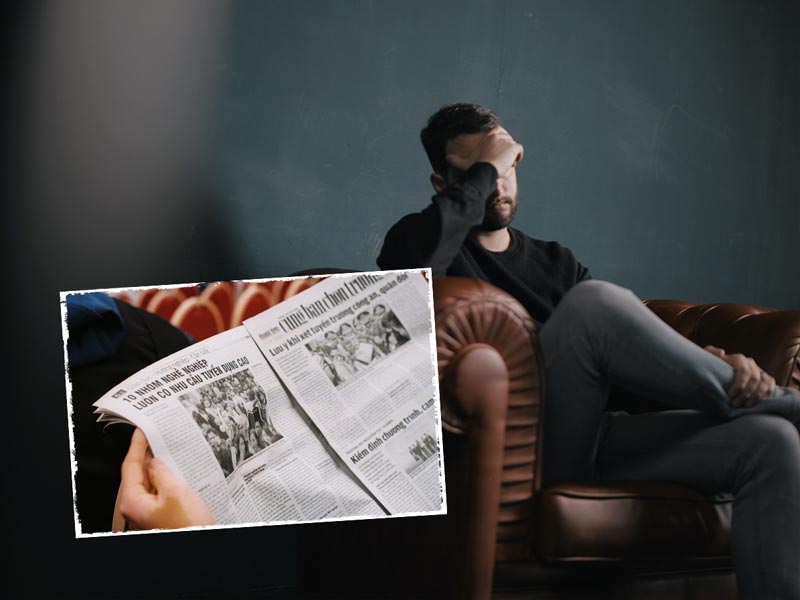 News emanating from Afghanistan can be extremely distressing even for the strong-hearted. The novel coronavirus is still mutating and we don't know for how long the global pandemic will last. This has served a major blow to India's economy. For many, their incomes thinned, while many lost their jobs. Misinformation runs amok on social media and ecological calamities are taking place at several places in the world. We apologise if this made you anxious.
Consuming news even at the best of times can be stressful. Staying up-to-date with the current occurrences while not letting them have any negative impact on you can be like balancing on a thin rope. Dr Sandeep Vohra, Senior Consultant, Mental Health & Psychiatry at New Delhi's Indraprastha Apollo Hospital says that "media news reporting that we consume on a daily basis "has an impact on our thinking, behaviour, and emotions."
Any negative news can have an impact on our physical, emotional and mental health and such news "can add to an increase in stress levels and increasing symptoms of anxiety and depression," the doctor said.
Does Consuming News Exacerbate Mental Health Issues?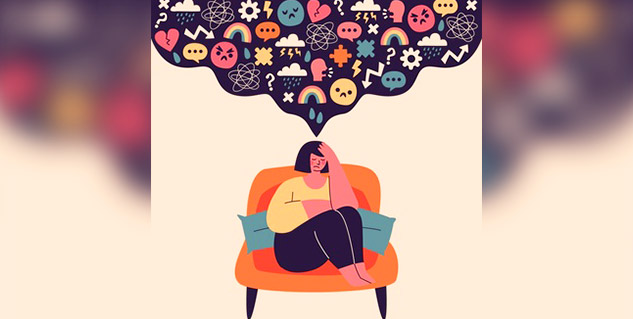 (Photo Credit: Freepik)
During the COVID-19 pandemic, the prevalence of negative news has increased. Adding to that, the feeling of isolation and other mental issues have become matters of concern. ". So avoiding such negative news is beneficial for the patients suffering from mental health issues," Dr Vohra told Onlymyhealth. And, "if the stimulus for stress and anxiety is reading and watching negative news, then one should definitely stop it for some time," he added.
Impact Of News Consumption On Social Media
With the increasing internet penetration, India is witnessing a rise in the number of social media users. It currently stands second, after China, in terms of social media users and for many, it is the primary source of news consumption. Dr Vohra says "being on social media every time develops a feeling of disappointment, frustration and FOMO (fear of missing out), the consumption of negative news on it exacerbates these issues."
Also read: Study: Covid Doubled Depression And Anxiety In Youth
Print vs Digital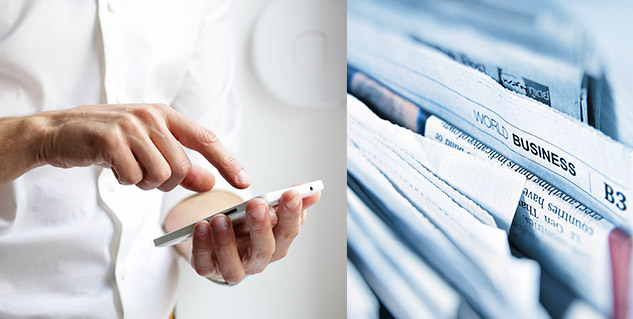 (Photo Credit: Unsplash)
Since the use of digital media came to light, there has been a rise in the cases of mental health issues, says Dr Vohra. This is because of the increase in screen time, not to mention the ills associated with fake news, which runs berserk on the internet. Want an example? Just google 'COVID conspiracy theories', you'll know what we are talking about. "Therefore the newspaper mode of consumption of news is much better than the digital one which reduces the chances of both the above factors," the psychiatrist said.
Also read: Signs That You Are Struggling With High Functioning Anxiety
Prevention Tips If News Is Making You Anxious
When the media bombards us with sensational headlines, here are some ways you can cope with anxiety:
Take a break from the news
Accept your negative emotions and try to reframe your thoughts with positive ones
Indulge in something which you like most
Try to search for positive news roundups
If not helpful, then seek support from the mental health expert
Also, media organisations can play a role, as per Dr Vohra, by showcasing positive stories and not repeating the negative ones too often.
Read more news on Mind and Body
Photo Credit: Unsplash