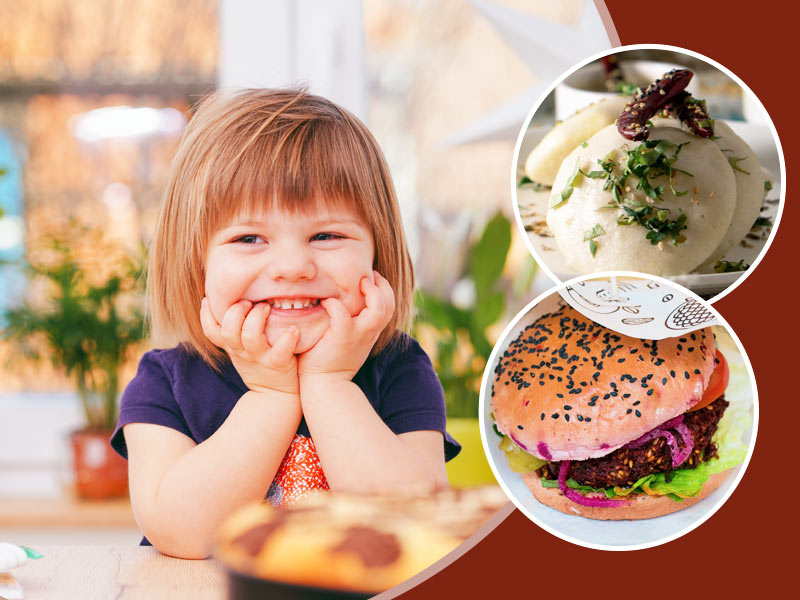 Being in the school, one of the dilemma situations every day in the morning was to think about tiffin. Children want to have something delicious to eat that can sustain till the mid-day as well as they can share with their friends. There aren't many recopies that can be prepared in a short span of time; hence mothers are usually thinking hard each day just to know or think about what could be given to eat in child's tiffin the next day. Well, your search ends here, we have sorted out some lunch box recipes that would pull you out of your dilemma for at least a week.
Nutrition for Kids
We spoke to Ms. Shilpa Singh, Clinical Nutritionist from Fatima Hospital, Lucknow to know about tiffin choices to give in school. She said that kids are very pricky about what they like to eat, you cannot just fool them giving a nutritional supplement saying it is a snack. As parents you need to take care of the nutritional needs along with food that your kids would like to have in their lunch box. It is advised to given them some fruits along with all the starchy food that is present in the tiffin box. Keep lunch meal in balance that it contains vitamins and fiber in good quantity. She suggested some lunch box meals for kids to help parents out.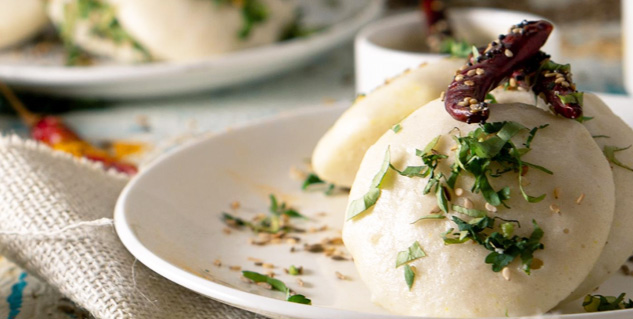 Lunch Box Meals for Kids
1. Oats and Idli Meal
Usually, kids like to have variety in their food and Idli's are something majority of kids cannot say no to. Therefore, pack some idli's along with healthy oats, lentils or veggies which can balance out their daily nutritional intake. Oats are rich in minerals and vitamins; they also provide with adequate number of proteins that children need. Idli themselves are nutritious and healthy food that has healthy carbs and fiber. This will make your kids happy without compromising on their nutrition.
2. Moong Dal Chila
Chila made of moong dal is actually very healthy and nutritious. It can be a great way to fill your kids with some vitamins such as A, B, C and E. Moong dal Chila will also contain minerals including iron, calcium and potassium that are very crucial for the development of the child. This recipe can even aid in reduction of weight in kids as it is a very low-fat diet. You can even add some mushrooms or paneer to make it healthier and tastier.
Also Read- Make These 6 Fruits Your Best Friends To Aid Weight Loss
3. Upma
Another very healthy meal option that is staple breakfast in the south India. Upma has very low number of calories and keeps you filled through most of the day. It is easy to make therefore you can give this meal in your kid's tiffin without any problem. It is packed with some healthy spices; coconut chutney and lentils can be added to enhance flavor and taste. Upma can be a very delightful choice for tiffin in kid's lunch box.
4. Bread Poha
Some of you may not know about this dish, but this is super easy and a very tasty dish to have in your tiffin boxes. It is light and does not make you feel heavy after eating it. Bread poha is made just like regular poha with a little twist. You can add some more masala, peanuts, peas, capsicum or onions in order to make it more nutritious. Kids will love this in their tiffin, even I did. Bread poha is also nutritious as it is loaded with some great pieces of food items.
Also Read- Food Stuck In Your Throat? Try These 5 Ways To Deal With It
5. Lentils or Mushroom Burger
Kids love eating burger, don't they? So why not to make this delicious looking meal a little healthier. Burgers has main ingredient as patty in them that can be altered with some healthy food. You can make patty using mushrooms and lentils that can be extremely nutritious. Lentils are source of proteins and minearals in the body. On top of it, you can pick buns made of whole wheat that are healthier than the regular ones. Kids would love to have them and it put the strain out of our head worrying about their dietary needs.
6. Egg Fried Rice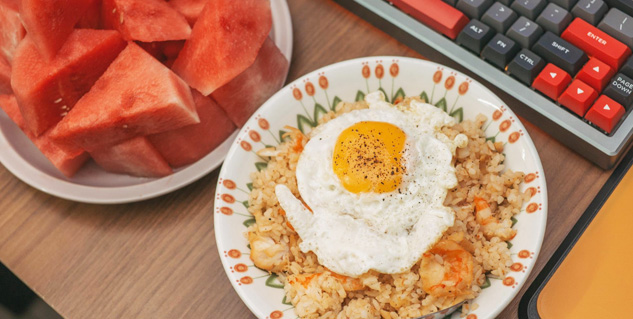 In the busy morning, it might not be possible to prepare a full meal, therefore some quick fried rice can help. Homemade egg fried rice is actually a healthy meal option that can be given to kids in their tiffin as well. This is so because you have proteins in eggs, spices, rice and onions as main ingredients that put together healthy source of nutrients in a lunch box. This egg recipe is great to satisfy hunger as well as mood of kids. It is even less in calories and thus it can make a good option for lunch box.
Picture Credits- pixabay.com