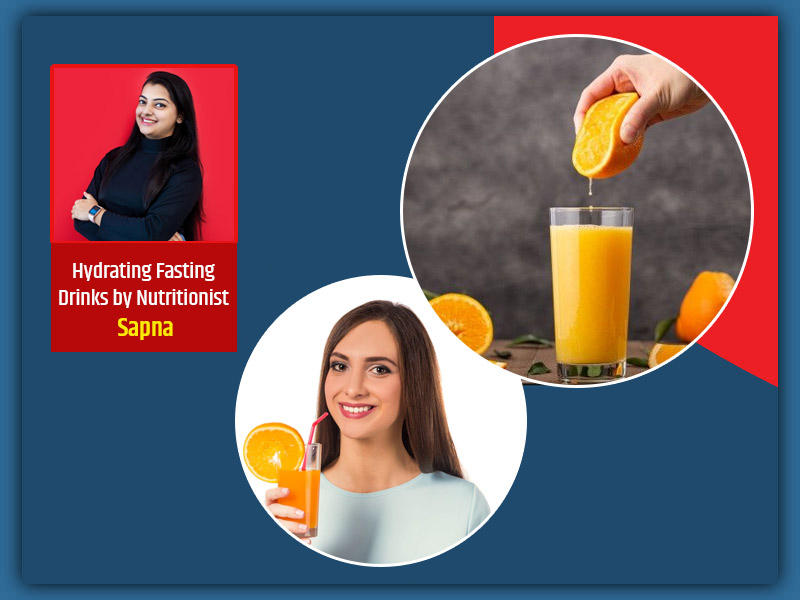 No matter what time of year it is, staying hydrated is essential for your health. This is especially true during Navratri when you're fasting and need to make sure you're getting enough fluids and electrolytes. While water is always a good choice, there are many other drinks good for fasting that can help keep you hydrated during fast besides water. Here are 9 shortlisted by Nutritionist Sapna Jaysingh Patel, Founder of Health Before Wealth.
Drinks For Fasting
If you are fasting, pin these energy drinks for fasting to keep you hydrated and energized through these 9 days of Chaitra Navratri fasting.
1. Mint tea
Mint tea is a refreshing drink that can help you stay hydrated during fast. It's also a great way to fight off fatigue and nausea, which are common side effects of fasting. This is certainly one of the best cooling drinks under fasting diet.
2. Lemon water
Lemon water is another excellent choice for keeping hydrated during Navratri. Lemon is a natural detoxifier and can help flush out toxins from your body. It's also high in vitamin C, which can help boost your energy levels.
Also Read: 9 Detox Drinks For Weight Loss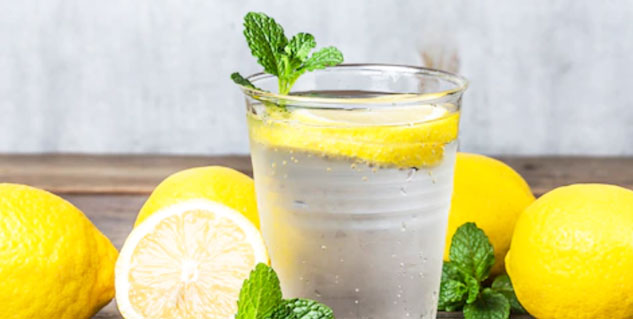 3. Fruit juice
Fruit juice is an excellent source of hydration and nutrients, especially during Navratri, when you may miss some essential vitamins and minerals. Be sure to choose seasonal fruits that are low in sugar and packed with antioxidants.
4. Coconut water or Coconut milk and nut smoothie
Coconut water is a natural isotonic drink high in potassium, magnesium, and calcium. It's an excellent choice as hydrating drink during fast and can help relieve symptoms of dehydration. You can also use coconut milk and make coconut milk and nuts smoothie along with the nuts of your choice. While nuts like soaked almonds, walnuts, pistachios and cashews will provide fibre, a variety of vitamins and minerals, essential fatty acids, and energy. These two nutrients work together to keep you feeling fuller for longer and minimize the risk of becoming dehydrated.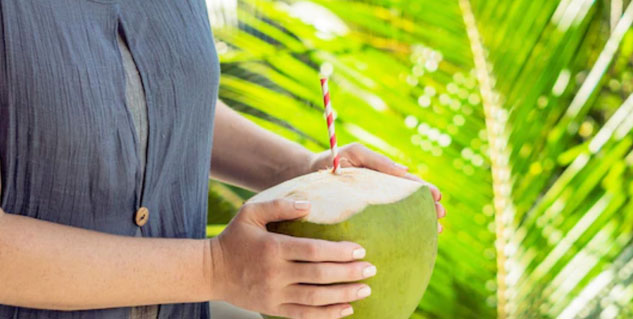 5. Apple, beetroot and carrot juice
Like fruit juice, apple, beetroot, and carrot juice are great hydration and nutrients source. This boosts immunity, detoxifies vital organs, protects your eye, gives you spotless skin, and is heart-friendly.
Also Read: Thinking To Go On A Liquid Diet? These Fat-Burning Juices Are Must-Try
6. Herbal tea
The most effective approach to staying hydrated and preventing digestive diseases is to drink herbal teas. Instead of drinking caffeinated beverages like tea, coffee, and sodas, you may consume herbal teas all day. They relax and rejuvenate the body and mind. If you don't have the readymade herbal tea, you can make your own at home using a blender. You may also add whatever ingredients you like to the mix- ginger, cloves, cardamom, cinnamon sticks, black pepper, and lemon.
7. Buttermilk with mint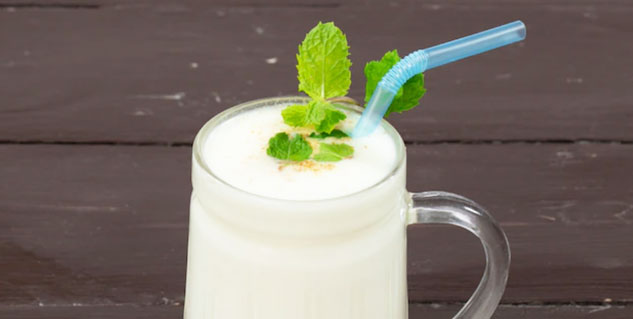 Buttermilk is high in calcium, protein, and carbohydrates, as well as has good bacteria that help the body's immune system function properly. Mint, when added to the buttermilk, only improves it while also being refreshing. You can also add roasted cumin seeds powder, dry ginger, and asafoetida (hing) for an enhanced taste and nutrition. It is easy for digestion and also reduces blood pressure.
8. Fruit Infused Water
Fruit-infused water is a great way to hydrate during Navratri. It's low in calories and packed with vitamins and minerals. Plus, it's refreshing and delicious! You can use any fruit you like, but we recommend using seasonal fruits low in sugar.
9. Cucumber Juice
Cucumber juice is another excellent way to stay hydrated during Navratri. It's high in water content, potassium, and magnesium, which all help keep you hydrated. It's also low in calories and an excellent choice for those trying to lose weight.
No matter what drink you choose, make sure you're drinking enough fluids to stay hydrated during the fast. Staying hydrated is essential for your health and can help prevent dehydration and other health problems. Try out a few of these drinks during your fast and see which ones work best for you. And don't forget to drink plenty of water too!
Happy Navratri!
Image credits- freepik