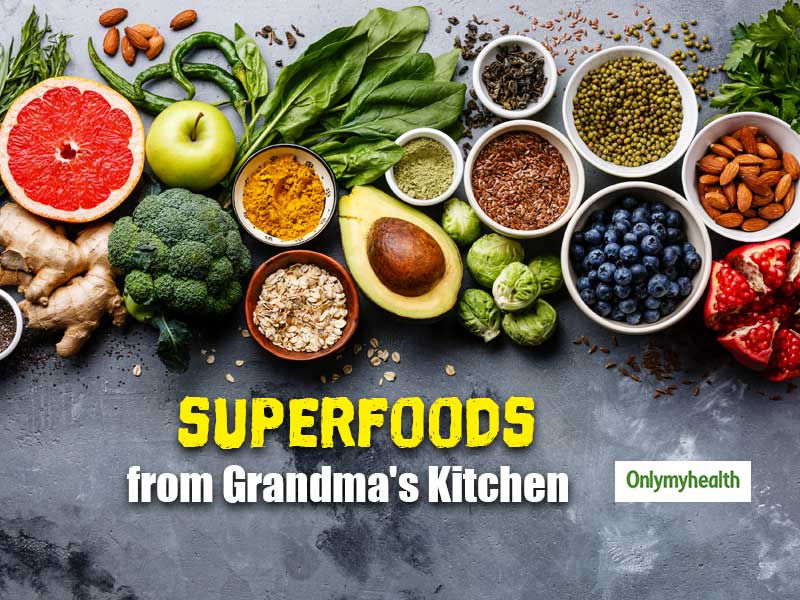 Ever thought the reason behind feeling all fresh, relaxed and healthy after a long vacation of eating clean at your grandparents' place? Every grandma's kitchen is a powerhouse of clean and healing foods, which are a must to incorporat
Grandmas are known to shower love on their children and grandchildren in the form of food. We always come across our grandmas, making magical food offerings in their kitchens. The menu may not be as fancy as what you may get in cities, but the food that a grandma offer is a well-thought menu. 'Superfoods' as we term it, there may be several food items in your grandma's kitchen that can be natural healers. In today's time, when everyone is moving towards eating clean and healthy, some wonderful foods in your grandma's kitchen can help you eat healthily. So, next time when your grandma offers you something don't like or find interesting, give it a thought, it might be a great addition in your healthy diet.
Following are some of the superfoods that your grandma offers with some exceptional health benefits:
Ginger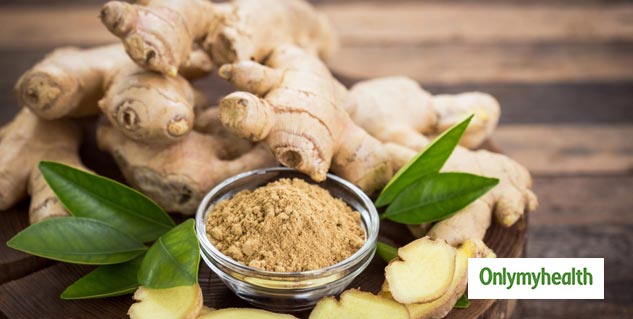 Ginger is a common ingredient in Indian kitchens. Our grandmas heavily rely on this staple as it is loaded with benefits for the body and the brain. Rich in antioxidants and anti-inflammatory properties, ginger is said to have properties to reduce the chances of osteoarthritis. It also helps in stimulating digestion. This superfood also acts as a vasodilator in cases of high blood pressure, which helps in keeping BP in control. We all love to relish our ginger tea as well, only because it provides us relief from sore throat and gives the much-needed flavour to any beverage or dish.
TIP: Chew raw ginger in the morning to avoid or reduce morning sickness or nausea
Also Read: Feeling Bloated After Eating Small Meals: Here's Top 4 Foods To Avoid
Honey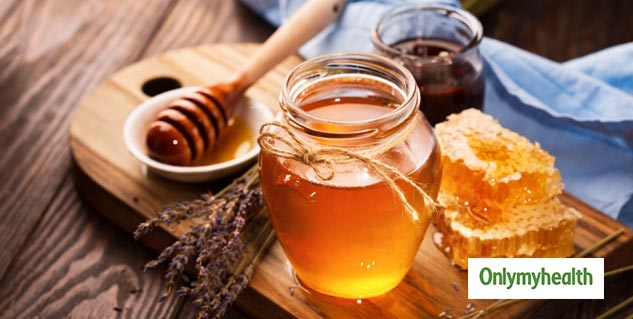 Honey is an excellent replacement to processed sugar. Add to any drink in place of sugar and see what wonders it does to your overall health. A glass of lukewarm water in the morning with honey helps in controlling weight. Also rich in antioxidants, honey helps in lowering the risk of heart attacks. Also, it works well for people with diabetes. Honey is also a home remedy for cough. Those suffering from persistent cough should take a spoonful of honey every morning to soothe the irritated throat. Since time immemorial, hone is also used as a home remedy for glowing skin.
TIP: For glowing skin, take two spoons of honey, I spoon of yoghurt and some bananas for a glowing and refreshed skin.
Turmeric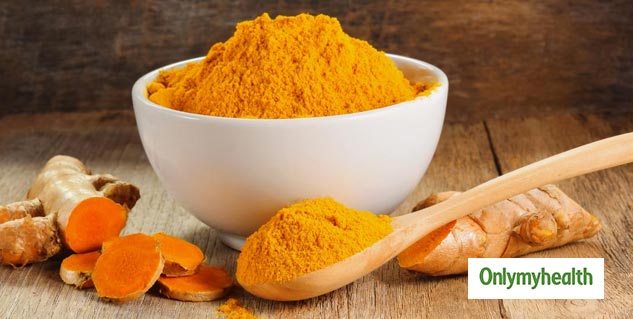 Indian cooking is incomplete without the use of turmeric. Traditionally, turmeric is also used on wounds and cuts as a natural home remedy to reduce inflammation. It improves liver functions and works best for those on heavy medication. Stipulated use of turmeric in cooking protects the body from toxins. In Indian kitchens, non-vegetarian food is incomplete without that pinch of turmeric in it. As per Ayurveda, turmeric is also a healing agent in digestive disorders.
TIP: A glass of turmeric milk at night may help in improving brain and memory functions.
Also Read: Vegetarian Keto Diet Plan For Weight Loss: Is Vegan Diet Possible?
Makhane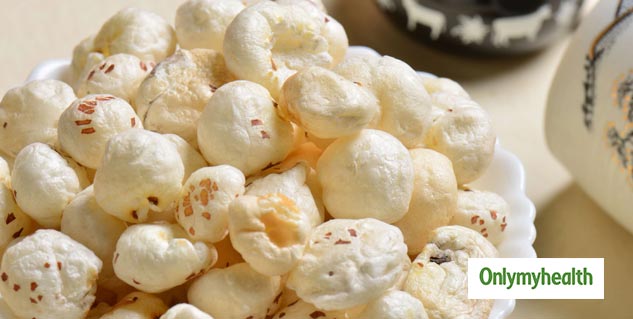 This yummy, crunchy and easy snack is almost everyone's favourite. A great snack for weight watchers, makhanas or foxnuts is a boon for cardiovascular health. It helps in improving the blood pressure levels in the body. Low in glycemic index, this desi snack helps aid weight loss. The presence of natural flavonoid called kaempferol helps prevent ageing, making it an obvious snack option for ladies of all age groups.
TIP: Dry roast makhanas in pure ghee with salt sprinkled on it. This snack is best to satiate mid-meal hunger pangs.
Read more articles on Healthy Diet