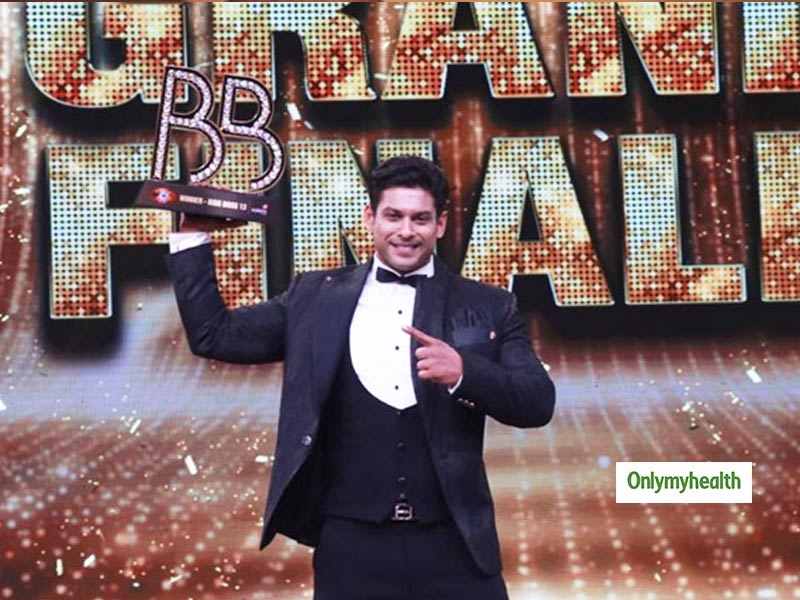 After the long four months run, the 13th season Bigg Boss has finally come to an end! The daily episode of the drama, anger, abuse, emotional outburst, romance, rifts won't be seen any longer as the Sidharth Shukla aka Angry Man of the house wins the show. Despite facing backlash from the audience for his arrogance and rude attitude, he received maximum votes against Asim Riaz to lift the BB 13 Winner trophy.
Living in confinement for such a long time with limited faces around is not an easy think which does impact the mental health of a person. This is probably one of the reasons of Sidharth's regular anger issues. Nevermind, he is now the winner. Let's tell you more about health in confinement in this article.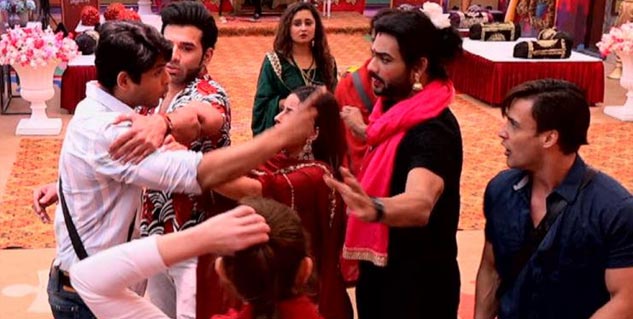 Health in Confinement
Amidst an array of dance and singing reality shows where talent is showcased, there are shows like Bigg Boss which do nothing except for illustrating emotional outbursts, heated arguments, abuses and never-ending fights. You could argue about the 'entertainment' quotient of such shows but there is no denying the interest Bigg Boss has generated over 13 years. It is only recently that the psychological health impacts of the show on participants as well the viewers, has become a topic of interest.
Bigg Boss house is no less than a zoo but under the scanner of a dozen or more cameras. If you have seen your favourite contestant lose it over a broken up or a dirt dish, you may have wondered why all hell broke loose over a seemingly small issue. Many would call it a drama for TRPs, but is there more to it?
An insider source revealed that there is a lot of mental pressure on the person. It takes time to adjust in the new environment. Similarly, when the person comes out, equal time is required to get back to the normal life.
Also Read: How Domestic Violence Affects The Mental Health Of A Person
OnlyMyHealth spoke to Psychiatrist Dr. Nimesh Desai, Director, Institute of Human Behavior and Allied Sciences (IHBAS), Delhi to understand what goes on in the minds of the contestants who come in waltzing and often exit with bruised images. " Sensory deprivation and social isolation both together can only lead to variety of symptoms like apathy, lack of interest and suicidal thoughts when a person is kept in confinement. When the variety of interactions and people to interact to are limited, violent reactions, verbal abuses are normal. Monotony of the interactions can also happen. When the range and variety of the interaction goes missing, it becomes frustrating. People with good psychological strength might react less whereas people with psychological insecurity they are likely to react more," quoted Dr. Desai.
Another Dr. Anand Pratap Singh, Head of Department Of Psychology, Gautam Buddha University explained that, "The two important pillars of mental health are- social support and novelty. With confinement, the interaction gets limited, limited topics or limited subjects. The medical term for this is cognitive restriction. Such people show exhibitionistic or attention-seeking behavior where there is conflict between real self & artificial self. They get violent to seek attention of the people around them just to survive the situation."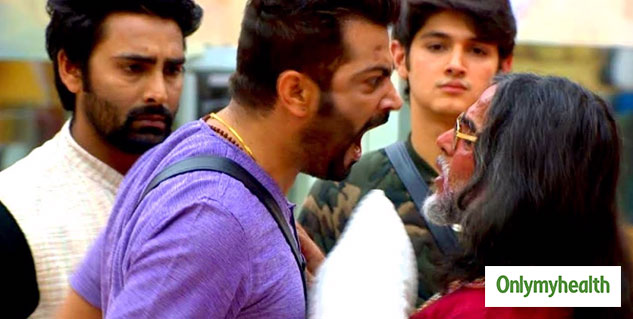 Remember the Rakhi Sawant battle over a cup, or KRK abuse match, Dolly Bindra "baap pe mat jaana" showdown...there are plenty in the hall of fame.
In conversation with Dainik Jagran, a few evicted contestants revealed the reasons behind their exit and what they faced while staying in the house.
Khesari Lal Yadav quoted, "I went inside the house to learn new things and uncover my hidden talents but what I learnt is abusing! This show is all about abusing and badmouthing. People like me who cannot do this cannot survive in this house. I got evicted because I couldn't use offensive words."
Similarly, Abu Malik said, "The show is scripted. People inside the house are playing games. Some of them just act in front of the camera and portray a different personality."
Also Read: Mental Health Care: 5 Non-Drug Therapies For Depression
People who watch it every day start to feel a part of the house and everything that's happening inside. Some people get teary-eyed as Rashami cries, few people smile on the childish acts of Shehnaz, some support Siddharth when he gets loggerheads with housemates and praise Arti for her honesty. The audience develop an emotional connect with the contestants which affects their mental health too.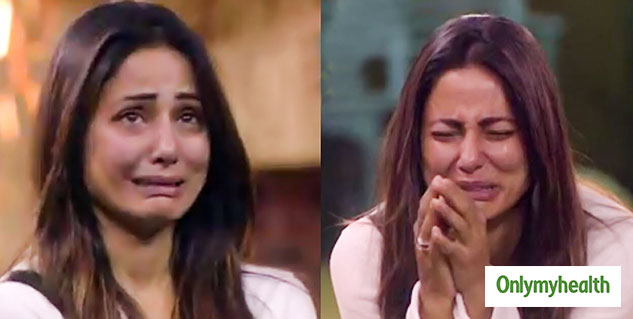 Why There Is So Much Negativity In The House?
The straight answer to this is confinement. Just imagine how would you feel if you are kept in a prison for months away from your near and dear ones? No internet with no news of what's happening outside? Is that easy? Well, you might enjoy this for a few days but then after a certain point of time, this confinement would take over your mind and body. This is exactly why people in the Bigg Boss house are so fiery. In this first week, they all look calm and nice but as the days roll, reality unfolds.
This gives rise to conflict, confrontation and chaos. The verbal arguments begin which amplifies into ugly fights. Another factor that can be taking into consideration is TRP. Some people are brought on the show just to create nuisances to engage viewers can get high ratings! This is good for the business but not at all good for the health and wellbeing of the participants on the show.
Only those who succeed in keeping their calm reach the final level.
Read more on Mind and Body