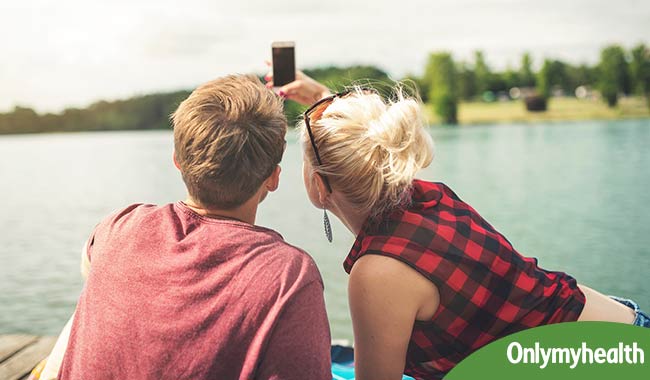 A British teen tried to commit suicide because he was not getting the right 'selfie'. 10 hours and nearly 200 selfies everyday to his credit, this boy has become the poster child for modern internet psyche. Know what selfie can do to you and your
Turning the phone around and facing the camera to take one's own picture, which is what we social media entertainers call a #selfie; a pretty contribution to Facebook, or just plain narcissism?

We have seen girls pose with their bare essentials on, we have seen guys pose with their James Bond frown, and we have seen endless individuals from across the world pouting, kissing, tongue showing and smiling for the love of a nice picture. It is not just any picture, it is a selfie, and for all we know, you dear reader must have posed twice as often for a nice click. We will not bore you with the evils of technology and the banality of the entire thing, but instead we will tell you something about you. Why do you have the urgency to click your picture again and again and post it on the internet? Are you becoming a shade of Dorian Gray?
The Social Need
The social media is a great bazaar for all trends, social media creates trends, and a person is known due to his or her social media existence, the human psyche is in need for something substantial. The selfie is a way in which a person announces his or her existence to the world. To add to this fact, girls and boys highlight their physical attributes to stand out in the world of selfies. There is an instant chance to be celebrated, to become an internet celebrity. In pours the comments, the likes, the shares, and just for a day or two everyone recognizes you, everyone knows you. This becomes addictive; this is the root of every selfie that you see online.

You will click away until you get the right one that could be posted online, and then you edit it, you will edit it and get the perfect eyebrows, skin, nose, the right colour temperature and unless it is perfect, you will not give up. Because? Your social identity greatly depends on this one picture. This will then build into a false sense of confidence and will make you terribly self conscious. But remember, not all selfies go online, the one posted needs to be the best of all.

Happiness has suddenly become directly proportional to the increasing likes on the Facebook selfie.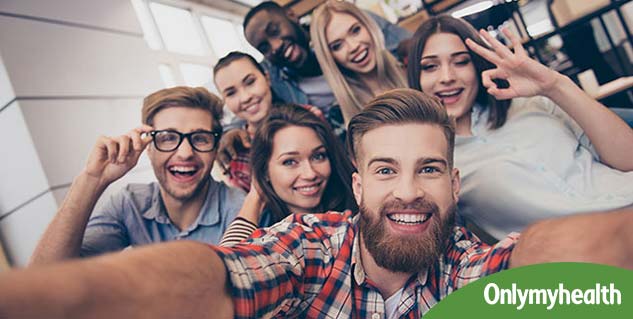 The Narcissism Behind it
A British teenager named Danny Bowman became so obsessed with capturing selfies that after failing to take the perfect one, he tried to commit suicide. The teenager was so obsessed that he would spent 10 hours a day taking upto 200 selfies and in the process lost close to 14 kilos. He then eventually dropped out of school and did not leave the house for six months in the quest for the right picture. Danny later said in a comment, "I was constantly in search of taking the perfect selfie and when I realised I couldn't, I wanted to die. I lost my friends, my education, my health and almost my life."

This is definitely an extreme case, but this is a clear exemplification of the horrors of the selfie obsession. It is after all a matter of vanity, to be able to look perfect. Little do we realise that we can never be perfect and in fact it does not really matter.

Psychiatrist Dr. David Veal told the Sunday Mirror, "Two out of three of all the patients who come to see me with Body Dysmorphic Disorder since the rise of camera phones have a compulsion to repeatedly take and post selfies on social media sites. Cognitive behavioural therapy is used to help a patient to recognize the reasons for his or her compulsive behaviour and then to learn how to moderate it."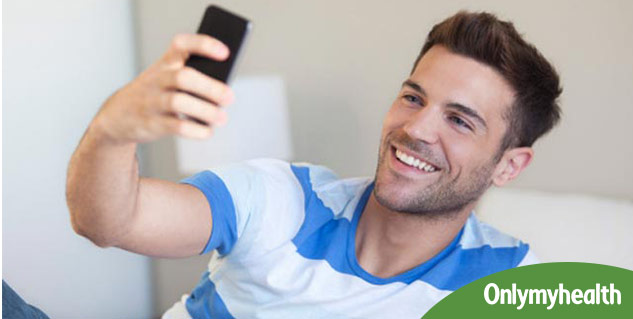 A narcissist wants to gain recognition and gratification from his or her looks, it is plain vanity, it is egoistic in nature, it is a massive problem in the digital age, and the celebrities are making matters worse. This is a sincere lack in personal development and it is very important for all to learn that Facebook selfies really do not matter all that much.
In the end, every other fool would wake up on the wrong side of the internet to click a selfie, and to seek immense love and attention from other fools waking up on the same side. Move to the other side and you will see that Dorian Gray is very much in pain. Do not attempt to immortalize your looks, instead immortalize your being.

Read more articles on Mental Health.