The summer is finally here, and the sweltering heat is already causing us to coop in cool corners of our homes. But, that should not be an excuse to skip your daily workout sessions! One should exercise daily to maintain fit body but regimen should be modified according to the season. Yes, a lot of people don't know that they must change their workout routine as the season change. Lets know from Gaurav Pawar, Founder, Its All About Journey what common summer workout mistakes people generally commit and how to avoid them.
Summer Workout Mistakes To Avoid
Many of us want to workout and look fit once the summer season rolls in. However, there are some common gym workout mistakes that must be kept in mind while working out in scorching heat:
#1 Wearing the wrong clothes
Gym wear or active wear plays a very important role in exercising. Most people choose wrong exercise gear which is one of the biggest mistake that shouldn't be committed.
Wearing dark-colored, tight-fitting clothing while exercising will make you uncomfortable and cause your body to sweat. To beat the heat, dress in light-colored, airy clothing. Choose breathable athleisure to keep you cool and sweat-free.
Also Read: Is Coffee A Good Pre Workout Drink? Fitness Expert Answers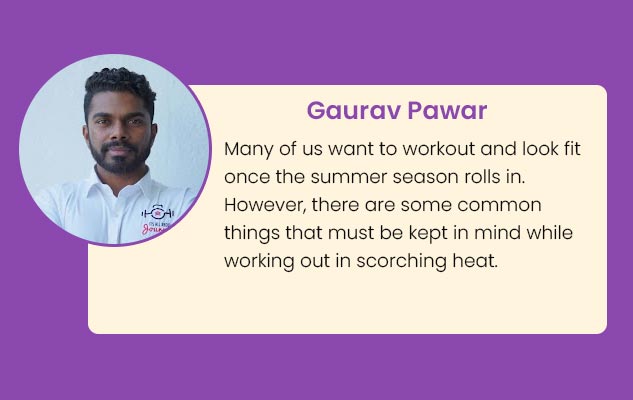 #2 Skipping electrolytes
Sweat and grease production increase in hot weather, resulting in massive electrolyte loss from the body. In these times, people focus more on protein shakes and forget about electrolytes that are a must especially during summers. Instead of protein supplements and high-sodium drinks, have other healthier alternatives and post-workout superfoods such as tender coconut water, fruit juices, and so on, and perform at your best! Do not skip electrolytes and have these drinks instead.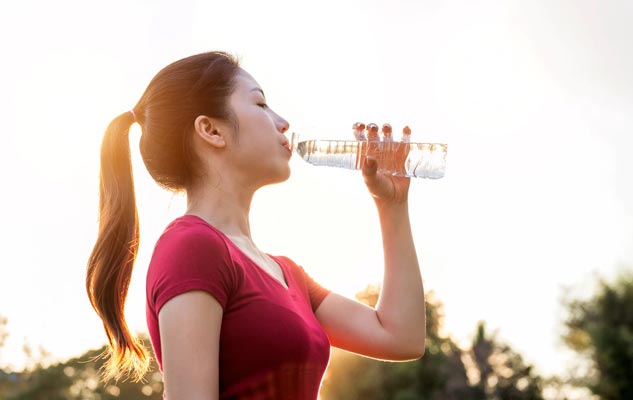 #3 Working out too hard
This is a blunder that we have all made. Sure, we all want to hit the beach with a fit body, but pushing yourself too hard will tire your body out and lead to exhaustion. Stick to a few workouts per week, eat healthy, and you'll be able to avoid summer fatigue! Do not over-exert your body as this might cause various health issues and you would not want that, right?
Also Read: Cardiovascular Health and Exercise: Workout Regime To Boost Heart Health By Expert
#4 Not warming up properly
Warming up your body is crucial to bring your heart and breathing to a level where working out does not place unnecessary strain on your body. If you're someone who misses the warm up, it's not too late. Warm your way through the summers! Warm up is an integral part of a result-driven workout, so, don't miss out on it.
#5 Not Stretching out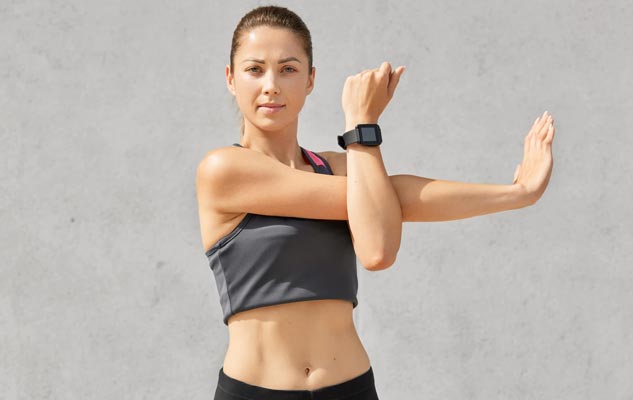 Someone has rightly said, a stretch a day, keeps your miseries away! Stretching at the end of your workout will result in greater flexibility, lesser muscle tension, better posture and blood flow. So, make no more excuses and flex away! You can even do stretching at any time of the day especially if you are into a sitting job. This would open up your muscles and keep them active to provide you with the best results after workout.
#6 Not taking out time to rest and recover
Taking a break is just as important as working out. Allowing your body to rest and recover is an important part of any training regimen. Your off-days allow you to rest and recover from joint aches, muscle strain, fatigue, and burnout. So, the next time you feel bad about skipping a workout, remind yourself that it's okay to take a break!
Summers or no summer, working out should be an integral part of your life anytime of the year! Its All About Journey is committed to bringing a change and being your partner on your health journey! This workout and mindset program helps people achieve their fitness goals. Whether or not you are a fitness freak, exercise daily to keep your body toned.
Image credits- freepik