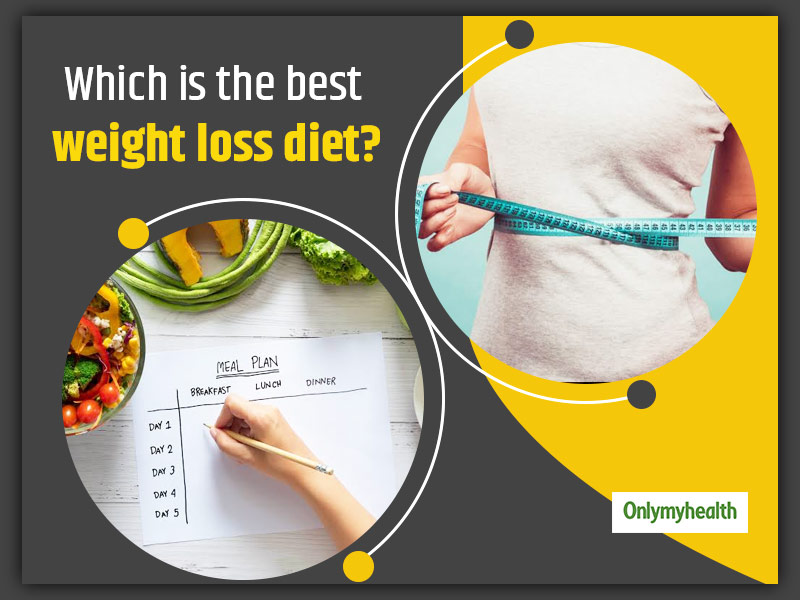 Weight management is an important part of your life. Check out some diets that promote weight loss. Read on.
Weight loss diets may come and go according to trends, but it can be quite hard to follow a particular diet plan for a long period of time. Weight loss and management is only possible if an individual is honest towards following a healthy diet. It is important to consume a nutritious balanced diet for a healthy weight loss and for many bodily functions to be normal. Eliminating some food items totally and sticking to a few can have a negative impact on your body. Even if you get through taking only a number of nutrients the whole day, it will later make weight management impossible. Your diet can have an impact on your activeness, skin, mood and many other functions of the body. Delicious food items such as pizza, donuts and burgers are a huge distraction and make following a healthy diet even more difficult. You need to choose your diet plan very carefully and have a strong control on yourself.
Going on a weight loss is one of the most tough tasks for a lot of people. An individual needs to stay motivated and dedicated for this long journey. Losing weight requires a healthy meal plan combined with daily physical workout. There are a number of weight loss diets that are followed by majority of people worldwide, namely dukan diet, DASH diet, keto diet, intermittent fasting and GM diet. Some nutritionists might advice you to follow various diets for losing weight. On the other hand, others might just tell you to have home cooked food for a healthy weight loss and for management in the future. Read this article further to know about the best diets for successful weight loss. Onlymyhealth also spoke to Dietician Arushi Gupta, Associate Dietician, Dayanand Medical College and hospital, Ludhiana, about three best weight loss diets.
Best diets for weight loss
A healthy and nutritious meal should include proteins, carbohydrates, vitamins and the necessary minerals as well. You cannot rely on one diet plan blindly. It takes a whole combination of a healthy suitable diet along with regular exercise to accomplish your goal. You should discuss your current weight and goal weight with an expert to choose the right plan. So, here are 3 best weight loss diets:
1. Dukan diet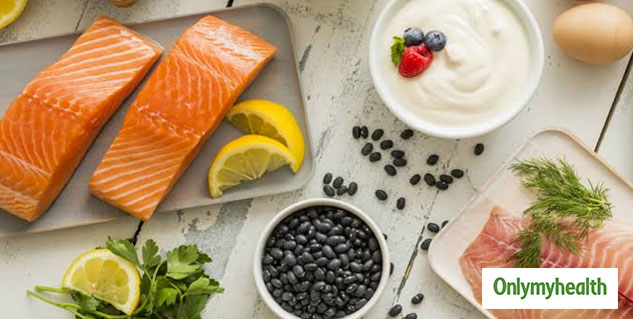 Dukan diet majorly includes high proteins and low carbohydrates, but it is also a low-fat diet. This diet was created by Dr. Pierre Dukan, who is a French general practitioner, weight management specialist. Moreover, after seeing the analysis of impressive weight loss experiences from his diet, Dr. Dukan even published a book called The Dukan Diet in the year 2000. Just like many other diets, dukan diet only aims on weight-loss and a person can lose weight very easily if followed in the exact way in which it is programmed. Dukak diet has its own set of health benefits and risks.
Dukan diet is a different type of diet as neither does it talk about the timing of meals, nor does it focus on the quantity of food, but the quality of it, for example the first phase focusing on the quality of non-vegetarian protein and then the gradual introduction of complex carbohydrates from vegetables and oats in the second phase, and also the emphasis on low-carb, balanced diet in the maintenance phase. Physical exercise is also introduced gradually in the phases. It is important to get into a workout routine along with dukan diet.
The main health benefits of following dukan diet are:
Controls blood sugar
Rapid weight loss
More encouraging
Easy planning
The main side effects of dukan diet are:
Not for heart patients
Kidney disease
Produces ketones
Constipation
2. Intermittent fasting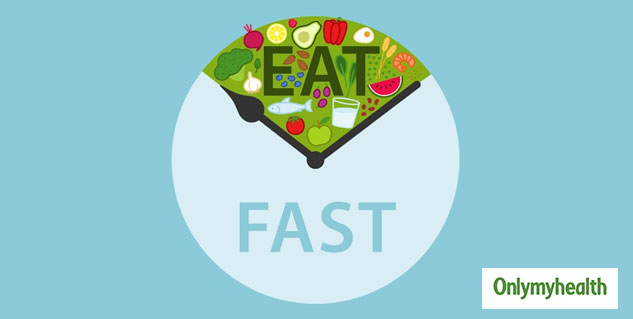 Intermittent fasting is a diet where you cycle between periods of fasting and eating. Eating patterns do not specifically describe about what to eat and how much should you eat. It only focuses on when should the individual eat them. There are various kinds of fasting methods which divides the day and the week into several eating periods and fasting periods in order to loose weight, this is known as Intermittent fasting. Our body fasts for around 6-8 hours daily while we sleep, this type of diet focuses on extending this fasting period. You can extend this period by skipping breakfast and then having lunch directly, then you can eat till 8 pm at night and then you again start fasting. If you feel extremely hungry certain liquids such as coffee or tea (with less or no milk). You can also go for other low calorie beverages. It can also be possible that some diet may allow certain food during fasting period too, which varies from person to person.Taking supplements is also allowed while fasting, but it should be taken care of that there are less calories in them.
While fasting we experience a significant reduction in insuline levels as well as blood sugar. Accompanied with that we also observe a drastic increase in human growth hormone. Many people take up intermittent fasting to lose weight, as it is known to be a very simple yet effective way to burn fat and reduce you calorie intake. Some do it for metabolic health benefits as it improves health markers and various risk factors. It is also known that there are a few evidence that supports that intermittent fasting helps you live longer. In rodents it is observed that it can extend lifespan as effectively as calorie restrictions. Some research also supports that it can help you protect against a few diseases which includes cancer, alzheimer's disease, type 2 diabetes and a few others.
The main health benefits of following intermittent fasting are:
Weight and belly fat loss
Lowers the risk of type 2 diabetes
Reduces inflammation
Good for your brain
The main side effects of intermittent fasting are:
Lethargy and crankiness
Headache
Constipation
Overeating
3. Keto diet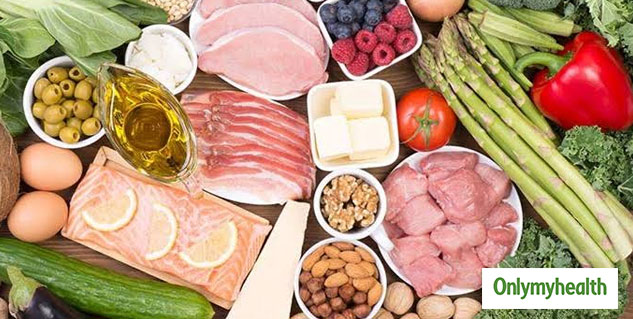 Keto diet is getting very famous for weight loss these days. Ketogenic diet is high fat and protein content diet which includes no or less amount of carbohydrates. Although, it is known worldwide and is being followed my millions of people, keto diet is not considered as the best and healthy option for long term weight management. Your body requires more energy and support from a diet than what keto provides. It is not considered as a very healthy diet for weight loss. The eating habits that keto instructs you to adapt can even result in heart rhythm problems sometimes. Consuming a high fat and low carb diet can also make exercising difficult for you. Moreover, it can also have a negative impact on your digestive system.
A keto diet is basically a plant based diet that aims on consuming foods containing healthy fats, moderate amounts of protein and a few carbohydrates. It focuses on gaining more calories from fat than from carbs. This diet can do wonders for your weight loss journey by making the body deficient of its sugar reserves. As a result, it begins breaking down fat for energy. This leads to the production of ketones that the body needs for energy. This process helps in burning body fat, further aiding quick and effective weight loss.
The main health benefits of following keto diet are:
Aids weight loss
Reduces the risk of some cancers
Improves heart health
Cures PCOS symptoms
The main side effects of keto diet are:
Poor bone health
Nutrient deficiency
Low blood pressure
Kidney stones
Therefore, these were the diets that help in quick and successful weight loss. You can try any one of these diets for a powerful weight loss regime. However, you should not follow any these diets on your own. Going on a diet requires considering many factors such as benefits, side effects, body mass, any underlying medical conditions, etc. A dietician's guidance before choosing the type of diet is necessary. Dietician Arushi said, "Diets are modified on the basis of body composition of patient. These diets are recommended in different situations a patient is facing. I would say that diet is never different, it is all same. But, your body composition and body problems make the whole difference. So, weightloss needs high fiber diet, high protein diet and a moderate fat diet."
Read more articles on Weight management