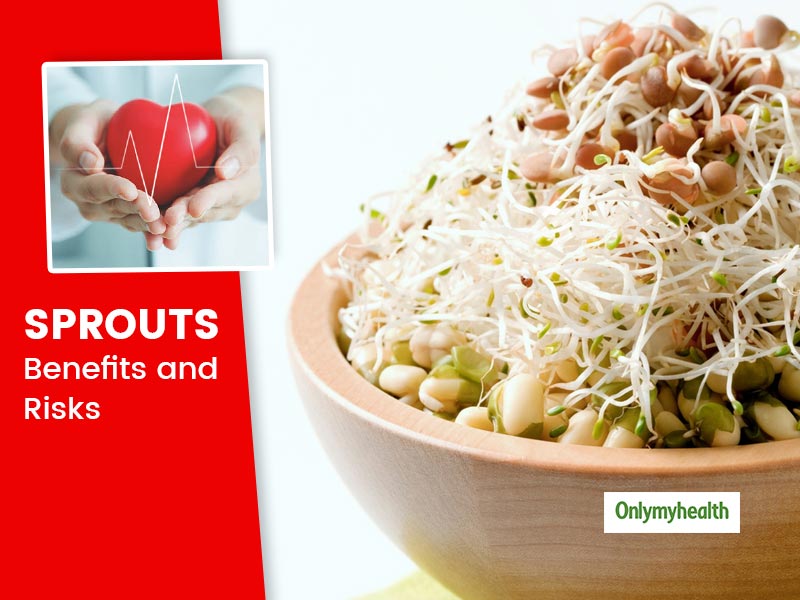 Sprouts are healthy and delicious to add in your diet. Here are its benefits, side effects, nutritional value and ways to consume. Read on.
Sprouts are considered as a staple food in the Chinese cuisine since so many years. In fact, it has gained a lot of popularity in the other regions as well. There are different types of sprouts namely bean sprouts, grain sprouts, gram sprouts, Brussel sprouts, fenugreek sprouts, etc everywhere. You can easily find various sprouts online and at supermarkets as well. All the sprouts might look similar but are quite distinct from each other. So basically, the germinated seeds of grains are called sprouts, and they are known to offer many health benefits and strong nutritional value. Sprouts are rich in essential nutrients and help in making the immune system stronger. They also act as a natural blood purifier for many people. Many pregnant women are also suggested to consume this healthy food during pregnancy.
There are various types of sprouts and each and every kind has its own different taste characteristics. Sprouts have large amounts of dietary fibre present in them and it is also rich in vitamins such as Vitamin K, C, E and A, that play a major role in making sprouts a rich source of nutrients. It also contains good amounts of minerals like manganese, copper, calcium, folate and zinc. Sprouts that are opened and consumed within a week are believed to be loaded with enzymes that help in strengthening the immunity. Along with the benefits, sprouts can also have a small number of side effects that you should be aware of. You can include this food in your diet, as per your body after taking a dietician's recommendation. Onlymyhealth editorial team spoke to Dietician Arushi Gupta, Associate Dietician, Dayanand Medical College and hospital, Ludhiana, to know about the health benefits, side effects, nutritional value and ways to consume sprouts.
Sprouts benefits
Sprouts are a healthy food item that also helps in preventing constipation and colon cancer as it has high fiber content present in it. food that prevent the occurrence of constipation and colon cancer as the food is rich in fiber. Sprouts are also rich in Omega 3 fatty acids, which keeps your heart healthy and manages the cholesterol levels. As per Dt. Arushi, here are the benefits of consuming sprouts:
1. Enhances digestion
Sprouts have huge amounts of fiber present in them and can help in enhancing digestion. Improving your digestive system can prevent constipation and diarrhea. This will help in nutrient absorption and provides strength to the body.
2. Lowers blood sugar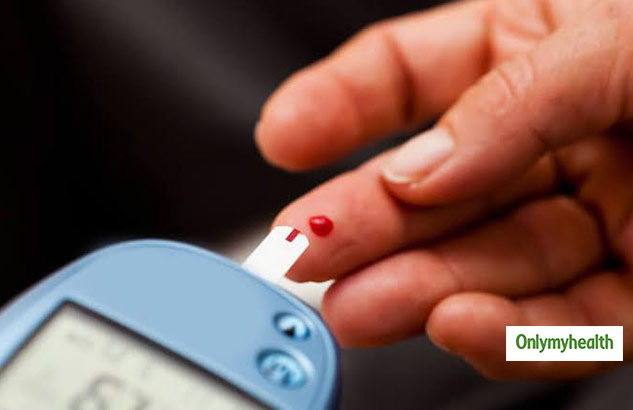 People with diabetes are recommended to consume sprouts in their diet for lowering or even managing blood sugar levels. According to some studies, sprouts help in lowering blood glucose levels. Sprouts have less carbohydrates and can contribute towards controlling insulin levels in the body.
3. Maintains heart health
Sprouts are a rich source of fiber and potassium, and both of these nutrients are considered good for maintaining heart health. The fiber and Omega-3 fatty acids present in this food helps in lowering the cholesterol levels, which results in maintaining good heart health. So, along with other health benefits, sprouts also help in preventing heart diseases.
4. Makes hair stronger
Vitamin C is considered beneficial for your hair and sprouts are packed with this vitamin. This quality helps in hair growth and making them stronger than ever. You should include them in your diet to damage the growth of radicals that lead to hair fall. This will also result in reducing dandruff and premature graying.
Also read: Sprouting Benefits: Know How To Make Perfect Sprouts At Home
5. Good for pregnant women
A moderate consumption of sprouts is also recommended for pregnant women. If a woman is taking sprouts in her diet then neural tube defects can be avoided as they are caused due to low folate in the body and sprouts have high folate content. This is beneficial for the pregnant women as well as the child in gaining important nutrients for growth and brain development.
6. Improves eyesight
Many studies and researches suggest that having sprouts can be extremely beneficial for your eyes. You can consume it in many ways especially during daytime and use the antioxidants to prevent cataract and weak eyesight. Sprouts are known to be rich source of vitamin A which makes them capable of improving your weak eyesight as well.
Sprouts side effects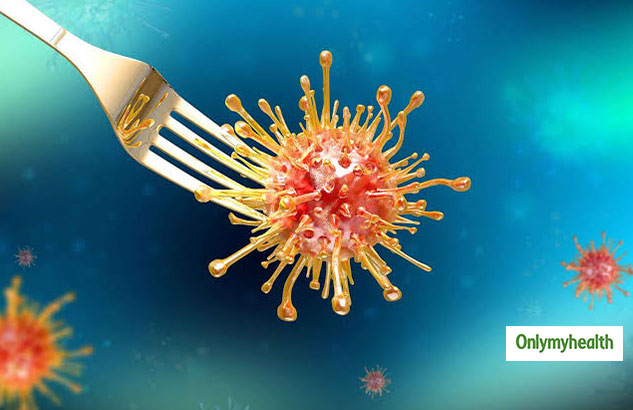 Basically, sprouting is the process of germination of seeds and legumes, in which these are soaked in water, till the time they grow and sprout. They are mostly consumed raw by everyone. And, there are a several grains which can be used for sprouting. The most common are, pulses like soybean, peas, moong dal, chickpeas, oilseeds etc. One has to take care if the sprouts are properly washed and cleaned as raw sprouts have higher chances of causing food poisoning, due to contamination. Dietician Arushi said, "Actually, sprouts do not harm anybody except for the fact that if it is overconsumed, it can cause kidney issues. So, there are no side effects but you must check on the freshness of sprouts. And, preconsumption is also not recommended."
Sprouts nutritional facts
Sprouts are extremely beneficial for our body and have many essential nutrients, vitamins and minerals. They are rich sources of calcium, potassium, magnesium and folate and a low calorie food. According to Dt. Arushi, here are the nutritional facts of sprouts:
Sprouts ( one cup )
Calories: 8
Protein: 1 gram
Fat: Less than 1 gram
Carbohydrates: 1 gram
Fiber: 1 gram
Sugar: Less than 1 gram
Ways to consume sprouts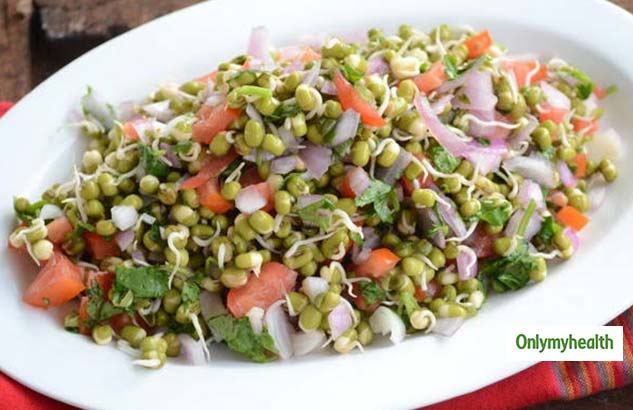 1. Sprouts salad
A bowl of salad is one of the healthiest way to start your day. And, including sprouts in your diet is a wise option instead of having any oily food for breakfast. You should consume sprouts during daytime preferably. You can add sprouts, tomato, capsicum, onion, cucumber along with some lemon juice and salt. You can put your other favourite veggies to make a salad with your choice of salad dressing.
2. Sprouts sandwich
This is again one of the best sandwich fillings especially for vegetarians. You can saute sprouts along with some vegetables like onion, capsicum and tomato. Then, add some salt, pepper and lettuce. Spread this mixture on a bread along with some ketchup. Toast this in a toaster and your healthy, yummy sandwich is ready!
Also read: Know Your Plate: Try This Healthier Alternative To Eat Brussels Sprouts
3. Sprouts sabzi
Making sprouts sabzi for your lunch meal can be very healthy and tasty. You can have it along with a small bowl of yogurt and chapati. All you have to do it make a regular sabzi and add sprouts into it. You can either boil then before hand and put in the cooking pan towards the end. However, try adding it later as cooking sprouts for a longer period can cause loss of nutrients. You can also mix various spices to add flavour in your sprouts sabzi.
4. Sprouts in yogurt
Sprouts in yogurt is a good option to add in your lunch meal. You can even put it in buttermilk or green yogurt for taste development and to increase the benefits. You can also add some black pepper and salt to enhance the flavour.
Conclusion
So, these were the benefits, side effects, nutritional value and ways to consume sprouts by Dietician Arushi. You can have different types of sprouts in moderation to enjoy all the advantages. The above mentioned methods to have them are tasty, easy, affordable as well as time saving and can simple be made at home.
Read more articles on Healthy diet