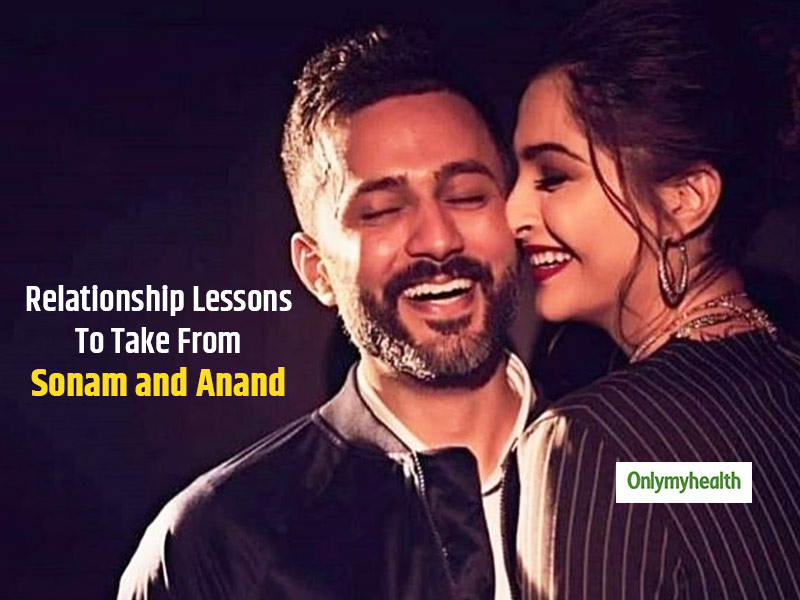 Sonam Kapoor and Anand Ahuja give major couple goals! Looking at them feels like what marital bliss is. The two never fail to show their love and affection through PDA in public which makes everybody go 'Awwwww'. Theirs is a fairytale story where two different souls ended up being together forever. Their wedding was a full-fledged Punjabi affair with a lot of giggling, dancing and celebrating the union of Kapoor and Ahuja. As they complete 2 years of being man and wife, we wish them a lifetime of happiness. If you adore this beautiful couple and want your relationship to be like them, here are some relationship lessons to take.
1. Love like no one is watching
Love is what acts as the binding agent between two individuals. Many relationships hit the rough patch when love weakens. Do not let that happen with yourself. Never shy away from expressing your love and affection to your partner to keep the spark alive.
Worrying about 'Log kya kahenge' when you wish to hug your partner tight in a public place is the worst thing! You need to be vocal about your feelings irrespective of the place or people.
2. Best Friends first, husband-wife later
One very important lesson to take from Sonam and Anand is to be best friends first and lover later. Love may fade but friendship won't. Also, then you will be able to understand and each other more with the least expectations. Sonam and Anand call each other 'best friend' which is the secret behind their oh-so-amazing chemistry.
Recently, Sonam revealed that she loves to do everything be it strolling, traveling or watching movies with only Anand. That is extremely cute!
Also Read: The Immortal Love Saga Of Dilip Kumar and Saira Banu
3. Be each other's role model
Everyone these days wishes to have an understanding and supportive partner who would not only give him/her wings but also fly together. That's the kind of bond Sonam and Anand share. Sonam is always seen standing by her husband's side in every venture. Similarly, Anand is always supportive of Sonam's career which is why a day after their wedding, he flew with Sonam to Cannes for her appearance! Having your partner by your side just shoot up your confidence level.
4. Accept and appreciate
Accept the flaws and appreciate the goods. This is the art of loving that Sonam and Anand believe in. Many people mocked Anand's look saying that Anil Kapoor looks better and younger than him but when you are actually, deeply, madly in love, nothing else matters!
Sonam has got a great fashion sense but she never cared about Anand's looks. That is what makes their relationship true and lovable.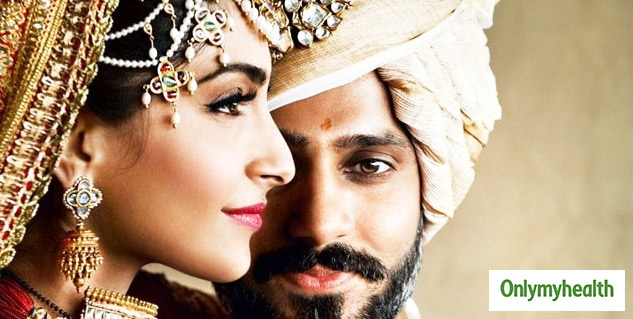 Also Read: Learn From Virat and Anushka, How To Balance Personal and Professional Life
5. Gel with your partner's friends as they are your own
After marriage, your social circle would expand as you'd get to meet your partner's friends and spend time together. Many couples have problems in meeting the other person's acquaintances which may be upsetting for them. The key to a healthy after-marriage social life is to make your partner's friend, your friend. Life would become much simpler and enjoyable with you hanging out and having fun together.
Read More in Marriage