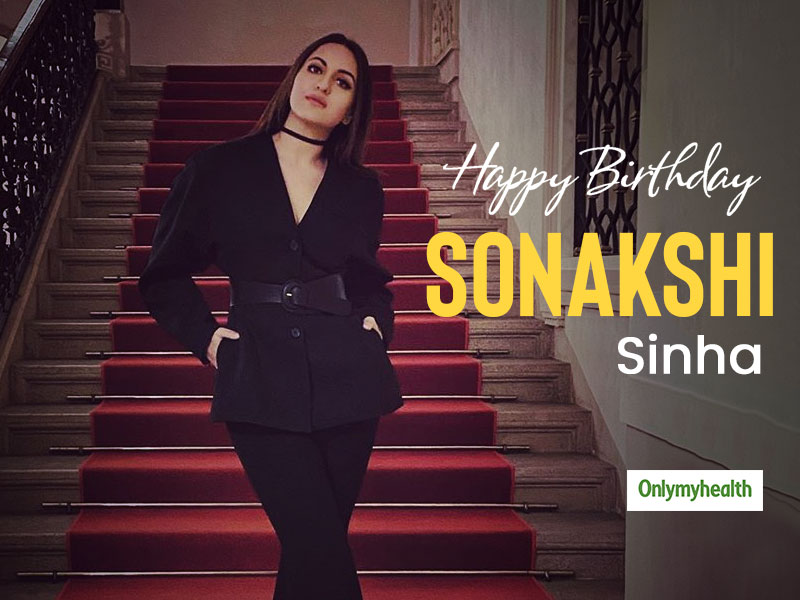 Ever since Sonakshi stepped into the Bollywood industry, she has been body-shamed a lot but that didn't stop her from becoming a successful actress that she is now. Sonakshi Sinha is a happy soul who loves to spread cheer and positivity all around. Even if she doesn't have any film lined up, she makes her presence felt in different ways. She takes trolls positively and not really gets affected by them as she appreciates what she has been born with it and carries it with grace. This is a lockdown birthday for Sonakshi and she is ecstatic to be celebrating this day with her entire family.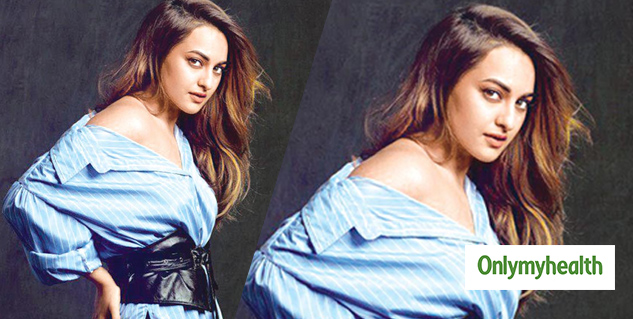 Despite the negativity, Sonakshi has always taken the high road and said that she wishes to be healthy and not skinny. Lately, the actress is seen working really hard on her body and seems to be at her fittest. Her weight loss journey is something truly inspiring. For those people who are looking for some tips on how to lose weight or wishes to know what Sonakshi did, then read on.
Sonakshi Sinha Diet
A successful and healthy weight loss requires the combination of regular exercise and healthy diet. Dabangg actress Sonakshi also followed a proper and balanced diet routine to shed inches. Here's how she followed her daily diet schedule to lose weight:
Early morning, she used to drink 1 glass of warm water mixed with honey and lemon juice
For breakfast, she ate cereal along with a glass of low-fat milk and 1 whole wheat toast
She ate 1 cup mixed vegetable curry with 2 chapatis and salad for lunch
1 cups of green tea or a bowl of fruits as an evening snack
For dinner, she used to eat half-a-cup of dal, mixed vegetable curry, grilled fish or a piece of chicken breast
She strictly followed certain rules such as:
Drinking enough water
Eating every 2-3 hours
View this post on Instagram
Sonakshi Sinha Fitness and Workout Regime
Sonakshi Sinha goes to the gym twice a day to shed the extra kilos and build muscle mass. Her workout plan includes weight training, hot yoga, spinning, swimming, cardio and cardio. She recently
Healthy Food Diary
Also read: Use Household Things For Workout At Home
A healthy food diet could be the best possible way to shed extra weight. The diet you consume should have an assortment of nutrients, proteins and carbohydrates. You should eat the right kind of food to maintain a healthy weight and improve the overall health of the body.
View this post on Instagram
Here are some foods that you should be adding in your diet to give your body the fuel it needs.
Proteins help in building muscles and healthy fat. Consuming easily digestible sources of protein such as chicken breasts, fish and milk can also help.
Carbohydrates are also important to gain some healthy weight. Whole grains, yams, smoothies made by blending fruits and milk, pasta, beans and potatoes.
Fats such as nuts, butter, low-fat milk, etc. are also beneficial
Having snacks between meals could be great for those looking to gain weight. But make sure that you do not eat unhealthy food as these foods won't do you any good and only add unnecessary weight.
Happy Birthday, Sonakshi Sinha!