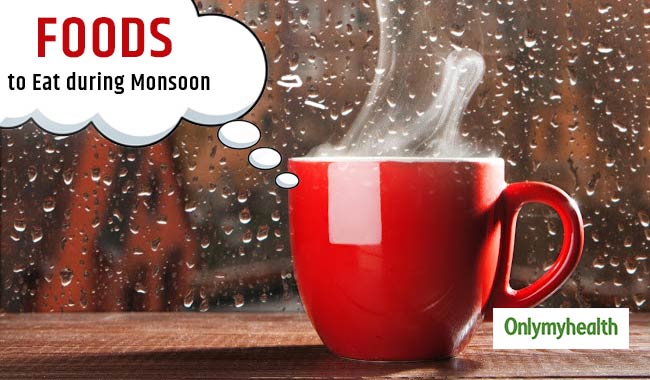 Here are some tips to include in your diet to avoid all health problems and enjoy the weather while it stays:
Monsoon brings with it lots of fun and joy. After the sweltering sun, rain is a pleasant sight. It is the time when mother nature gives us hopefulness for the trees and the humans. People enjoy this weather to the fullest and the water droplets. The weather along with freshness brings with it multiple choices of food to choose from. But the lovely mood and weather experience can be spoiled by getting sick due to the foods you eat. Here are some tips to include in your diet to avoid all health problems and enjoy the weather while it stays: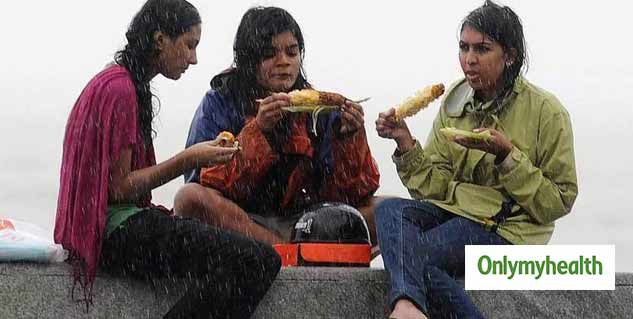 Eat Spices
You must have heard multiple numbers of times that one should avoid eating spice to remain healthy. But let us tell you that some Indian spices are good for health and they can save you from various serious diseases. You should include garlic, ginger, asafetida, cumin seeds, oregano, coriander, turmeric, black pepper and green chilly in your daily meals. All of these spices contain anti-bacterial, anti-fungal and anti-inflammatory properties.
Drink Boiled Water
Waterborne diseases such as common cold, viral infections, influenza and pneumonia are common during the rainy season. Water provides essential nutrients to our body and is vital to maintaining a healthy body. Various types of infections and bacteria can be avoided if we start consuming boiled water. Boiled water detoxifies the body and helps you get rid of the impurities in the body. It also stimulates digestion.
Also read: Do you feel tired easily? You may not be drinking enough water
Eat Pulses
During monsoon, you can develop infections even by eating seasonal fruits. Caution is required while consuming fruits and vegetables. Wash all fruits and vegetables well before consuming. Carefully examine green vegetables before eating. Eat more pulses during monsoon as pulses are high in protein and antioxidants that will keep you healthy and you can avoid getting sick from eating infectious vegetables.
Drink Plenty of Liquids
It is good for health to consume more fluids during the rainy season. Drink at least 4-5 litres of water throughout the day to stay hydrated and fluids help detoxify the body by getting the harmful elements out of the system. Hot 0soup, buttermilk, milk, juices are some of the healthy choices to drink this monsoon.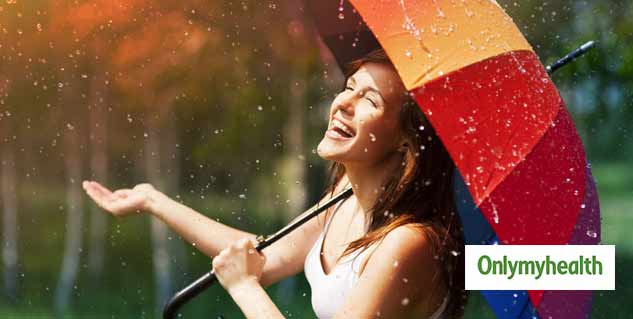 Eat Less Meat
During monsoon, there are more chances of developing an infection than in any other season. If you crave meat, buy it from a retailer rather than a street vendor. Also, look out for fresh meat—packed meat could be preserved for several days and might be unfit to eat. Eat boiled meat and avoid fried meat. Non-vegetarian food can increase the risk of stomach disorders if stale or not cooked properly. Fish and shrimp should be avoided completely during monsoon.
Read more articles on Healthy Living.
For more related articles, download OnlymyHealth App.